AARP Fights for Caregivers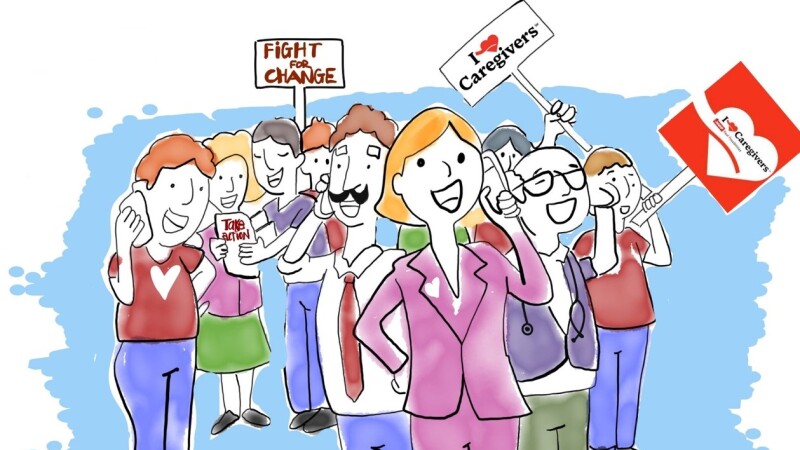 This is the last in a series of blogs examining FIVE reasons why family caregiving is a critically important issue TODAY. Read the others: 1, 2, 3, 4.

REASON #5: Policymakers are stepping up, and we need to leverage that momentum.

At AARP's first caregiving summit two years ago, I said, "family caregiving is no longer simply a personal issue… it is a legislative, political, and bipartisan issue." This year, I was able to report that support for family caregivers is now national POLICY, and in many states it is the LAW.

After years of bipartisan effort in both the House and Senate, the RAISE Family Caregivers Act became law in 2018. This marks an important first step towards establishing a national caregiving strategy. A top flight advisory council representing family caregivers, older adults, people with disabilities, veterans, care providers, employers, and other stakeholders is developing recommendations in collaboration with the leaders of federal programs that affect caregivers and their loved ones. As the transformation of our health system continues, these are the folks who need to push their agencies to recognize the important role that family caregivers play and to provide them with better support.

Meanwhile, across the country, we've seen incredible progress since AARP first started advocating on caregiving issues. Our signature CARE Act—which require hospitals to identify family caregivers and arm them with information when their loved ones are discharged—is now law in 43 states. And since 2014, close to 500 caregiving-related laws have been passed across all 50 states, dealing with everything from adult guardianship protections to increasing access to in-person and virtual healthcare.

The groundswell of bipartisan support is helping us push forward to the next phase of advocacy, which focuses on the economic impact of caregiving. Two policy areas starting to gain traction are tax credits to help offset out-of-pocket care expenses and paid leave for working caregivers.

At the federal level, we are urging Congress to pass the Credit for Caring Act, which would provide eligible family caregivers a tax credit up to $3,000. We've already seen some early successes in state legislatures. Hawaii and Arizona have started providing stipends to help some family caregivers cover their out-of-pocket costs. New Jersey, Oregon, and Connecticut have enacted expansive paid family leave laws while Nevada, Georgia, and Illinois passed laws that allow workers to use accrued sick leave for caregiving.

I am hopeful that these early victories will help us continue building the momentum we need tackle the many challenges to come. Rest assured that AARP will be there for America's families as a WISE FRIEND and a FIERCE DEFENDER.


Nancy LeaMond is the chief advocacy and engagement officer for AARP, widely seen as one of the most powerful advocacy organizations. Leading its government affairs and legislative campaigns, she has the responsibility of driving the organization's social mission on behalf of Americans 50-plus and their families. She also manages public education, volunteerism, multicultural outreach and engagement, and she directs major AARP initiatives that include supporting family caregivers through advocacy, education and innovative programs, and expanding AARP's local footprint in communities across the country.