Healthcare Depends on Caregivers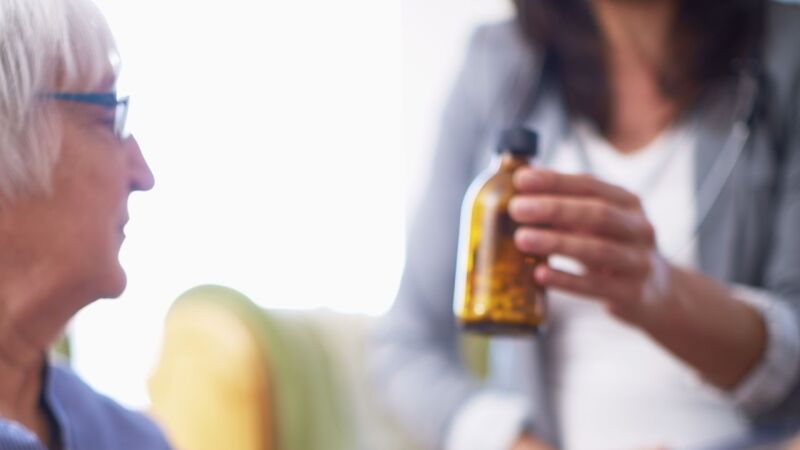 This is the second in a series of blogs examining FIVE reasons why family caregiving is a critically important issue TODAY. Read the others: 1, 3, 4, 5.

REASON #2: OUR HEALTH CARE SYSTEM IS EVOLVING IN A WAY THAT RELIES EVEN MORE ON FAMILY CAREGIVERS . . . WITHOUT ANY EXPLICIT CONVERSATION ABOUT THEIR ROLE AND WHAT KINDS OF SUPPORT THEY NEED.

A combination of technological advances and financial incentives is pushing medical care out of hospitals and into outpatient clinics and people's homes. For example, close to two-thirds of all surgeries at community hospitals are now done as outpatient procedures. And a few months ago, the U.S. Department of Health and Human Services announced a push to encourage dialysis at home for patients with end-stage renal disease.

I'm not criticizing these changes. They may in fact improve health outcomes, make patients and families more comfortable, and lower health care costs. But there's an important element to this transformation that doesn't get a lot of attention. These changes are shifting responsibility for patient care from health professionals to family caregivers, and typically with little consideration for what the caregivers need to be successful.

Making the home into a health care institution requires the hands-on, daily (or even hourly) participation of family caregivers. Who else, after all, is going to be available at any time, without pay, to help with medical tasks like home dialysis?

We're also hearing a lot about "patient centered" or "person focused" care—buzzwords signaling a shift from the paternalistic approach of the past to one that incorporates the needs and preferences of each patient. This is an important change, but one that still exists more on paper than in the real world. In my experience, family caregivers are the ONLY people in the health care ecosystem who are truly focused on the patient.

Our systems of providers, payers, and regulatory agencies have a lot of catching up to do to achieve what should be called "patient AND family centered care," taking into account the practical realities of home-based care and the critical role of family caregivers.

We're starting to see some glimmers of change:

Medicare and Medicaid now require home health agencies to include caregivers' contact information in patient records, and certain Medicare billing codes cover communication with family caregivers.
The FDA is reexamining its review process for new technologies like devices and apps help caregivers manage their loved ones' care and communicate with doctors.
And in more than 43 states, hospitals must identify caregivers and provide discharge directions and training to them as a result of the commonsense CARE Act.
But there is a long way to go. Regulations and reimbursement policies need to create incentives for providers to fully integrate family caregivers into health care discussions wherever they happen: in the doctor's office, the emergency room, rehab facilities, or at home, as well as in the hospital. And more work needs to be done to identify what individual caregivers need – whether that's education, training, someplace to turn with questions, paid care to fill in gaps, or simply letting them take a break. Recognize this essential fact at the center of the health care revolution: HOME is the new health care institution. We have an obligation to ensure that the things individual caregivers need are easy to find and accessible over the long haul.


Nancy LeaMond is the chief advocacy and engagement officer for AARP, widely seen as one of the most powerful advocacy organizations. Leading its government affairs and legislative campaigns, she has the responsibility of driving the organization's social mission on behalf of Americans 50-plus and their families. She also manages public education, volunteerism, multicultural outreach and engagement, and she directs major AARP initiatives that include supporting family caregivers through advocacy, education and innovative programs, and expanding AARP's local footprint in communities across the country.