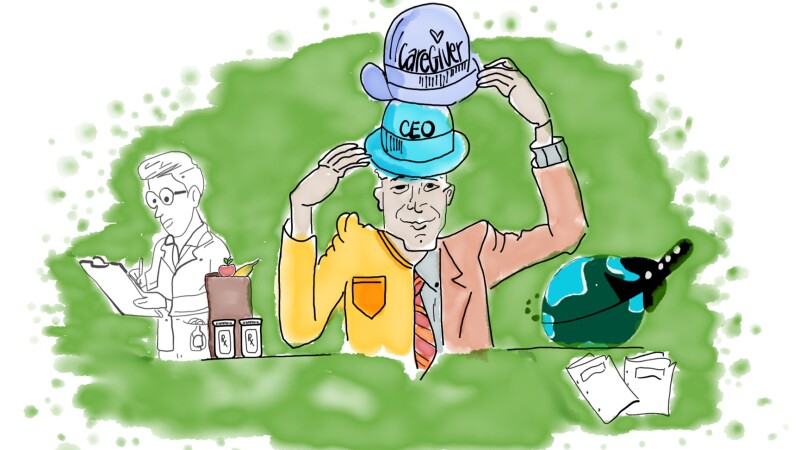 This is the third in a series of blogs examining FIVE reasons why family caregiving is a critically important issue TODAY. Read the others: 1, 2, 4, 5.

REASON #3: THE WORKFORCE IMPLICATIONS ARE ENORMOUS, BOTH IN THE NEED FOR QUALIFIED PAID CARE WORKERS AND THE STRESSES ON WORKING FAMILY CAREGIVERS.

The "caregiving crunch" that I mentioned in an earlier blog applies to paid caregivers as well as family members (who, in an ideal world, would work as a team).

In 2016, there were 2.9 million home health aides and personal care aides working in the United States. The number of home care jobs openings is estimated to reach 7.8 million by 2026. That's a LOT of jobs to fill for work that is difficult and not well-compensated. Making sure that there are enough qualified care workers that families can FIND, TRUST, and AFFORD will be a challenge.

On the other side of the workforce equation are the 24 million American family members who balance their caregiving responsibilities with paid employment. Some work fewer hours than they otherwise would, or leave the workforce entirely, with costly implications to their financial security. Others work more hours or take a second job to pay the bills. Many put their own health at risk and don't feel like they can be honest about their home responsibilities for fear of judgment or reprisal at work.

Employers have an important role to play in helping employee-caregivers, and there is a strong business case for doing so. Benefits like flexible schedules and paid leave are good incentives for recruiting and retaining workers of all ages and life situations. And offerings like employee resource groups and access to information are inexpensive ways to make caregivers feel supported, boosting morale, loyalty, and productivity.


Nancy LeaMond is the chief advocacy and engagement officer for AARP, widely seen as one of the most powerful advocacy organizations. Leading its government affairs and legislative campaigns, she has the responsibility of driving the organization's social mission on behalf of Americans 50-plus and their families. She also manages public education, volunteerism, multicultural outreach and engagement, and she directs major AARP initiatives that include supporting family caregivers through advocacy, education and innovative programs, and expanding AARP's local footprint in communities across the country.