AARP Donating Outdoor Fitness Parks for All Ages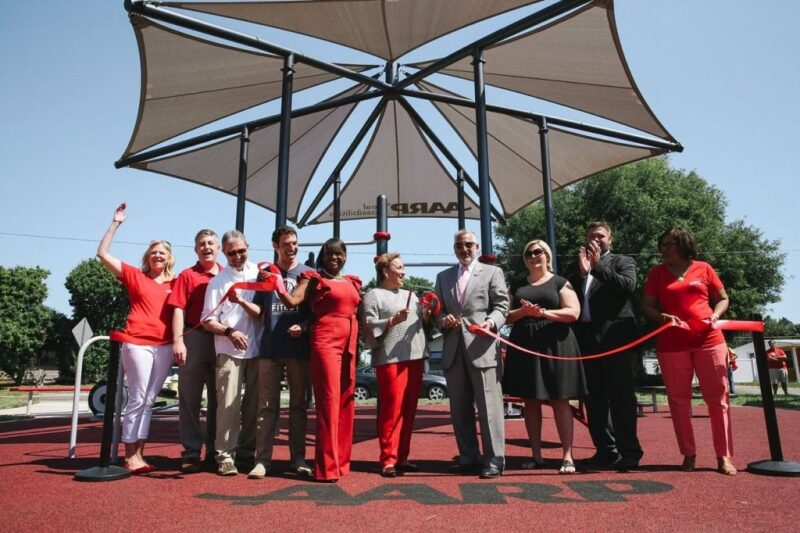 AARP is commemorating its 60th anniversary with the construction of outdoor fitness parks in local communities in every state, Washington, D.C., Puerto Rico and the U.S. Virgin Islands. In collaboration with the national nonprofit, FitLot, AARP Tampa worked with the local Parks and Recreation department to open the first outdoor fitness park in St. Petersburg, Florida on April 24, 2019. AARP CEO Jo Ann Jenkins, Mayor Rick Kriseman, and FitLot Co-Founder and Executive Director Adam Mejerson were on hand to welcome community members to the new park and try out the exercise equipment.
See below for a list of opened parks and upcomming parks.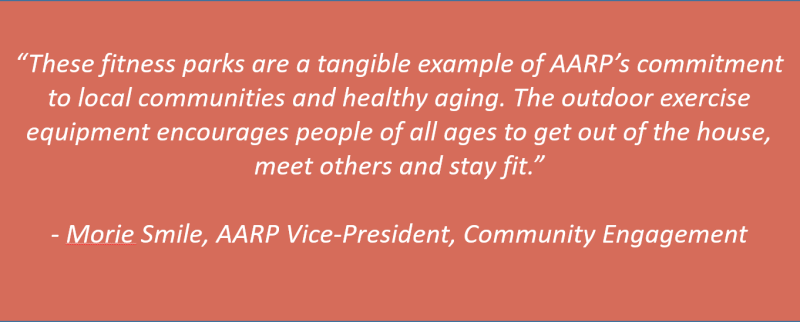 Over the next several years, additional outdoor fitness parks will open with more than 20 planned for 2020.
AARP is also investing in robust programming at each location with FitLot. Programming involves a 45 to 60 minute instructor-led demonstration of the equipment and group circuit training. Each location will have several classes made available to adults of all ages in the community. Fitness classes will begin as early as February, 2020 in certain locations. Visit your local AARP state page for more information: https://www.aarp.org/states/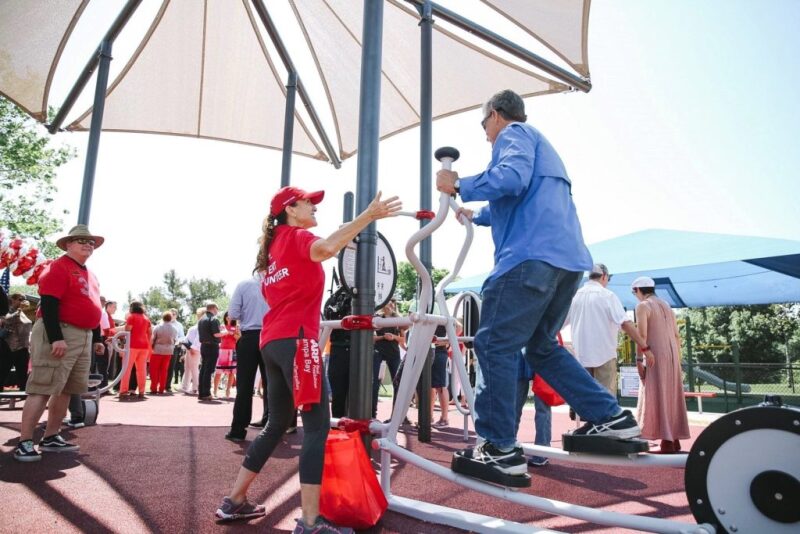 Each outdoor fitness park will be located in or near an existing park and will feature FitLot™ exercise equipment that can be adapted to meet a wide range of fitness levels and abilities. The parks include ample floor space for group exercises and users can attach resistance band as to the upright beams of the structure at ankle, waist and shoulder height for more varied routines.
Cities where AARP is donating outdoor fitness parks will host a community-opening event or ground-breaking celebration.
Upcoming 2020 Openings:
Past Openings:
St. Petersburg, FL
Manchester, NH
Newport, RI
Bangor, ME
Buffalo, NY
Cincinnati, OH
Rapid City, SD
Springfield, IL
Wilmington, DE
Jackson, MS
Hagerstown, MD
New Orleans, LA
Mobile, AL
Phoenix, AZ
San Antonio,