AARP Continues Efforts to Engage Multicultural Communities
By Media Relations, September 27, 2019 11:45 AM
To further reach all people age 50 and over and continue fostering relationships with multicultural journalists, AARP again sponsored three major diversity and inclusion conferences for media professionals in 2019. With presences at meetings for the National Association of Black Journalists, the National Lesbian and Gay Journalists Association, and the Asian American Journalists Association, AARP educated attendees on the organization's initiatives and resources created for the diverse communities they serve. Through workshops, panels, luncheons, and booths, AARP engaged on a number of topics, ranging from lowering drug prices, to money advice, to loneliness and social isolation.

National Association of Black Journalists
AARP Media Relations sponsored the Hall of Fame Luncheon at the National Association of Black Journalists (NABJ) Convention and Career Fair in Miami on August 9. The event honored legendary journalists Bob Black, Garry D. Howard, Tom Joyner, Wanda Lloyd, and the members of the Washington Post Metro Seven, a group who protested discrimination at the Washington Post in 1972. Actress Alfre Woodard (The Lion King, Captain America: Civil War, 12 Years a Slave) and TODAY Show anchor Craig Melvin were emcees, and Nia Franklin, Miss America 2019, performed a song. Over 500 people attended the luncheon, including journalists from CNN, NBC, CBS, ABC, FOX, Associated Press, The Miami Herald, The Washington Post, The New York Times, Huffington Post, Essence, BET, and more. AARP's "Stop Rx Greed" video was shown and introduced by Woodard, who is an AARP member. "AARP has got my back!" she told the audience. Approximately 4,000 people attended the NABJ convention this year.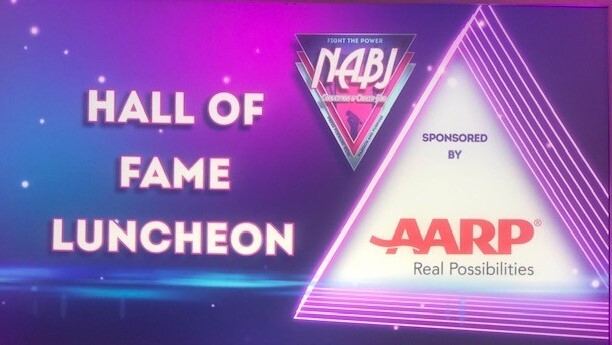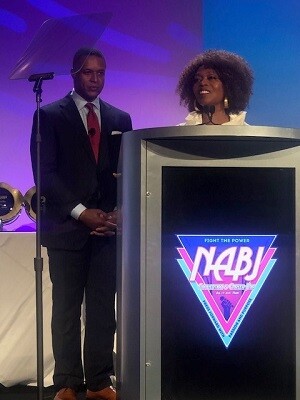 National Lesbian and Gay Journalists Association
AARP was proud to sponsor the National Lesbian and Gay Journalist Association (NLGJA) again in 2019. At this year's convention in New Orleans, AARP Media Relations was delighted to host NLGJA's headline plenary session, "Straight Money Talk with Suze Orman." Money Matriarch Suze Orman brought her no-nonsense money advice to a packed room of LGBT journalists. AARP Senior Advisor and LGBT Liaison, Nii-Quartelai Quartey, participated in a fireside chat with Suze to discuss her thoughts on the discrimination many older LGBT adults have concerns about as they age, including workplace, housing, and health care discrimination, as well as her perspective on the 50th anniversary of Stonewall. Afterward, Suze took questions from the audience, which ranged from what to do about debt with a low-paying job, to the best way to save for a child's education, to how to manage family finances with an aging parent in need of caregiving.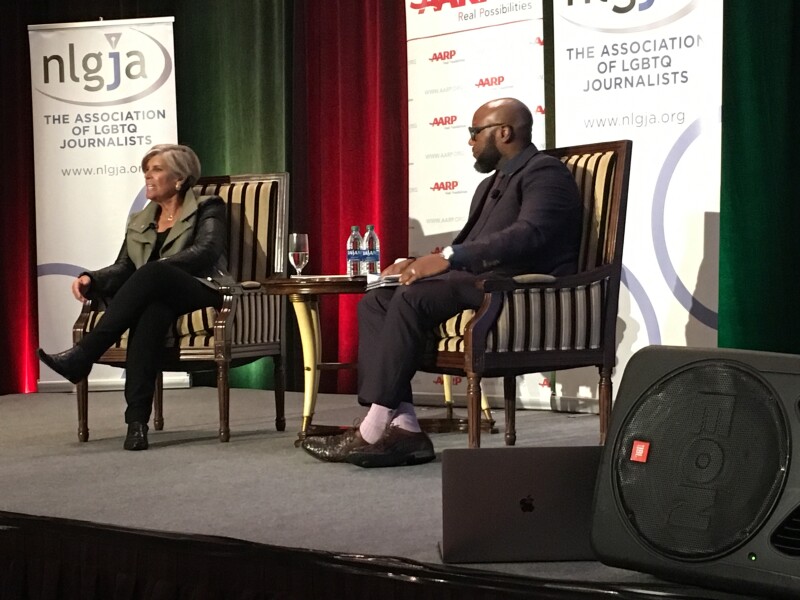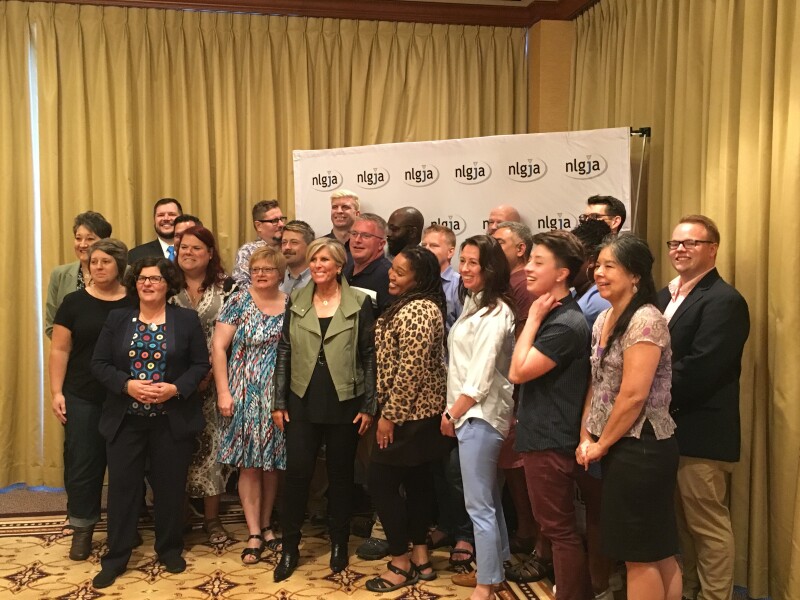 Asian American Journalist Association
AARP's Media Relations and Multicultural Asian Americans and Pacific Islanders (AAPI) Audience teams co-sponsored the Asian American Journalist Association (AAJA) in Atlanta this year, which included notable attendees such as Congressman John Lewis, actor George Takei, journalist Maria Ressa, and MSNBC and NBC News' Richard Lui. The sponsorship included two half-page ads in the convention program, featuring AARP's Stop Rx Greed campaign and the AAJA Caregiving Essay contest by AARP. AARP Media Relations sponsored a salon luncheon on loneliness and social isolation among older AAPIs with select journalists from NPR, Associated Press, Orlando Sentinel, among others. AARP also hosted two panels: one on ageism in the newsroom and another highlighting last year's winners of the AAJA Caregiving Essay contest by AARP. Overall, AARP's sponsorship yielded more than 100 in-person interactions and increased visibility with a key audience around AARP's Stop Rx Greed campaign.