Highlights from the 17th Annual Movies for Grownups® Awards in Los Angeles
Inside AARP The Magazine's Star Studded Show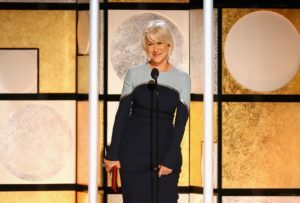 AARP The Magazine's 17th Annual Movies for Grownups® last night at the Beverly Wilshire celebrated 2017's standout films and performances with unique appeal to movie lovers with a grownup state of mind and recognizing the inspiring artists who make them.

Co-produced by the Great Performances series, the awards will be broadcast for the first time on Friday, February 23 at 9 p.m. on PBS, (check local listings), pbs.org/gperf and PBS apps.

Highlights from the evening included a moving tribute to Career Achievement honoree Helen Mirren for her lifelong commitment to films aimed at grownup audiences.

The complete list of the 17th Annual Movies for Grownups® Awards Winners:



Career Achievement: Helen Mirren
Best Picture/Best Movie for Grownups: Star Wars: The Last Jedi
Best Actress: Annette Bening (Film Stars Don't Die in Liverpool)
Best Actor: Gary Oldman (Darkest Hour)
Best Supporting Actress: Laurie Metcalf (Lady Bird)
Best Supporting Actor: Richard Jenkins (The Shape of Water)
Best Director: Guillermo del Toro (The Shape of Water)
Best Screenwriter: Aaron Sorkin (Molly's Game)
Best Ensemble: Get Out
Best Grownup Love Story: The Greatest Showman
Best Intergenerational Film: The Florida Project
Best Time Capsule: Dunkirk
Best Documentary: I Am Not Your Negro
Appearances by Helen Mirren, Gary Oldman, Annette Bening, Saoirse Ronan, Blythe Danner, Mark Hamill, Guillermo del Toro, Aaron Sorkin, Willem Dafoe, Jason Clarke, Alfre Woodard, Ben Mendelsohn, Alan Cumming, Betty Gabriel, Richard Jenkins, Rian Johnson, Laurie Metcalf, Marcus Henderson, Michael Gracey and more.

Follow the Conversation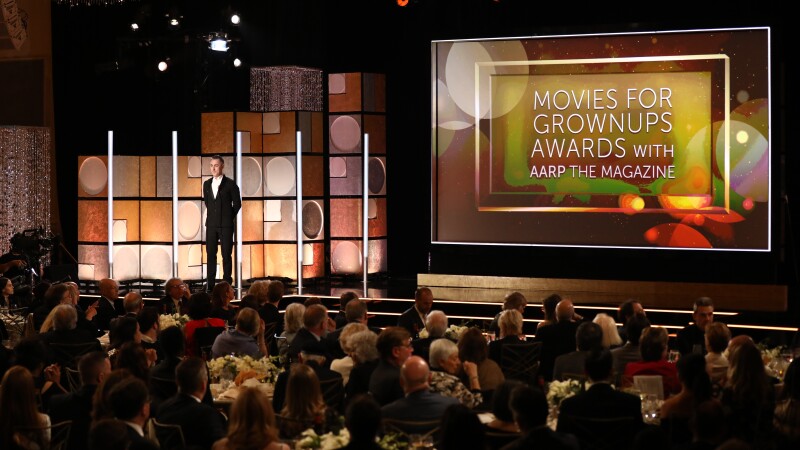 Alan Cumming
Host Alan Cumming speaks at AARP The Magazine's 17th Annual Movies for Grownups Awards at Beverly Wilshire Hotel on Monday, Feb. 5, 2018 in Beverly Hills, Calif. (Photo by Matt Sayles/Invision for AARP The Magazine/AP Images)
Invision for AARP The Magazine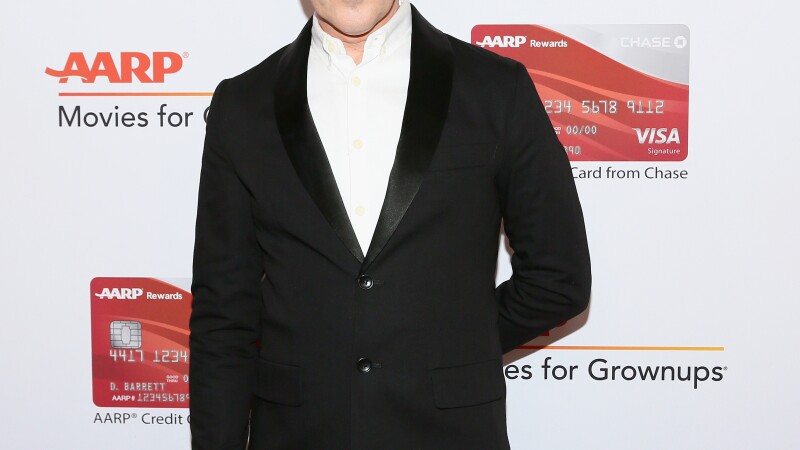 AARP's 17th Annual Movies For Grownups Awards - Arrivals
BEVERLY HILLS, CA - FEBRUARY 05: Alan Cumming attends AARP's 17th Annual Movies For Grownups Awards at the Beverly Wilshire Four Seasons Hotel on February 5, 2018 in Beverly Hills, California. (Photo by Gabriel Olsen/Getty Images for AARP)
Getty Images for AARP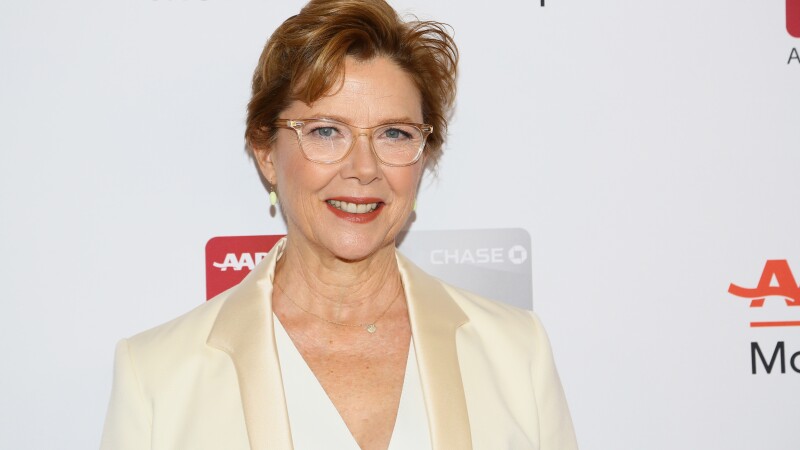 AARP's 17th Annual Movies For Grownups Awards - Arrivals
BEVERLY HILLS, CA - FEBRUARY 05: Annette Bening attends AARP's 17th Annual Movies For Grownups Awards at the Beverly Wilshire Four Seasons Hotel on February 5, 2018 in Beverly Hills, California. (Photo by Gabriel Olsen/Getty Images for AARP)
Getty Images for AARP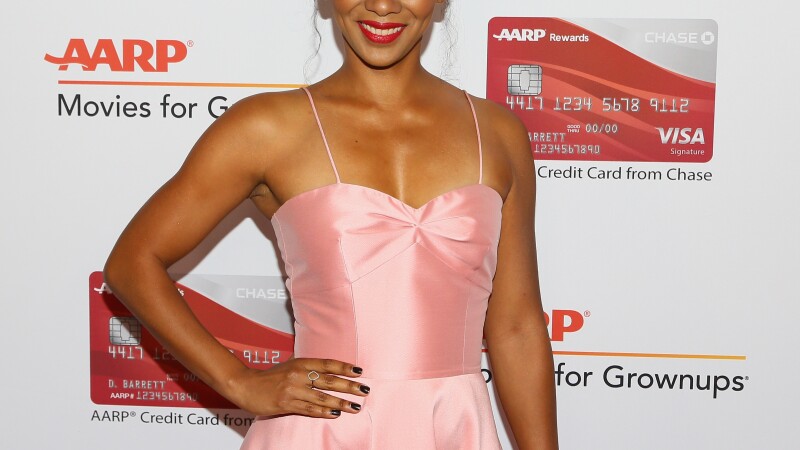 AARP's 17th Annual Movies For Grownups Awards - Inside
BEVERLY HILLS, CA - FEBRUARY 05: Betty Gabriel attends AARP's 17th Annual Movies For Grownups Awards at the Beverly Wilshire Four Seasons Hotel on February 5, 2018 in Beverly Hills, California. (Photo by Gabriel Olsen/Getty Images for AARP)
Getty Images for AARP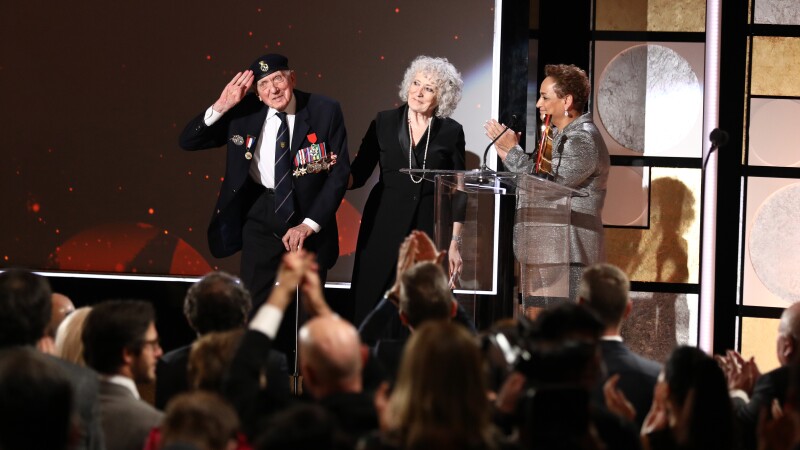 Ken Sturdy, Zoe Bowie, Jo Ann Jenkins
Ken Sturdy, left, accepts the best time capsule award for "Dunkirk" at AARP The Magazine's 17th Annual Movies for Grownups Awards at Beverly Wilshire Hotel on Monday, Feb. 5, 2018 in Beverly Hills, Calif. (Photo by Matt Sayles/Invision for AARP The Magazine/AP Images)
Invision for AARP The Magazine
AARP's 17th Annual Movies For Grownups Awards - Arrivals
BEVERLY HILLS, CA - FEBRUARY 05: (L-R) Mark Hamill and Frances Fisher attend AARP's 17th Annual Movies For Grownups Awards at the Beverly Wilshire Four Seasons Hotel on February 5, 2018 in Beverly Hills, California. (Photo by Gabriel Olsen/Getty Images for AARP)
Getty Images for AARP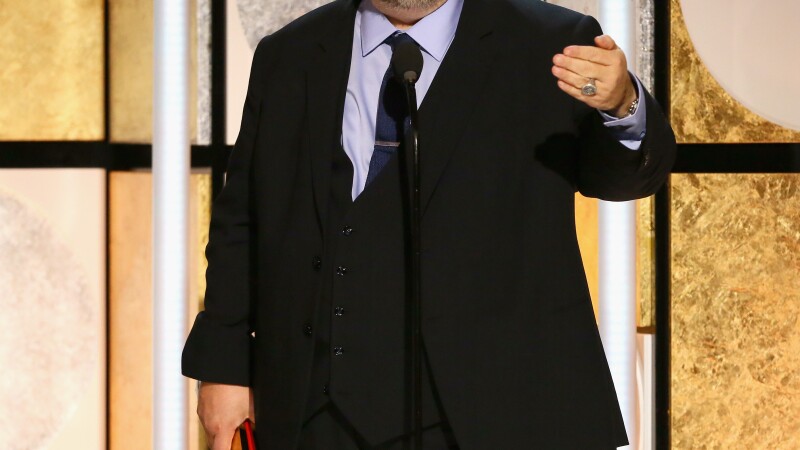 AARP's 17th Annual Movies For Grownups Awards - Inside
BEVERLY HILLS, CA - FEBRUARY 05: Guillermo del Toro accepts the Best Director award for The Shape of Water at AARP's 17th Annual Movies For Grownups Awards at the Beverly Wilshire Four Seasons Hotel on February 5, 2018 in Beverly Hills, California. (Photo by Gabriel Olsen/Getty Images for AARP)
Getty Images for AARP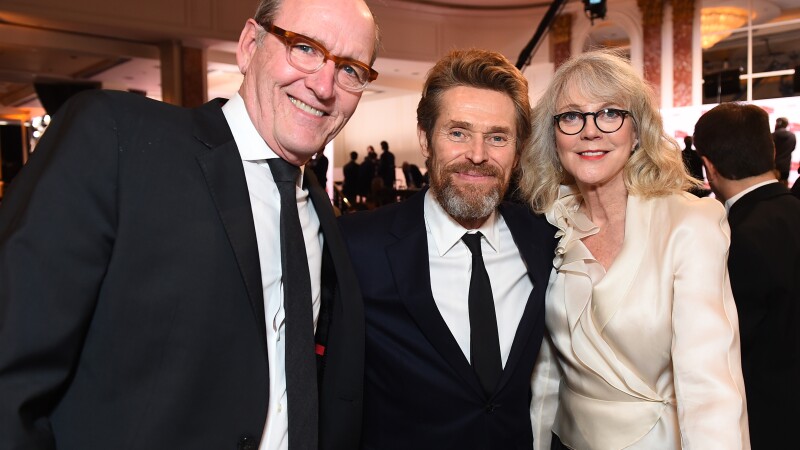 Richard Jenkins, Willem Dafoe, Blythe Danner
Richard Jenkins, from left, Willem Dafoe, and Blythe Danner attend AARP The Magazine's 17th Annual Movies for Grownups Awards at Beverly Wilshire Hotel on Monday, Feb. 5, 2018 in Beverly Hills, Calif. (Photo by Jordan Strauss/Invision for AARP The Magazine/AP Images)
Invision for AARP The Magazine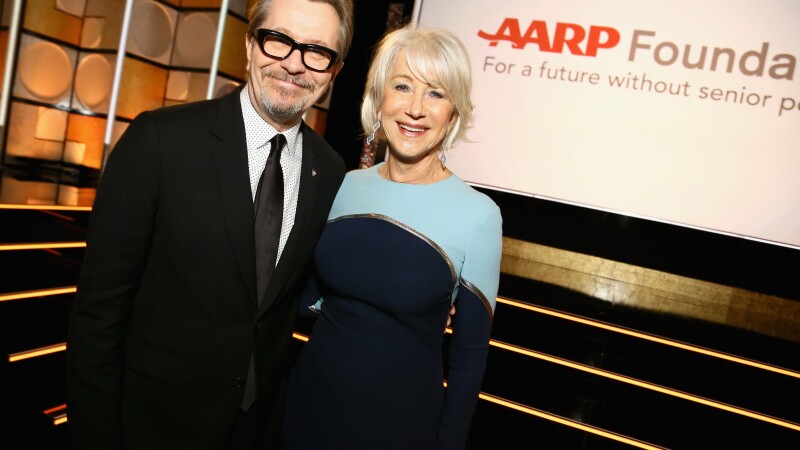 AARP's 17th Annual Movies For Grownups Awards - Inside
BEVERLY HILLS, CA - FEBRUARY 05: (L-R) Gary Oldman and honoree Helen Mirren attends AARP's 17th Annual Movies For Grownups Awards at the Beverly Wilshire Four Seasons Hotel on February 5, 2018 in Beverly Hills, California. (Photo by Gabriel Olsen/Getty Images for AARP)
Getty Images for AARP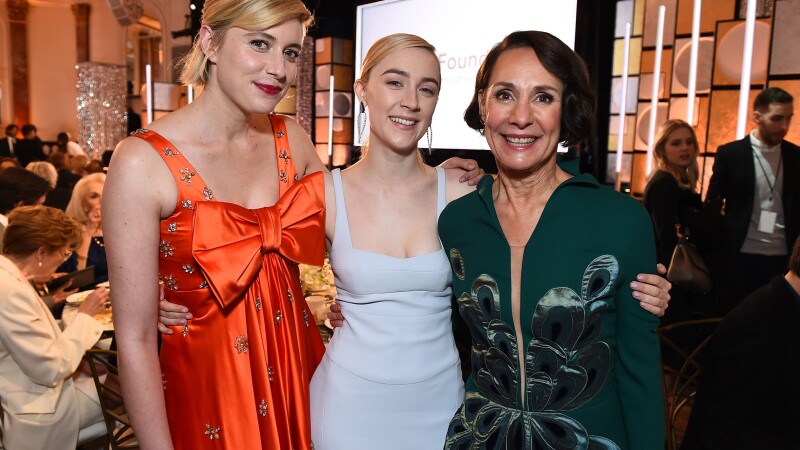 Greta Gerwig, Saoirse Ronan, Laurie Metcalf
Greta Gerwig, from left, Saoirse Ronan, and Laurie Metcalf attend AARP The Magazine's 17th Annual Movies for Grownups Awards at Beverly Wilshire Hotel on Monday, Feb. 5, 2018 in Beverly Hills, Calif. (Photo by Jordan Strauss/Invision for AARP The Magazine/AP Images)
Invision for AARP The Magazine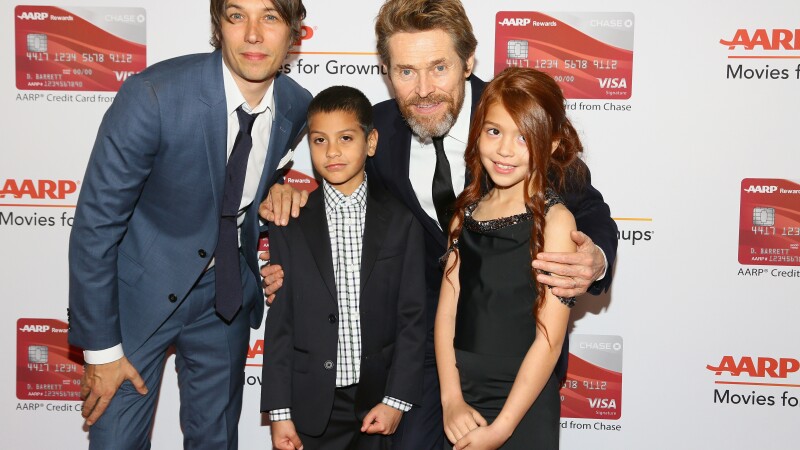 AARP's 17th Annual Movies For Grownups Awards - Arrivals
BEVERLY HILLS, CA - FEBRUARY 05: (L-R) Sean Baker, Christopher Rivera, Willem Dafoe, and Valeria Cotto attend AARP's 17th Annual Movies For Grownups Awards at the Beverly Wilshire Four Seasons Hotel on February 5, 2018 in Beverly Hills, California. (Photo by Gabriel Olsen/Getty Images for AARP)
Getty Images for AARP