New Research Shows Older Americans' Technology Usage Keeps Climbing – And Climbing
Last fall my mom got an iPhone so she could text with her children and grandchildren. It turns out she's part of a trend of older Americans embracing technology to keep in touch with family and friends.

Recent AARP research found that the use of technology by people age 50-plus keeps climbing. A significant majority (94 percent) of Americans age 50 and up are using technology to stay connected to friends and family, up from 91 percent in 2017. And notably, the assumption that older individuals rely less on technology than others may be increasingly inaccurate. More than 80 percent of Americans age 50 to 64 have smartphones, which is about the same as the population at large.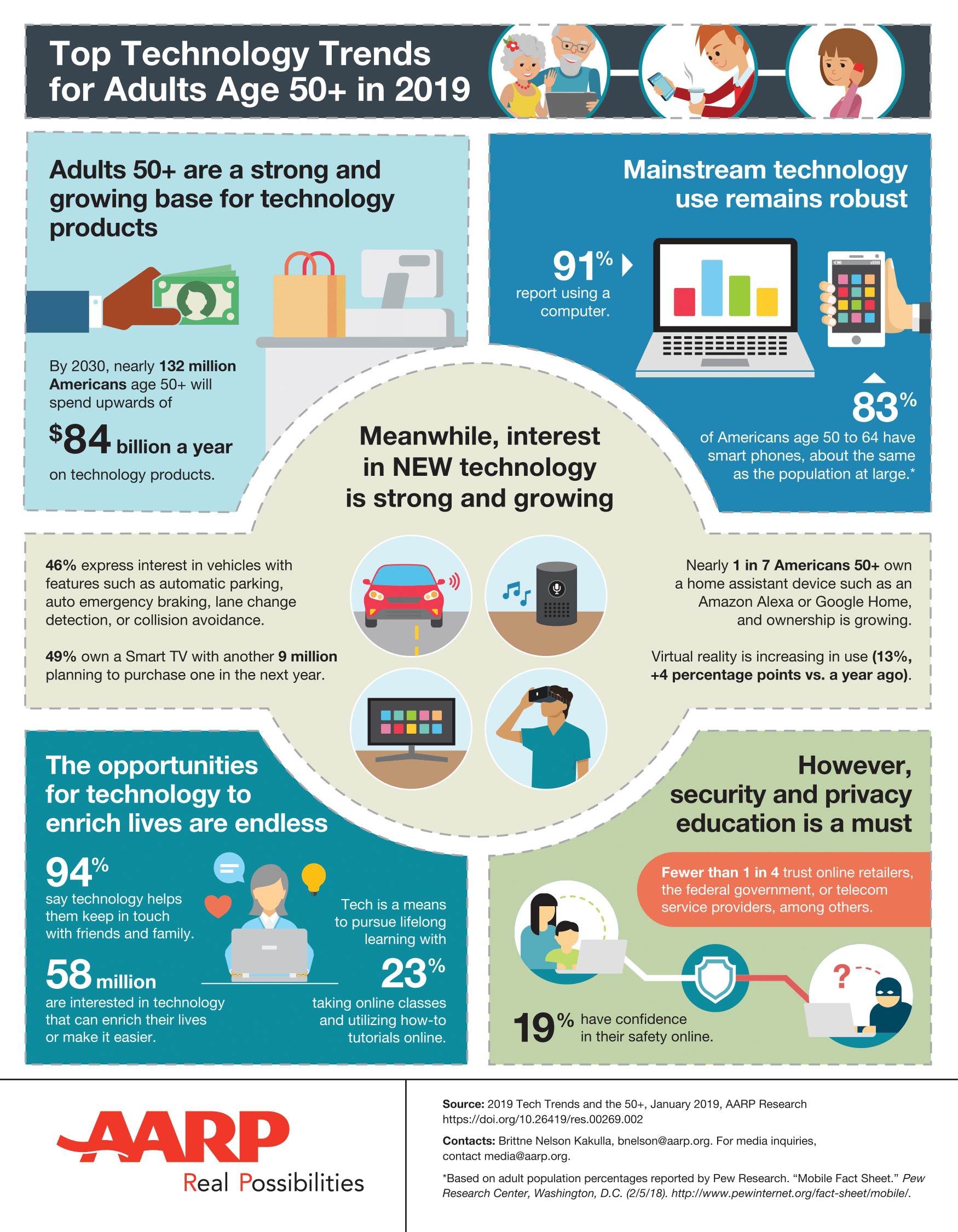 The research also found that about half of older Americans own a smart TV; the survey data suggests nine million more plan to buy one within the year. The popularity of home assistants, such as Google Home or Amazon Alexa, has grown significantly, with ownership about doubling from 2017 to 2018.

What's more, tech usage among this large demographic is expected to continue to increase. Over the next 10 years, nearly 132 million Americans age 50 and older will spend upwards of $84 billion a year on technology products. While women spent more on tech overall than men last year, men are 27 percent more likely than women to make high-ticket tech purchases (28 versus 22 percent).



By Tara Dunion