New Report Shows Older Americans Taking More Prescription Drugs
By Media Relations, November 11, 2019 10:15 AM
AARP is fighting to lower prescription drug prices for all Americans through our Stop Rx Greed campaign. That's why new statistics on Americans' use of prescription drugs recently caught our eye.

An annual report from the U.S. Centers for Disease Control and Prevention (CDC) shows many Americans, especially older adults, are taking more prescription drugs than ever before. Between 2015 and 2016, nearly 1 in 5 (19.1%) Americans ages 45-64 took five or more prescription drugs in a 30-day period, while nearly 2 in 5 (39.8%) Americans age 65 and older took five or more. Overall, 11% of Americans took five or more medications in the same month from 2015-2016, a 4.5% increase from 1999-2000.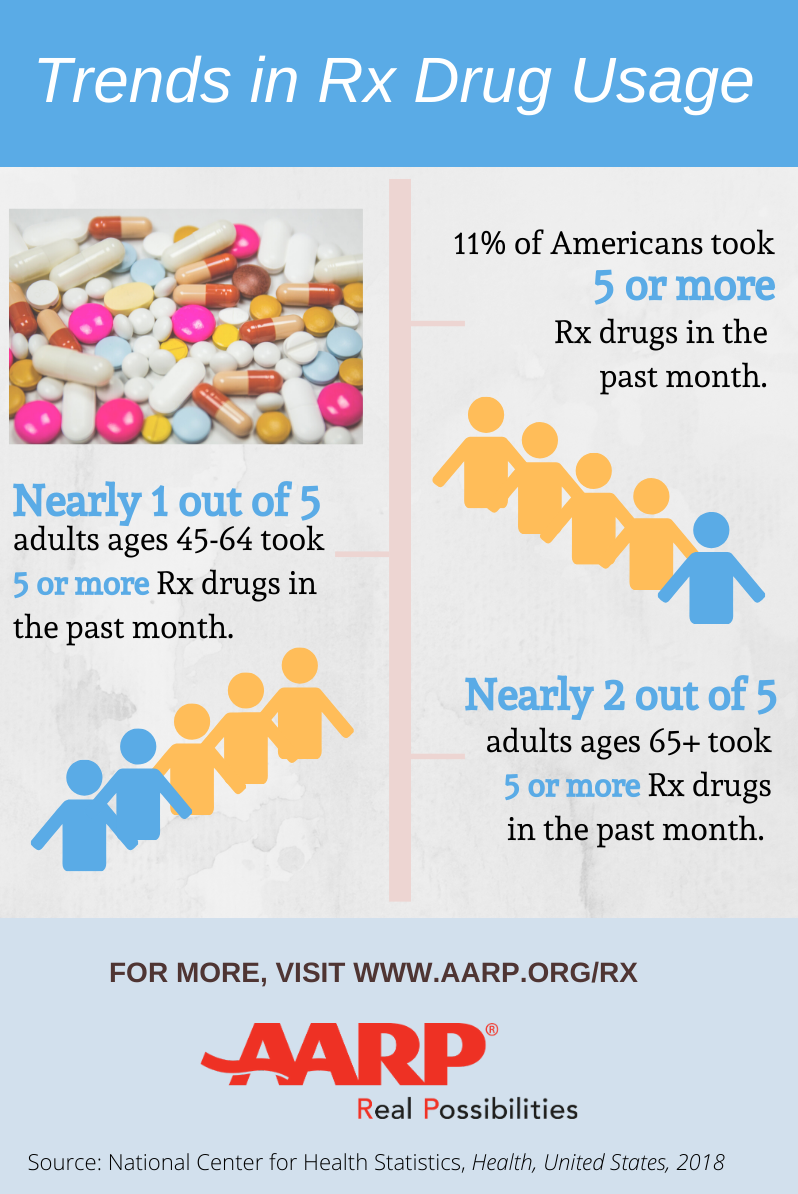 Unfortunately (but predictably), as Americans increased their use of prescription drugs, Big Pharma has steadily increased prices (see AARP Public Policy Institute's Rx Price Watch report for 12 years of data on prices). It's no surprise that the CDC found prescription drugs accounted for 11% of consumers' personal health care costs in 2017. That's equal to $330 billion.

As our population ages and the number of older Americans needing prescription drugs for chronic health conditions rises, we don't have time to wait. We need federal legislative action now to rein in outrageous drug prices so older adults and their families can afford the medications they need to stay healthy.

To learn more, visit www.aarp.org/rx.