Pilot Study Finds New Smartphone App Reduces Risky Driving Behaviors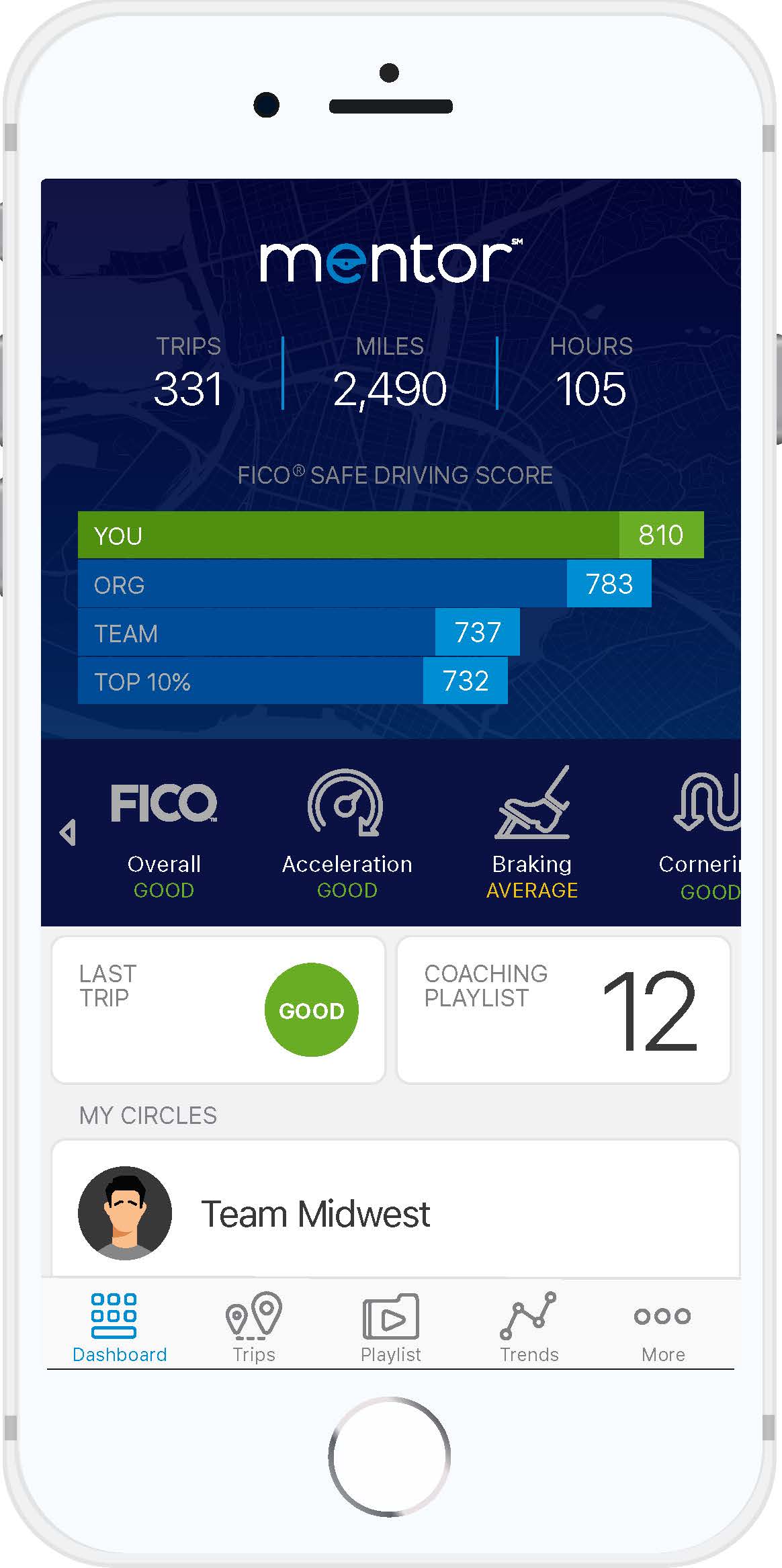 Can a smartphone app help drivers age 50 and older stay safe behind the wheel? A new innovative pilot study found evidence that it can.

AARP's Driver Safety program and eDrivingSM teamed up to find out if telematics—data collected through smartphone sensors such as GPS and accelerometer, combined with coaching and eLearning through an app—could help improve safe driving behaviors. The study measured, scored and coached 500 participants on their driving actions over a 12-week period using the Mentor by eDriving app.

The smartphone recorded predictive behaviors for collision risk, including acceleration, braking, cornering, speeding, and phone distraction. Each participant was assigned a FICO® Safe Driving Score ranging from 100-850 based on an algorithm developed by FICO® Scores & Analytics. The app then provided participants with immediate feedback, both positive reinforcement of safe driving practices as well as areas for improvement. Participants also received in-app micro-coaching modules to help them rethink risky behaviors.

"Mobility is critical to our long-term well-being," said Kyle Rakow, Vice President and National Director of AARP Driver Safety. "Our goal was to better understand how technology and education could help drivers remain safe and confident behind the wheel."

After their eighth week of participating in the study, adults age 50 and older originally considered "poor" or "risky" drivers based on their Week 1 scores showed significantly improved behaviors with a 176-point average increase in their FICO® Safe Driving Scores. More than three-quarters of participants also believed the app could help them extend their driving years.


Other significant findings included:

60% of participants saw their FICO® Safe Driving Score increase between the study's start and finish.
85% viewed Mentor's interactive micro-coaching modules.
Three-quarters cited the modules as having a positive impact on their driving behavior.
"AARP's and eDriving's Mentor pilot reinforced the benefit of providing an integrated scoring, coaching, and eLearning solution in a smartphone app that's relevant and easy-to-use," said Ed Dubens, CEO/Founder at eDriving. "We were thrilled with the score improvements and reduction in high-risk behaviors, particularly among the most at-risk drivers. We look forward to extending the reach of Mentor to this audience going forward. "

These results show promise as AARP continues to explore safe driving education and technology among adults age 50 and older. AARP Driver Safety will attempt to build upon the results of this pilot and explore smartphone applications as a way to promote safe driving habits. With people living longer, and often in places where a car is necessary to get around, it will be increasingly important for all drivers to monitor their driving behaviors and maintain their driving skills.

Learn about more ways to improve driver safety at www.aarp.org/driversafety.

2019 National Driver Safety Telematics research poster.