Switching Gears: Tips for Finding a New Job in 2016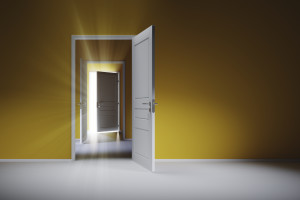 Every new year brings new resolutions — exercise more, eat a healthier balanced diet and maybe even travel to new countries are a few of the common goals individuals set out for themselves when starting a fresh year. For 2016, there is another popular goal on many Americans' to-do lists — find a new job.

In a recent Experiences with Work survey by AARP, 4 in 10 experienced workers between the ages of 35-64 may be on the lookout for new career opportunities this year. Survey results showed that 74 percent of respondents are seeking a new job for more money, 30 percent would like more enjoyable work and 28 percent want better health benefits.

Enter to win a Volvo V60 Cross Country, a national parks vacation for two and more.

According to Jeanie Ahn of Yahoo Finance News, fear of age discrimination is a common obstacle older workers face when re-entering the work force. However, having years of experience with different jobs and clients is ideally an advantage, says Anne Holub in a Time Money article.

For those who haven't searched for a new job in years, the process can be intimidating. AARP Senior Vice President Jean Setzfand says that it's key to establish a social media presence in the digital age, particularly on LinkedIn, where employers often seek new hires. Job seekers should also refresh their skills and utilize both professional and personal networks when on the hunt.

Upon successfully landing an interview, Setzfand advises job seekers to follow the C.A.R method:

Challenges: Outline some of the professional challenges you've faced in your career
Actions: Talk about the actions you took to address those challenges
Results: Tell the employer what you've done to produce results in the workplace


"These are the ways you can present yourself and your skill sets both on your résumé and in the interview," says Setzfand.






Get discounts on financial services from trusted companies — AARP Member Advantages

Additionally, you should focus on three or four major areas of expertise and be prepared to discuss a successful major project within each of those areas. In a NextAvenue.org article on how to impress a job interviewer, Nancy Collamer says that job seekers should research the specific needs of an employer in order to know what skills can be applied to a position.

Remember that a well-crafted thank you letter – sent by email or snail mail – provides you with an additional opportunity to discuss the professional results you've achieved, and your suitability for – and avid interest in – the position. Good luck!

For more information, resources and tools, visit AARP Work & Jobs: www.AARP.org/Work

Photo: radio82/iStock

Also of Interest

See the AARP home page for deals, savings tips, trivia and more.