AARP's Superstar Challenge: 5 Finalists Standing!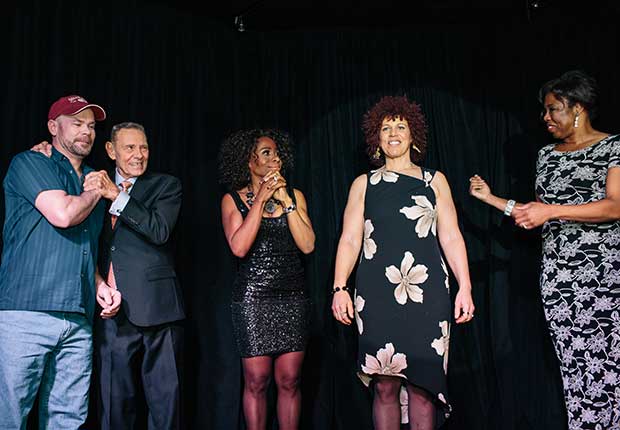 With their eyes on the prize — $5,000 and a professional recording session at DMI Music & Media in Pasadena, Calif. — five potential Superstars are bound for AARP's Life@50+ event in Miami on May 15.

The singers, aged 50 to 85, hail from four states and Puerto Rico and boast a wide range of musical backgrounds. They are the elite of nearly 1,300 aspirants who submitted music videos to AARP.

The finalists were chosen Tuesday night, during a lively competition among eight talented semifinalists in Washington, D.C. Comedian and talk-show host Arsenio Hall will emcee the final round in Miami, where the audience and a panel of judges — including singers Kenny Loggins and Chaka Khan, both of whom will also perform — will name the top two. That lucky pair will then face off in a final performance, which will yield this year's Superstar.

And now, ladies and gentlemen (cue applause), let's meet our five hopefuls!

CLICK HERE to see all eight semifinalists competing live onstage in Washington, D.C. »

Janet Hines-Norris, 53 (Mishawaka, Ind.)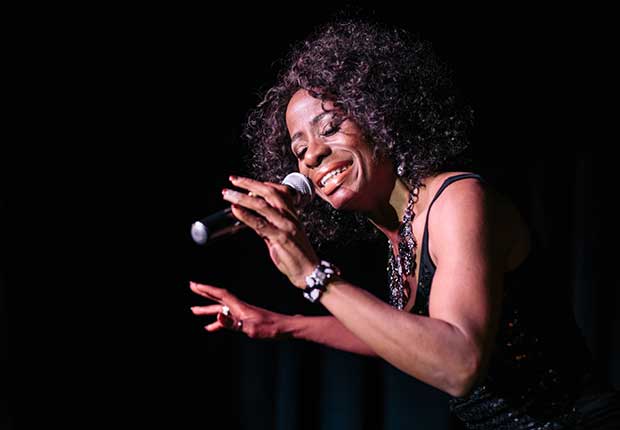 Powerful pipes come in small packages: When Hines-Norris, who is all of 5 feet 1, sang a passionate "Wind Beneath My Wings" at the semifinals, her rendition moved a few listeners near tears.

Now a grandmother of two, Hines-Norris has been singing since childhood, when her sister dragooned the neighborhood children into a group called the Sidewalk Singers. These days Hines-Norris runs a cleaning service — "flexible and mindless work, so I can clean and sing" — and performs at weddings, churches and private events in her spare time. Singing, she says, is "my heart and my passion."

Hines-Norris loves to express her feelings through song, giving each performance an undeniable emotional intensity. That was especially evident in her beautiful rendition of "The Greatest Love of All" at the semifinals. "I haven't always felt important or special," Hines-Norris allows. "But when you feel like you're finally learning to love yourself, it makes all the difference."



Billy Spence, 51 (Hedgesville, W.Va.)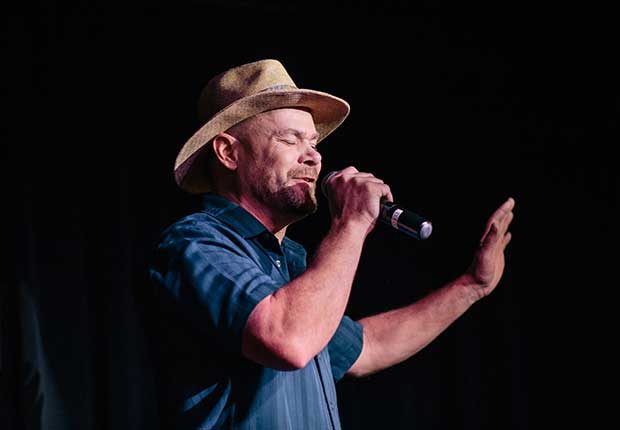 The first time Spence sang in public was at his own backyard wedding nine years ago, when his new wife cajoled him onto the stage. He belted out Tonic's hit "If You Could Only See," then stayed onstage for a few more tunes.

Since then, Spence has performed the occasional song with Moondog Medicine Show, a rock band fronted by his older sister, Lana. He also sings at his church. The former chimney sweep — he ran his own business for a decade — now works in a tractor-distribution warehouse in rural West Virginia (his town's population hovers around 320).

A self-described "happy-go-lucky guy" with warm blue eyes and an easy smile, Spence performed "The Well" by Christian rockers Casting Crowns and "Drift Away" by Dobie Gray at the semifinals. He considers himself shy, and admits that he sometimes lacks the confidence to break out of his comfort zone: "I've thought, I'm not good enough to do this or that. I guess now I'm proving myself wrong."



May Palmer, 51 (Lynnwood, Wash.)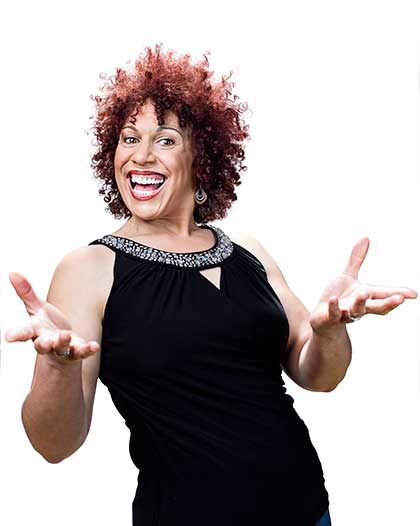 If Palmer ever bottles and sells her enthusiasm, we're buying. The gregarious force of nature with the Rhode Island accent and the cloud of purple-tinted hair made it to the finals on the strength of her rollicking "Proud Mary" and "Let's Stay Together."

"My real name is Mildred," she confesses. "That wasn't too sexy, so we went with May." She bills herself professionally as the Queen of Ivory Soul, "a celebration of my biracial heritage. (My mother is Polish and my father is black.)"

Palmer has been performing on cruise ships since 2013, a grueling job that brings in a measly $100 for five one-hour shows per day. She was encouraged to audition for AARP's Superstar contest by her husband, Bob, though she hardly needed a push — this lady loves the spotlight. "When I'm on stage and singing for a crowd," says Palmer, "I'm in my bliss. It's better than sex."



Valerie Geason, 50 (Lake Elsinore, Calif.)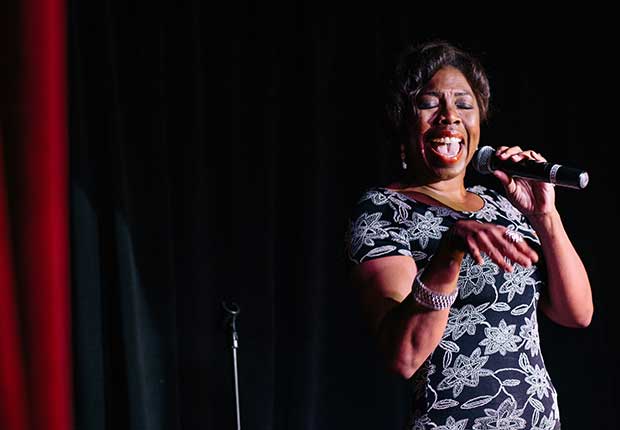 An enthusiastic fan base — students and staff from three California high schools — will be rooting for Geason when she performs in Miami next month. By day she's a college counselor at those schools, while at night she lives another life, singing at restaurants and private events.

Geason's professional chops are hard to top. After singing with a jazz band in San Antonio during her college days, she performed as part of Redd Foxx's opening act in Las Vegas. Then, in 1990, she was hired for what sounded like a sensational gig: touring with Ray Charles as one of the Raelettes (her AARP audition song was a version of his "Hallelujah, I Love Her So"). Though Geason and the other four backup singers wore beautiful taffeta dresses and traveled the world, she says, "It was strenuous and stressful. But to watch from the wings when he sang 'Georgia [on My Mind]' — Wow!"

Having shelved such high-profile work upon the birth of her son 22 years ago, Geason is savoring this new chance to shine. "I tell my students all the time: 'The world is yours. Live your passion.' Now I get to be an example of that."



Rudy Torrellas, 85 (Guaynabo, Puerto Rico)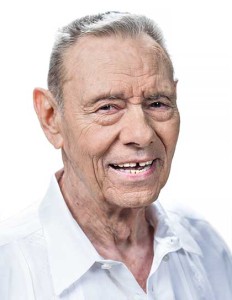 A dapper, big-time Frank Sinatra fan, Torrellas auditioned for the contest with "Fly Me to the Moon." Before traveling to Washington, says the grandfather of 10 (and great-grandfather of two), he practiced the tune nonstop: "I sang it every day, everywhere I went — even in my mind."

The semifinal competition was the first-ever public performance by Torrellas, an avid bowler. After retiring as a salesman in 1995, he spent the next 18 years caring for his beloved wife, Carmen, who died of Alzheimer's disease in 2013. Even after Carmen reached the point in her illness where she could no longer recognize him, says Torrellas, his singing still made her smile.

Carmen will be in his heart as he continues his Superstar journey, notes Torrellas, tearing up: "She's going to be with me in Miami. She's going with me all the way."

Photos: Lexey Swall (in-performance pictures), John Loomis (studio shots)



https://vimeo.com/125176236

Also of Interest



See the AARP home page for deals, savings tips, trivia and more.