3 Best Eyeshadows for Women 50+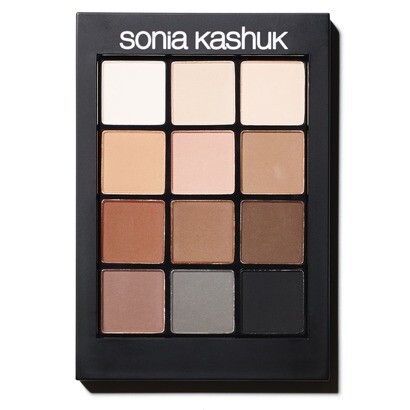 Eye shadow palettes are our newest vice. They offer instant gratification, fun browsing with a de-aging bonus. Cosmetic company researchers spurred on by makeup artists and impressive sales numbers have realized our demo prefers multi-shade palettes to single shadows or duos. One great palette can enhance mature eyes quickly and effectively without a lot of additional products or decisions. But here's the truth: some palettes won't work for aging eyes (even surgically enhanced ones) due to inadequate shades, texture or quality; but lots of others do. These three are the ones for us:
MATTE NEUTRALS FOR DEFINITION. A palette of greys, browns and beige-y nudes is DIY Photoshop. These shine-free shades blank out crepe-y soft lids so drawing on bigger, firmer eyes is easy. All you do is contour with light, medium and dark shades for a natural or dramatic look. Matte neutrals are your basic everyday go-to. Blend the light mattes (vanilla,cream, nude, beige or peach) on the lids to open the eyes, trace the crease with medium brownish-grey for depth ( also layer these over the light shades to vary or intensify them). Use the deep brown/black shadow as liner. Choose velvety, finely milled shadows. Skip any that feel grainy or look chalky. Try: Urban Decay Naked Basics Palette ($27, sephora.com), Sonia Kashuk Eye Couture Eye Palette in Eye On Neutral 02 ($19.99, target.com), Stila In The Know Eyeshadow Palette ($39, sephora.com).
>> Sign up for the AARP Health Newsletter
SHIMMER TO BRIGHTEN . Shadows that shine, gleam and glow give tired eyes a lively warm look and energize your entire face. Choose a palette with a neutral mix of matte, shimmer and subtle micro- glitter. Follow the light/ medium/ dark placement above. Treat shimmer as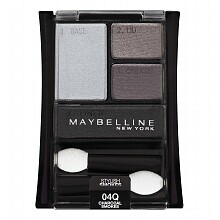 an accessory the way you'd toss on a statement necklace or a sequin scarf. It works as a pick-up whether your lids are loose, lined and saggy or surgically enhanced and smooth. Layer shimmery shadow over a base of matte shadow, use it as a highlight at the inner/outer corners or the very center of the lids. Layering same shade shimmer over its matte cousin intensifies the color. Try: Bobbi Brown Old Hollywood Eye Palette ($75, bobbibrown.com), Dior 5-Colour Eyeshadow in Rosy Tan ($60, sephora.com), Maybelline Stylish Smokes Eyeshadow Quad in Natural Smokes 02Q ($5.69, drugstore.com).
Which celebrity do you resemble? Join the Discussion
USE COLOR TO FEEL FESTIVE. Colorful eyes are really an after-dark or party option unless you're edgy, artsy or work in a "creative" environment. Choose neutral palettes with pops of color like blue or violet. Layer the color over or under a neutral brown, nude or grey to make it wearable but with a trendy sizzle. Apply color dry for a muted look, with a damp eye brush to intensify the color. Try: Kat Von D True Romance Eye Shadow Palette-Poetica ($36, sephora.com), Buxom Color Choreography Eyeshadow in Lambada or Belly Dance ($36 each, sephora.com), NYX The Smoky Fume Shadow Palette ($7.49, target.com). Yves Saint Laurent Pure Chromatics Wet & Dry Eye Shadow No. 13 ($55, sephora.com).
>> Get entertainment and dining discounts with your AARP Member Advantages.
Eye shadow palettes make glam holiday gifts for friends and family... buy now since some are limited editions!
For more beauty and style tips for women 50+ check my books The Wardrobe Wakeup, Your Guide to Looking Fabulous at Any Age by Lois Joy Johnson ($ 17.04, amazon.com) and The Makeup Wakeup,Revitalizing Your Look at Any Age by Lois Joy Johnson and Sandy Linter ($18.25, amazon.com).

Also of Interest

See the AARP home page for deals, savings tips, trivia and more