5 Boots That Work To Slim Heavy Legs
Boots are our seasonal obsession. Those of us 50-plus with heavy legs hate when sales people say, "Athletic muscular legs are hot; look at Beyonce and Serena Williams." Or, "They'll stretch, leather gives," or "let me help you get those off." Unlike tummies, you can't suck in big calves or cankles (shapeless ankles) with heavy-duty Spanx and because genes are mostly to blame, diet and workouts won't help either. Still, you can find boots to fit, no matter your shape. So get ready to splurge, these five chic boot solutions are worth it.
Get travel discounts with your AARP Member Advantages.
IF YOU HAVE THICK CALVES, SLIM ANKLES: You want boots that don't compress calves or add "weight" and provide easy on/off access. Choose classic knee-high riding boots with full-length zips to the sole ( important since some boots have partial zips)to even out leg contours with a straight structured shape. Or, balance width at the calves with pull-on stretch boots in comfy microfiber or stretch suede with a feminine wedge heel. Try: Rockport TM60MMW Stretch Wedge Boots ( $190, zappos.com), Anne Klein Joetta Wide Calf Riding Boot ($169,zappos.com).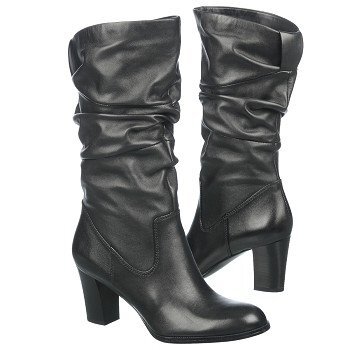 IF YOU HAVE HEAVY CALVES AND CANKLES: Your legs lack definition from the knees down and the last thing you want is a tight constricted feeling. Choose scrunchy boots (with wrinkles!) to camouflage calves and ankles but suggest curves. They work the way ruching hides bulges and extra pounds on a jersey dress. Try: Naturalizer" Lamont" Scrunch Suede Boots ($188.95, nordstrom.com) and Blondo"Valeska" Ruched Waterproof Boots ($229.95, nordstrom.com).
IF YOU HAVE ANKLES THAT SWELL AND WIDE FEET. Feet do broaden, flatten and spread with age especially if we gain weight (or develop bunions). Sitting or standing all day (with no exercise) can exacerbate puffiness. Some of us would love to wear Uggs or clogs 24/7 and if you can, good for you! For those who need a work-worthy option try soft suede boots and booties with a padded insole and roomy but elegant almond-shaped toe. Try: Born Abrielle -Crown Collection ($230,zappos.com), Softwalk " Darla" Bootie ($148.95, nordstrom.com).
IF YOU HAVE SHORT CHUNKY LEGS. All you want is extra height and a slim leggier proportion.Your best bet is a no-frills black knee-high wedge boot. Look for elastic panels for comfort or a full zipper for ease over black opaques or leggings.Try : Blondo " Lizenn" Waterproof Wedge Boots ($239.95, nordstrom.com) or Rockport Total Motion Wedge Boots ($189.95, nordstrom.com).
IF YOU HAVE HEAVY THIGHS, SLIM LEGS. Redirect attention to your lower legs with newsy hues like wine, navy, olive and plum (again , match tights here.) Colorful boots in a classic riding style, over-the-knee stretch suede (don't say no till you try) or a bootie are your "gets." Try: Nine West " Counter" boots ($169, zappos.com), Vince Camuto " Vive" Booties ($128.95, nordstrom.com), Stuart Weitzman 5050 ($598, zappos.com). The latter are flat-soled, slip over skinny jeans or leggings and update any tunic, shift or sweaterdress ( just add matching tights.) You will not look like Julia Roberts in Pretty Woman, just stylish and youthful with a dose of attitude.
Sign up for the AARP Health Newsletter
P.S.Don't get fooled by just any boot style that says"wide calf" . Some designers still add trendy details exactly where you need attention least! Keep it simple.
For more beauty & style tips read my book The Wardrobe Wakeup, Your Guide to Looking Fabulous at Any Age by Lois Joy Johnson ($16. 10, amazon.com).
Photo credit: Naturalizer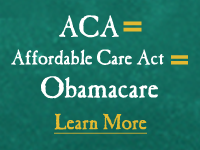 Also of Interest

See the AARP home page for deals, savings tips, trivia and more