Best Way to Handle Menopause? Eye Makeup!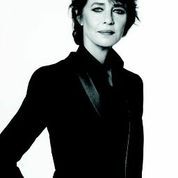 Wasn't there a cool babe in this mirror just a week ago?

My hormones are out of whack. I'm tired, stressed out and cranky about aging. But then I put on my eye makeup, and it kicks my bad mood to the curb. In five minutes I feel and look 10 times hipper and sexier — like a blond version, I like to think, of Charlotte Rampling (right), who at 68 is the new face of NARS cosmetics.

>> Too Old for Leopard Prints or Black Leather? Not Us!

Whereas most women apply shadow, liner and then mascara, I do the reverse. It makes everything faster and foolproof, and it lets me tell menopause to take a hike. Here are a few secrets of my process.

Curl lashes and apply mascara first. This prevents last-minute smears and touch-ups when you blink or swipe too close to your lash roots. Our eyes tend to be more watery and dry now — yes, they can be both — so get a new high-tech waterproof formula that will make your eyes pop open without fear of irritation. Try Maybelline New York Volum' Express The Falsies Big Eyes Waterproof Mascara.

Prime your eyelids with a long-wearing cream shadow. A chunky cream pencil in lavender, peach, beige, taupe or amber counteracts any lid discolorations. It also makes a clingy, crease-proof base for liner and shadow. Try Clinique Chubby Stick Shadow Tint for Eyes or Neutrogena Crease-Proof Eye Shadow.

>> Get entertainment and dining discounts with your AARP Member Advantages.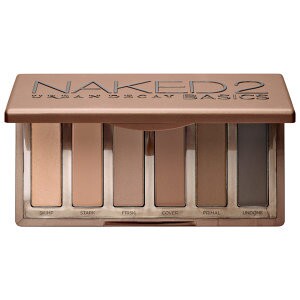 Apply waterproof pencil before powder shadow. Line your top lid with a soft but intensely colored black, brown or charcoal pencil. (Pencils don't glide on over powder.) Start at the outer corner of the eye and work your way inward in small back-and-forth strokes, smudging down into the lash roots. Don't worry if the line looks messy or squiggly. Pencil lightly beneath your lower lashes. If you have deep-set, hooded lids (as Mademoiselle Rampling and I do), you'll benefit from the compensation of stronger liner beneath the eye for shape. Try NARS Larger Than Life Long-Wear Eyeliner or Rimmel Exaggerate Eye Definer.

Contour with neutral matte shadows. These conceal loose, "crepe-y" lids and look natural even when you really smoke up your eye shadow for day. In this age of sparkle and glitter, versatile palettes with light, medium and very dark hues are hard to find — so stock up when you do. Retrace your pencil liner with the darkest shadow to soften and blur it, then blend a medium tone from just above the crease to the liner. It's fine to smush into the liner a bit, the goal here being to define softly but cleanly, with no hard edges. A dual-sided brush makes it all easy. Try Urban Decay Naked 2 Basics, Urban Decay Naked Basics Double-Ended Brush or NYX The Natural Naturel Eyeshadow Palette.

For more beauty and style tips for women age 50-plus, check out my Makeup Wakeup: Revitalizing Your Look at Any Age.


Photos: narscosmetics.com; sephora.com

Also of Interest

See the AARP home page for deals, savings tips, trivia and more.