Christie Brinkley's Advice on Wearing Fake Hair
Supermodel Christie Brinkley and I have something — OK, one th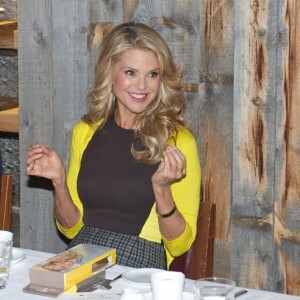 ing — in common: a fondness for fake hair.

For the last few months, my blond locks have felt wimpy and looked thin. Every day has qualified as a bad hair day.

A-list stylists cart bags of hair extensions and hairpieces to photo shoots — I know that from my work as a beauty editor. But I'm neither a model nor a celeb. And though friends of mine have relied on wigs after chemotherapy — or still do, to mask their hereditary female-pattern baldness — my issue is neither medical nor genetic: It's merely garden-variety thinning hair.

>> Ageless Celebs — No Way They're 60-Plus!

So is going faux the fix?

I asked Mademoiselle Brinkley — she of the big, blond, bouncy-flouncy mane (and now a purveyor of faux hair on the Web) — for advice. Then, of course, I took it. Let me fill you in.

Your hair isn't what it used to be. Thinning hair is the rule, not the exception, for women after 50 — and certainly after 60. "Around 50, I began to need more time to get my hair looking great," Brinkley, now 60, told me. "Between overprocessing, daily heat styling and sun damage, I had a lot of breakage around my face. Extensions turned out to be the easiest, fastest way to restore fullness; they let me give my hair a styling break but keep my signature look."

But as Brinkley pointed out, real-hair extensions — the kind that take hours in a salon chair to weave into your own hair — are costly and complicated to buy and maintain. "I wanted affordable pieces that could be kept in a drawer and clipped in quickly," she said. "Whenever I think, 'Do I want to put in the time or put in the hair?' — the hair always wins!"

Brinkley isn't exactly an impartial observer: In 2013, following in the footsteps of Raquel Welch, Wendy Williams, Jaclyn Smith and Diahann Carroll, Brinkley launched her own line of contemporary hairpieces and wigs. The items in the Christie Brinkley Hair2Wear Collection retail from $24 to $249.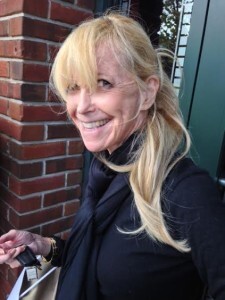 Fake it, then shake it. Editor-me was still in denial. It had taken me a good 20 years just to sport highlights, after all, and in my mind there was a high "ick factor" associated with fake hair.

Maybe a test run, I thought. I added Christie's faux ponytail (left) before a lunch with my daughters. The switch from suburban bob to hipster locks took all of 60 seconds, and now I can't stop wearing it.

For 24 hours, I even tried a wig (below) in a style and shade similar to my natural hair. And guess whose husband didn't notice anything different? I've since adopted that piece as my standard solution to RDFF (rainy day frizz factor).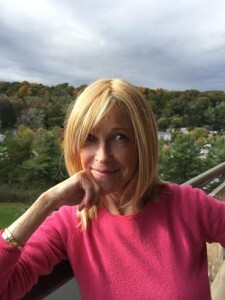 Use wigs to stealth-transform your look. "Unlike real hair," notes Brinkley, "a wig lets us keep experimenting with hair the same way we do with clothes and makeup. Wigs give us the flexibility to change, update or try a new look or hair color risk-free."

Brinkley's star turn as Roxie in Chicago on Broadway in 2011 and 2012 demanded that she wear a wig for each night's show. "I knew exactly what I wanted: updated details like long feathery bangs, textured ends and layers that looked modern and not wig-gy."

>> Get travel discounts with your AARP Member Advantages.

So take it from me — or from Brinkley, if you prefer: For upcoming holiday parties or just a daily booster shot of confidence, hair-to-go is your new BFF.

For more beauty and style tips for women over 50, check out my Makeup Wakeup: Revitalizing Your Look at Any Age.

Photos: Mia McDonald; Lois Joy Johnson

Also of Interest



See the AARP home page for deals, savings tips, trivia and more