COPD at 50+: Are You at Risk?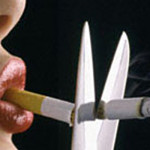 My mother, now 77, has suffered with asthma since birth. She tells stories about how her working class parents struggled with the idea of moving the entire family from Brooklyn, N.Y. to Arizona, which was a premiere destination in the 1940s for those with asthma, tuberculosis, chronic bronchitis, and other lung issues.

Hot mustard plaster and frequent trips to the emergency room were all part of my mother's early life. The fourth of five children my adoring (and adorable) grandparents had, my mother doesn't remember a week going by without some health drama connected to her asthma. If it was too cold, too hot, too dusty, she had spasms. Or, if people around her smoked, which was quite frequent at that time, she'd have an attack.

>> Sign up for the AARP Health Newsletter

Being a typical teenager who knew better than anyone, she, too became a smoker, which only exacerbated her asthma. Luckily, with lots of prodding from my sister and me, my mother finally quit for good in the early 1970s.

My mother managed her asthma all these years with medication, but the wheezing, coughing, and general discomfort persisted. Often, she told me, she felt as though "an elephant was sitting on my chest." Recently, noticing that her symptoms were getting worse, she went to a doctor and was diagnosed with emphysema, as well. It was at that doctor's appointment where I first heard of COPD, or Chronic Obstructive Pulmonary Disease, the medical term her physician used to describe the group of diseases affecting her lungs.

Because it's the end of COPD month, it's a good time to get a better understanding of it, which you can do through the COPD Foundation. I learned COPD is an umbrella term used to describe progressive lung diseases, such as emphysema, chronic bronchitis, refractory asthma, and severe bronchiectasis, and is the third cause of death in the U.S. Most important, you can find the COPD Foundation Risk Screener on the foundation's website and determine your own risk.

>> Get discounts on health products and services with your AARP Member Advantages.

As with all aspects of your health and well-being, it's important to be vigilant about symptoms, and listen to your body. And remember this: We can't control getting older . . . but . . . we can control how we do it.

Subscribe to The Best of Everything After 50 web series on the AARP YouTube Channel! For more tips on living your best life after 50 (or 60, or 70...) check out bestofeverythingafter50.com. Find Barbara on Facebook or on Twitter at @BGrufferman.
Photo credit: NY French Hypnosis Center
Also of Interest


See the AARP home page for deals, savings tips, trivia and more