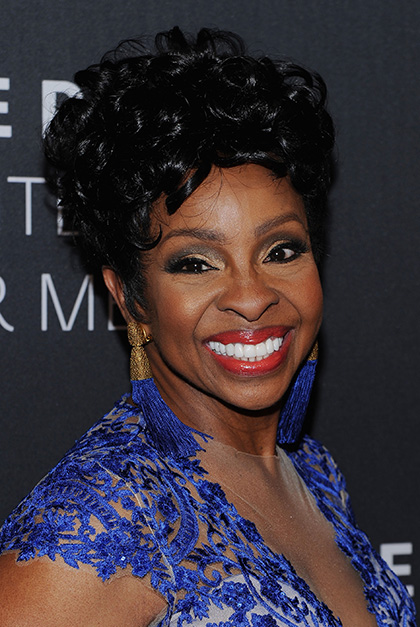 From last winter to this July, I grew out my bangs — and was appalled to discover "what lies beneath": misshapen eyebrows of multiple colors, missing tails and long, wiry hairs boinging this way and that. Brow makeup, which I loathe (and had successfully avoided until that moment), suddenly became a daily necessity.

Indeed, some onlookers suggested even more extreme measures: A makeup-artist chum, for example, recommended I get permanent brow tattoos. No way!

Feeling kind of naked without them, I ultimately restored my bangs with a spontaneous at-home chop. Beneath my newly restored fringe, however, now lie shaped and groomed brows. To achieve this miracle, I researched hundreds of brow- makeup products; a handful stand out as fast and reliable. If you're a fellow "brow-ser" in need, consider these do-it-yourself fixes: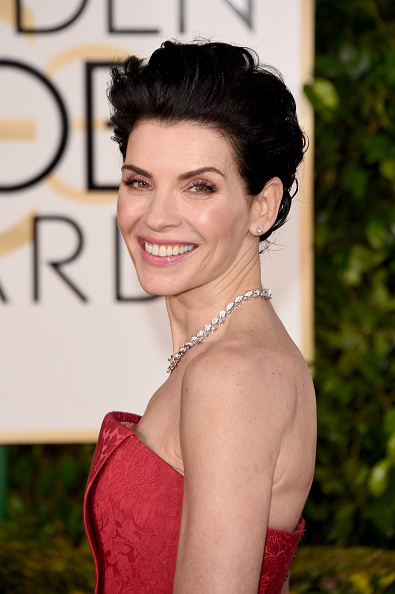 Stencils. Brows that have been plucked super-thin — or those in dated "comma" or "tadpole" shapes — will benefit the most from stencils, which can give you even, nearly symmetrical eyebrows with crisp borders in two minutes flat. Just choose a preformed shape (the arch that most closely matches your own), hold it over your brows and color in the entire outline with a wax or powder makeup. Stencils are a fave of TV and red-carpet makeup artists. Do you think Julianna Margulies (left) rolls out of bed looking like that? Consider experimenting with products such as Anastasia Beverly Hills Classic Stencils, e.l.f. Essential Eyebrow Stencil Kit, Ardell Brow Perfection Stencils, NYX Eyebrow Cake Powder or Smashbox Brow Tech Trio.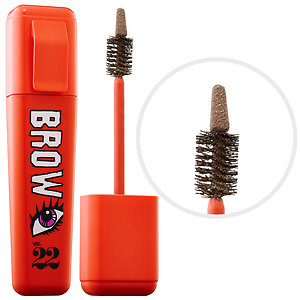 Tinted gel wands. If you have delicate brows, lack the knack for pencils or feel that brow makeup looks phony, try the new breed of mascara-like wands. Softer, more natural colors — I'm thinking blond, gray-blond, taupe or smoky brown — look the most authentic; use them to blend gray or white hairs with pigmented ones, redefine brows gone gray or keep stragglers in line. The spiral spoolie-brush-and-gel acts to fan eyebrow hairs up and out, giving tired or saggy eyes a rested, wide-awake look. Try, for example, L'Oréal Paris Brow Stylist Plumper Brow Gel Mascara or Chosungah22 Dong Gong Minn Brow Maker.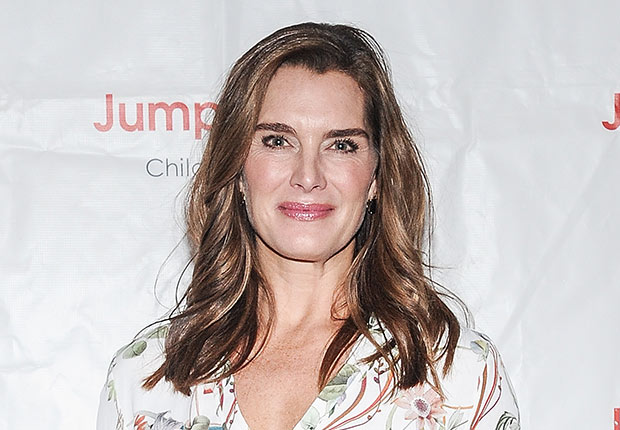 Scissors and wax. Like untamed hedges, some eyebrows grow longer, coarser and more textured with age. To maintain a clean shape, use a pair of small, straight brow scissors (never your nail or sewing scissors!). First, brush the entire brow up; then, using the top line of the brow as a guide, trim any ragged ends. Finally, brush each eyebrow down and snip any excess encroaching on the eyelids. Afterward, apply a tinted wax (or wax-and-powder) brow color to provide a controlled, sculpted look. Hmm, could this be how Brooke Shields (left) maintains those near-Groucho brows? Possibilities here include Sephora Tinted Brow Freeze or Maybelline Eye Studio Brow Define+Fill Duo.

Get discounts on prescriptions, health exams, eye care and more — AARP Member Advantages »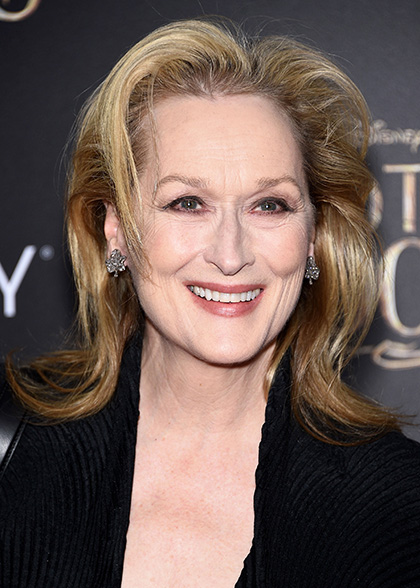 Automatic pencils. A roll-up pencil in a waterproof formula with a skinny, precise tip can be used to fake missing brow tails. (The point never dulls or needs sharpening.) Using feathery strokes, redraw the outer brow. Work from bottom to top to simulate individual hairs and extend the brow out, not down — the aim is to lift the eyes. Very lightly pencil the entire brow for a uniform look, then add a few hairs up front near your nose to fill any overtweezed gaps there as well. Your role models here are Meryl Streep (right) or Bette Midler, both of whom do subtle enhancing. Try Marc Jacobs Beauty Brow Wow Defining Longwear Pencil or Tarte Amazonian Clay Waterproof Brow Pencil.



Felt-tip brow pens. Got the shape but not the density? Like fine hair, some eyebrows have kept their form but lack fullness. If you're not comfortable with eyebrow pencils or you're simply looking for a speedy fix, felt-tip brow markers fill the spaces between hairs; like a tank or a camisole worn under a light T-shirt, they furnish substance. Two candidates: Lancôme Sourcils Tint Longwear Eyebrow Pen or NYX Eyebrow Marker.

For more beauty and style tips for women 50 and up, please check out my Makeup Wakeup: Revitalizing Your Look at Any Age (with coauthor Sandy Linter).

Photos: Getty Images

Also of Interest

See the AARP home page for deals, savings tips, trivia and more.