Get a Cold—and Look Great With It!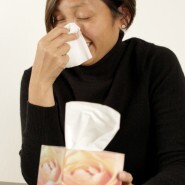 I'm not germophobic — well, not clinically so — but weeks of Ebola scares have me stashing hand sanitizer and antibacterial wipes in every handbag I own.

When I found myself trapped recently on a New York subway car — hip to jowl with a crush of snifflers, coughers and sneezers — I suppose it was inevitable that I would come down with a nasty head cold of my own.

And so I did.

The hitch? This was just days before my big "secret" birthday bash, and no way was I missing that! Happily, I had a Hail Mary pass, gleaned from years of interviewing TV talk-show makeup artists and stylists. (Morning anchors must look good every day, come hell or high fever.) So even though I hope you won't need this antidote over the holidays, here's hoping you'll try it if you do!

Take a steamy shower. Apply a moisturizing facial mask before stepping into the shower stall; let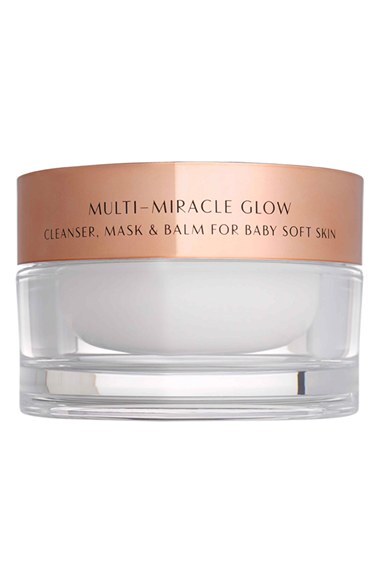 it soothe red, irritated areas and sensitive skin. If you're taking a cold medication that contains an antihistamine, which is designed to dry up watery eyes and a drippy nose, your skin will probably feel more dehydrated than usual. The moist heat will help the mask work more effectively — and ease your breathing in the bargain. Keep it in place as long as possible, then pat off any excess. Try Charlotte Tilbury Multi-Miracle Glow Cleanser, Mask & Balm or Boots No. 7 Beautiful Skin Hydration Mask Dry/Very Dry Skin.

Use only prelubricated facial tissues with shea butter or aloe. These are far gentler than traditional tissues, and they won't disturb your makeup — or make you cringe every time you have to blow your nose. Soft-clean old handkerchiefs; no facial scrubs, exfoliating brushes, salon facials or enzyme/peeling masks for now, please!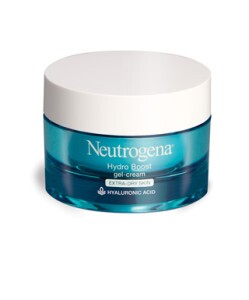 Choose products designed for dry or extra-dry skin. Lightweight oils and gel-creams can soothe and plump up lines, restoring the hydrated texture you want. According to your preference, opt for a face oil with emollients or a hyaluronic acid-based moisturizer that will hold moisture in the skin. Both types freshen skin around the eyes and nose; flaky skin; dry, pasty cheeks; and dry, cracked lips. Try Neutrogena Hydro Boost Gel-Cream for Extra-Dry Skin or Olay Regenerist Luminous Face Oil.

Keep makeup super-light. Start your makeup application with a tinted moisturizer or a BB cream; you're going for transparency here, not full coverage. Then mix a luminizer (a highlighter) with foundation before application to brighten up your look; again, the goal is to make it appear you're lit from within.

>> Get travel discounts with your AARP Member Advantages.

Don't be tempted to use powder to keep red-nose breakthrough and sniffles at bay. Instead, spot-apply a cream compact makeup for extra coverage as needed — especially around that Rudolph nose — and add rosy pink blush high on the cheekbones to divert attention from the center of your face.

Keep the rest of your makeup minimal: some shimmery cream shadow to make "glassy" eyes sparkle, perhaps, and a little waterproof mascara. Finally, protect your lips from the elements — both indoors and out! — with a tinted balm. Try RMS Beauty Living Luminizer, L'Oréal Paris Visible Lift Blur Foundation or Clinique Even Better Compact Makeup.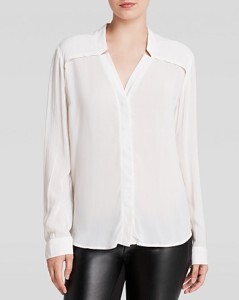 Wear a white top. A soft blouse in the ivory/vanilla/pearl palette will illuminate your face and counteract circles and shadows. It makes the perfect feminine topper for pants or jeans. Try: Zara Draped Shirt, Thomas Mason for J. Crew Collarless Tuxedo Shirt.

Oh, and dab on some fragrance; your "colb ib da nose" may keep you from smelling your own delicious scent, but others will enjoy it.

The hard cold truth I'm peddling here is this: Even when you're not feeling 100 percent, a blend of strategy, comfort and style can pull you through. Here's to a happy, healthy new year for all!

Photos: sumnersgraphicsinc/iStockPhoto.com; nordstrom.com; neutrogena.com; bloomingdales.com.













Also of Interest



See the AARP home page for deals, savings tips, trivia and more