Girl Meets Guy Meets Glam
Gender-blending is nothing new for older women:

Tailored pantsuits? Been there.

Boyfriend jackets? Done those.

These days, when an age-50-plus woman is not wearing a dress, you're apt to find her in leggings or jeans, accented by a boyish leather motorcycle jacket or baseball cap.

This fall, the spotlight on LGBT rights will inspire even more "Girl Meets Guy Meets Glam" fashion. If you're thinking of shaking up your closet, here's how: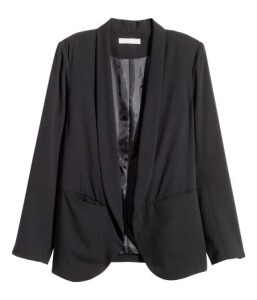 If you love a good blazer. Remember when we thought a big, stiff, boxy jacket could hide everything? It sure could — but it made us look bigger and boxier, too! Menswear-inspired blazers are back, but this time you can choose a leaner shape or a softer style, with no obvious shoulder padding.

To make sure we get the message, some jackets are even labeled "Boyfriend." They are available in stretch fabrics such as light crepes, wool and rayon blends, or in ponte and jersey knits. Look for updates with leather trim, shawl collars or zippered pockets. Good choices include Banana Republic Textured Knit Boyfriend Blazer, White House Black Market Drape Front Blazer or H&M Crepe Jacket.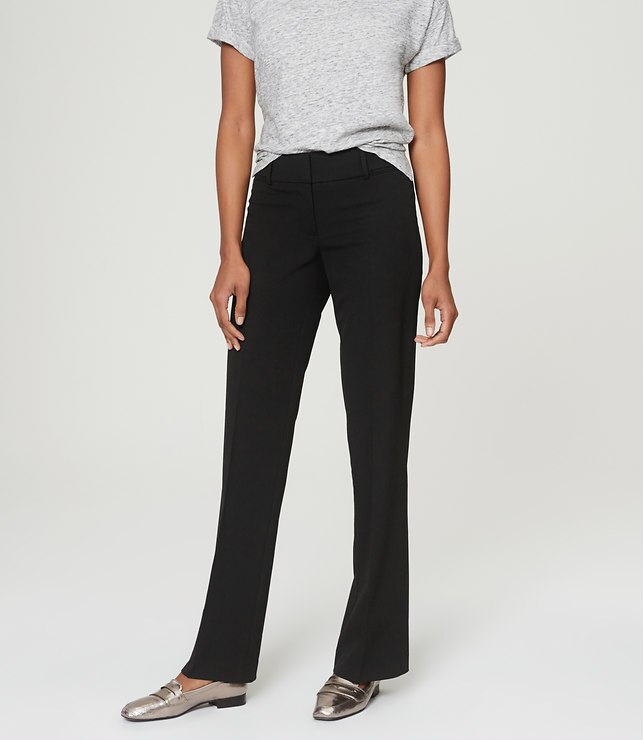 If you loathe your legs. Whether your calves make you cringe or you merely crave comfort, a pair of full-cut pants can be remarkably flattering. They're also so flexible they work with any shoe.

The secret? Soft fabrics that drape well, and no belly-bulking pleats. Culottes are the cropped option — they should cover the fullest part of your calves — or you can go full length and wider. Both styles should start out at your natural waist, lying trim and flat over your hips and abdomen, then subtly widen to flow over your thighs and legs to a flare at the hem. (Don't go too wide or you'll wind up back in boxy-baggy territory, a blast from our fashion past no one wants to repeat.) Try H&M Wide-Cut Pants, White House Black Market Soft Drape Wide Leg Pants or Zara Cropped Trousers.


If you think heels are history. Three "new" choices — loafers, lace-up oxfords and Chelsea booties — offer you more sole and substance than ballet flats. They team up stylishly with basic ankle pants, leggings or jeans. They also give you the perfect opportunity to go a little rock 'n' roll: Metallic leathers will spike your neutral wardrobe with a bite of color, and they complement everything. These work for me: Joe's Jeans Dahlia Chelsea Booties, Nine West Jonnie Kiltie Tassel Loafers, Love Moschino Oxford or Aerosoles Super Soft.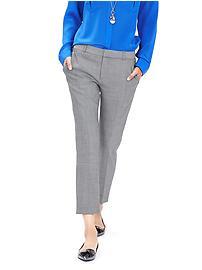 If you want to "give pants a chance." Don't break out the triple-strand pearls just yet: Though pantsuits are back in power, change is too.

To get the look and fit you want, custom-build your own twosome. Stores and sites such as Ann Taylor Loft, Banana Republic, Zara or White House Black Market provide plenty of mix-and-match options to do just that. The pants can be any length and width you want, while the jackets can be cropped, belted or booty-covering. These days I'm into combos such as these: Banana Republic Gray Lightweight Wool Boy Crop Pants and One-Button Blazer (shown above and below); Ann Taylor Loft Custom Stretch Trouser Pants in Julie Fit and Custom Stretch Blazer; and Zara Long Blazer and Loose Fit Trousers.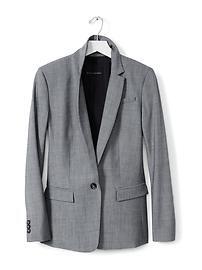 If you like to mix feminine and masculine. Make your mash-up personal; Stevie Nicks, Cher and Madonna all did! There are no rules. To add masculine accents to dresses or skirts, consider:

updated blazers
metallic loafers
bold, tortoise-shell specs
plaid or striped man-tailored shirts
a fedora or a broad-brimmed "prairie" hat


Or to "fem up" your new pants (and last year's boyfriend jeans), experiment with:

floaty bohemian blouses
embellished cardigans
long, layered necklaces
silk scarves
a defined "flirty eye" or a sassy red lipstick


For more beauty and style tips for women 50-plus, stay tuned for AARP's new digital magazine — coming this fall!

Photos: hm.com/us, anntaylorloft.com, zappos.com, bananarepublic.com (2)