How to Dress for a College Tour
Any high-school junior or senior about to accompany her or his mother on a college tour will feel understandably nervous about fitting in.

Not about how they'll fit in — they're going to be just fine — but how can they keep Mom invisible in the crowd while touring each campus? In other words, how do they put their best foot forward when a parent's feet are clad in purple Crocs?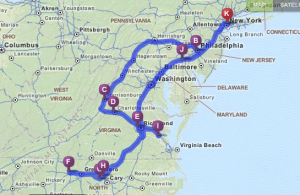 Having just survived (and actually enjoyed) a college tour of what felt like the entire Eastern Seaboard — 10 schools, 8 states, 10 days, detailed at right — allow me to introduce my "UVI" wardrobe. Every item I'm about to recommend is designed for:

1. Utility. You may have to walk more than five miles a day — twice that if you get ambitious and try to squeeze in two campus visits in a day.

2. Versatility. One tour my daughter and I took started in 63-degree sunshine and ended 90 minutes later in a 49-degree driving rain. Don't be "that mom" (there were plenty) in the thin sweater, open-toed sandals and no umbrella!

3. Invisibility. You may have done all the parenting and most of the financing, but this tour is not about you, Mom. Dress fashionably but not ostentatiously, concentrating on these five basics: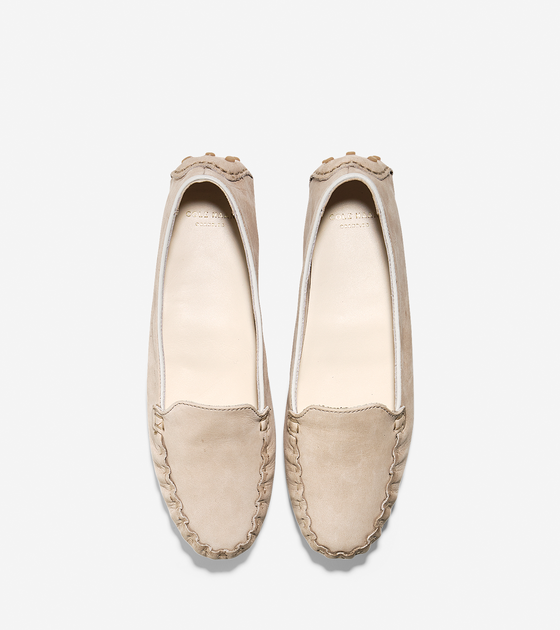 Comfy shoes. Steer clear of anything that screams "teen" — no Uggs or flip-flops. Leave the heels behind — they'll only slow you down — and don't be caught in running shoes unless a family marathon is a condition of admission. Better options include low-heeled black booties, which you can wear in all kinds of weather (and most temperatures lower than 75), or a pair of chic loafers such as Cole Haan Cary Venetian ($148, at right) or Ralph Lauren Camila Flat Driver Mocs (under $75). Lots of moms opt for über-trendy ballet flats, and they're fine: They look great when paired with ankle-length dark denim, black slacks or white jeans (wear panties that match your skin color).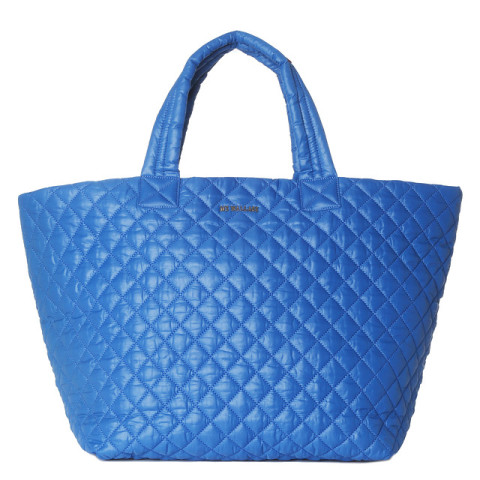 Shoulder bag. A lightweight carry-all is crucial to a successful campus visit. (You didn't really expect your kid to carry those extra clothing layers and college brochures, did you?) Pack a scarf, extra sweaters, umbrella, water and just-in-time healthy snack (almonds are my family's fave). At left is one of my favorites, from M Z Wallace ($215), in a featherlight quilted nylon that holds just about everything.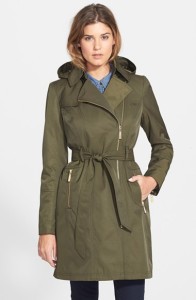 Jacket. Whether you're gazing at a cathedral spire or a college dorm, the ideal jacket for travel and touring is one that's water-resistant, easy to pack, neutral in color (black, navy, tan and olive are all smart choices) and roomy enough for layering. Attractively priced options include those from Vince Camuto (the one at right is under $200) or Target Merona Trench (under $50).

Lots of layers. These are key! If you travel through several climate zones, as I did, you're apt to experience wide-ranging temperatures, especially in the evening. I packed cotton tank tops (which I wear under almost everything), cotton and cashmere sweaters (so as not to overheat walking in and out of campus buildings) and a thin zip-up vest from Uniqlo ($49.90). The point is to maximize your options — easily done by taking along plenty of light, buildable layers.

Get discounts on airfare, car rentals, hotels and more with your AARP Member Advantages. »

A chic scarf.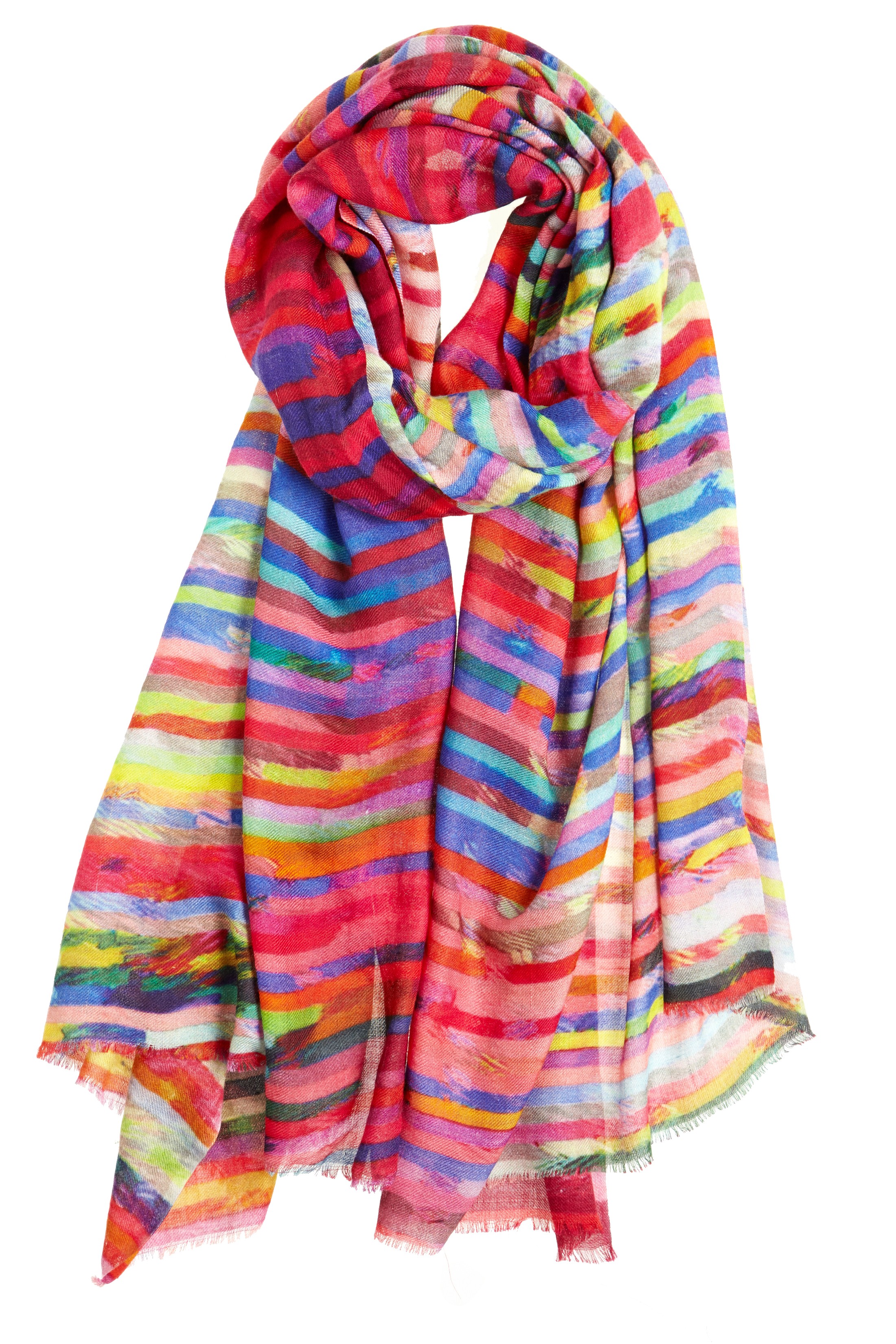 To add a pop of color (and additional warmth no matter what the season), I always pack a scarf in a cashmere-silk blend, like the one pictured at right from Calypso St. Barth. It's perfect for spring and even summer tours.

Confidential to fellow parents. Never express a preference for any particular school! Unless, of course, you want to guarantee that your student matriculates elsewhere.

For more tips on how to live your life with style, check out my Best of Everything After 50: The Experts' Guide to Style, Sex, Health, Money and More.

Photos: Mapquest; Cole Haan ; Keep; Calypso St. Barth; Nordstrom

A lso of Interest



See the AARP home page for deals, savings tips, trivia and more.