How to Get 'UnStuck' As You Face 50+
Many men and women 50 and older have spent decades being organized. We have been managing households, families, and lives. But, life after 50 is filled with all kinds of change - some planned, some not - that can make even the most organized of us feel like we're glued to the floor. When you add in all the stuff we've accumulated over the years we can feel as if we'll never get "unstuck" from where we are and move on.

Sign up for the AARP Health Newsletter

It's not as hard as you might think, according to best-selling author and organization expert Julie Morgenstern, whom I interviewed for my web series on the AARP YouTube Channel.



Morgenstern suggests we think of our lives in terms of three cycles.

In our 20s we go through a period of acquisition: property, people, experiences, marriage, children and other relationships.
In our 30s and 40s we organize and integrate everything we acquire.
In our 50s and beyond we need to step back and evaluate our acquisitions, focus on where we are now, and where we want to go. It's very easy to lose yourself, especially after 50 when there are so many potential changes looming; kids growing up and moving out, parents aging and possibly moving in, changes in jobs, retiring, and possibly downsizing.
We can confront these life events, seize the moment of transition, and push ourselves out of the clutter. Or we can get stuck in the mire.

Morgenstern, who wrote Shed Your Stuff, Change Your Life, has a straightforward process to objectively evaluate where we are in our lives, and decide where we want to be next.

Get discounts on health and wellness products and services with your AARP Member Advantages.

Start with acknowledging that change is happening. Our 50s can be rife with events that may affect how well we prepare for the rest of our lives. Understanding and managing the events like those mentioned above can make the difference between having rewarding and meaningful lives as we age, or not.

Visit my website bestofeverythingafter50.com; find my Facebook page or follow me on Twitter at @BGrufferman.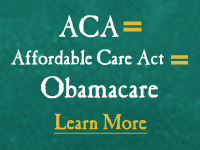 Also of Interest



See the AARP home page for deals, savings tips, trivia and more