How to Survive a Summer Wedding
An outdoor wedding - on a beach, in a garden - sounds tantalizing when we first RSVP. But then we recall the likely gate-crashers:

Steamy weather.

Sweat.

Hot flashes.

Hormonal bloat.

Relax and sip a glass of ice water with lemon, for we've devised a three-step survival plan: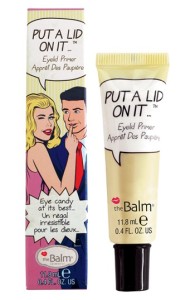 Panic-proof with primers. Like Spanx for your face, a primer smooths out flaws and holds your makeup in place, letting you say goodbye to those hot-mess days. Face primer follows moisturizer; eye primer goes on bare lids. Concentrate on areas that go shiny, flaky or creased, as well as those requiring extra coverage: nose-to-mouth expression lines, the T-zone, precancerous dry patches and brown spots. Add your usual liquid or cream foundation, but skip using powder; primer functions as both a basecoat and a topcoat.

>> Get travel discounts with your AARP Member Advantages.

Smeary liner? Smudgy shadow? Not a chance - eye primer cleanly defines deep-set, watery, pollen-prone, saggy or crepe-lidded peepers. Try, for example, any of these: CoverGirl & Olay Simply Ageless Serum Primer; Revlon Photo-Ready Perfecting Primer; NYX Eyeshadow Base (all three available at target.com); or The Balm "Put a Lid on It" Primer (nordstrom.com).

Have a "Plan B" for your hair. Predictable weather is the sworn enemy of outdoor weddings, making a sunny "day of" or "evening of" pure luck. Even a hint of humidity or a major hot flash can drench your scalp in perspiration, sending a smooth blowout AWOL. So don't wait for disaster to happen; instead, anticipate it with an intentional, disciplined 'do: a chic low ponytail or chignon at the nape, or an off-the-face tousled look (the latter option is especially smart for women with short, curly hair). To emit a more youthful vibe, top things off with a sliver of a hairband, or invest in a contemporary standby wig or hairpiece like those in the Hair2Wear Christie Brinkley Collection Special Edition (hair2wear.com).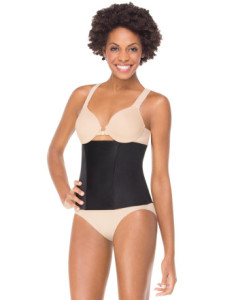 Goof-proof the dress. Heat + hormones + anxiety = perspiration stains down your spine and under your arms or breasts. To camouflage them, wear a black dress or one with a print pattern or heavy embellishment (think sequins or beading). To banish bloat, rock a corset - the new-again basic that's popping up everywhere. "Ordinary shapewear just doesn't have the 'sledgehammer hold' that women celebs over 50 want for special occasions," one L.A. stylist told me. "But corsets do." They start just under your usual bra and slip over your hips, flattening belly bulges, compressing jiggles and imparting an hourglass shape.

>> Sign up for the AARP Health Newsletter 

You'll feel 100 percent confident - and be able to permanently retire the phrase "I can't seem to zip this blankety-blank thing!" Try, for example, Spanx Boost-Yay! Comfy Corset (spanx.com), ShapeBand (hourglassangel.com) or Hanes Women's Waist Cincher T721 (target.com).

For more beauty and style tips for women age 50+, check out my Wardrobe Wakeup book.

Photo: nordstrom.com, spanx.com



Also of Interest



See the AARP home page for deals, savings tips, trivia and more