Is Angry Face Syndrome Sabotaging Your Looks?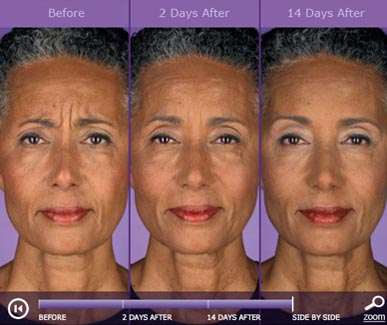 The fake PSA video "Bitchy Resting Face" has created a viral storm on YouTube. It lampoons the 11s - the twin vertical furrows between the brows - that give your face a constant hostile, worried look. The 11s get deeply etched with age but Botox inhibits them (and with FDA approval!) I used to get Botox from super-famous NYC dermatologist Dr. Frederic Brandt during my high visibility job as Beauty & Fashion Director of MORE magazine. My busy 24/7 work/dating/social life made looking youthful and upbeat a priority. Now that I work from home and have a laid back married life in the 'burbs, my Botox routine vanished. I cut bangs to compensate...but know what? I miss my Botox boost and my (hidden) 11s do too. Now although over 11 million women (and men) have gotten Botox (by Allergan, its genius maker), the procedure is either loved or pooh-poohed. I'm still a huge fan and here's why you might become one too: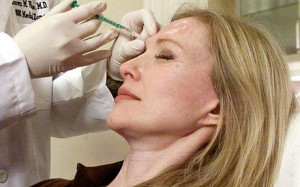 GOODBYE GRUMPY AND GROUCHY. If your mad and miserable expression is permanently fixed, even during romantic moments, vacations and shoe shopping, you've got a problem. But as Dr. Brandt says: "Nothing makes a woman look more pleasant and less intimidating than Botox for her 11s. It dispels a negative vibe from your face." Well sure, how can you project confidence and radiate a great attitude when you always look annoyed? Botox a.k.a. botulinum toxin is a protein. When injected into the muscles (not the wrinkles) causing your 11s, Botox blocks the motor impulses and de-activates them. And FYI: more mature celebrities and politicians than you think depend on Botox, though few go public and some even deny use.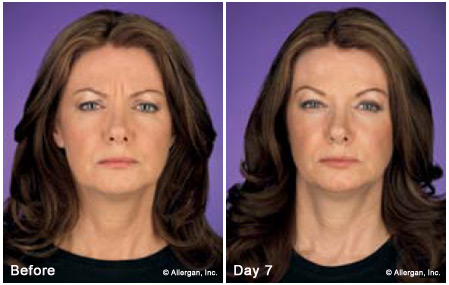 LOSE THE CRINKLE, KEEP THE MOBILITY. Dr. Brandt customizes his Botox treatments for each patient and turns down those who want too much Botox too often. After all, a super-taut forehead atop a saggy lower face can look weird. Dr. Brandt says the trick is smoothing the 11s but maintaining facial mobility for a realistic look. Clearly this is not a cookie-cutter procedure. Forget Botox parties, spas, salons, gyms, cruises and hotels that boast Botox on the menu of services. Accurate dosages and precise positioning of the toxin is essential. Choose a board-certified dermatologist or plastic surgeon who specializes in aesthetic cosmetic dermatology and surgical dermatology and does thousands of Botox procedures. Get referrals and check the doctor's site for before and afters, credentials and affiliations. The American Board of Medical Specialties provides board verification if you're unsure.

BOTOX BASICS. Tell your doctor if you take blood thinners, muscle relaxers, Advil or ibuprofen when you book your appointment. Arrive early, since your doctor should apply a topical numbing cream 15 to 30 minutes prior to the injection, which feels like a series of brief stings. Usually, there's no bruising or swelling. Results take five days to ten days to develop fully and last three to six months. Cost varies but expect to pay anywhere from $370 to $500 (or more in NYC and LA!) per syringe.

Botox is a genuine mood booster because when you look relaxed, you feel good...and unlike chocolate, no calories!

For more beauty & style tips for women 50 + check my book The Wardrobe Wakeup, Your Guide to Looking Fabulous at any Age by Lois Joy Johnson ($18.08, amazon.com).

Photo credits: Triple photo of Pamela, Woman getting Botox, Before & After of Dierdre 



Also of Interest

Join AARP: Savings, resources and news for your well-being


See the AARP home page for deals, savings tips, trivia and more