Look Like a Star for the Holidays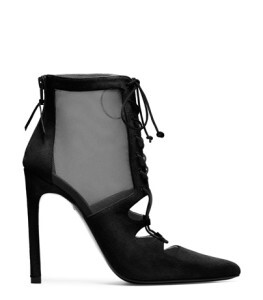 Here's a ratio that prevails at far too many holiday parties: 99 percent vanity, 1 percent fun.

Well, what did I expect? 'Tis the season for obsessing about extra pounds, flab, wrinkles, brown spots, dingy teeth and thinning hair — not only mine but those of the people I hold dear (or simply happen to be near).

My voyeuristic proclivities, fanned by 30-plus years as a beauty editor, turn every kiss and hug into a chance to surreptitiously look and feel. So pile on the Spanx, the self-tanner and the salon blowouts — you can't fool me! On the other hand, if you want to make it through the festivities, here's how to do it like a pro.

Stage an entrance. Come late (fashionably, of course) but not last. To get your sociability endorphins pumping, take a brisk walk around the block first, with your favorite empowering singer providing the soundtrack. Five minutes of Beyoncé or Aretha — combined with a pair of alpha-female heels or dressed-up booties — can conquer even the worst party jitters.

How would you put $10,000 to work? Sharpen your job skills and enter for a chance to win the big prize! Ends 1/31/16. No purchase necessary. See official rules »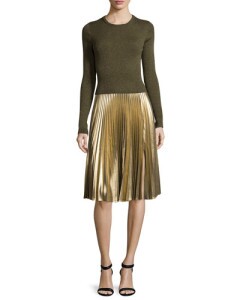 Stand out. Forget about fitting in. Instead, aim to be conspicuous in gold, silver or sequins. Whether it's a sparkly sweater, a metallic dress, a few extra highlights, a stack of jangly bracelets on your wrist or a luminizer on your cheekbones, a little extra radiance can ramp up your visibility like a spotlight. Your image will pop in group pictures.

Stay camera-ready. Your mug is going to be all over Instagram and Facebook by midnight, so why take chances with your makeup? Blend on full-coverage foundation. (Beware, however, of those containing mica or titanium dioxide, both of which turn ghastly white on film.) Shape big eyes with liner and smoky shadow. Keep smiling as you talk. Listen intently — or at least appear to, as you've seen those TV anchors do.

Seize control. Continuing our "leave nothing to chance" theme, a full-length black bodysuit with compression and a built-in bra won't betray any back fat, waistband bulges or rolls. (It also looks sexy as you don or doff your party duds. ) To keep known "full-body huggers" or "social squeezers" at bay, simply extend one arm, palm up, and loudly lament, "Love you, but I've got a cold!" Armament options include Spanx Boostie-Yay! Bodysuit, Bali Lace 'n' Smooth Firm Control Bodysuit or Miraclesuit Sexy Sheer Extra Firm Control Bodysuit.


Do the "celeb cling." Try this trick to streamline your public profile: Turn one shoulder toward your audience (or the camera lens) and sling an arm around the shoulders of the person next to you; now bend your forward leg in at a sharp angle, as though you're trying not to pee. The resulting combo of closeness and stance — I call it a "celebritangle" — will shave off five pounds, I guarantee it!

Get discounts on hotels, airfare, car rentals and more — AARP Member Advantages. »

That's my brother, Stevie, at right, gamely serving as my hitching post. But what if there's no such willing victim available to drape yourself around? In that case simply cross your legs and place one hand low on your hip; it works!

Speak up. That tight circle of talkers is taking an eternity to let you in, so pick the quietest link and introduce yourself. Add your opinion to a group conversation, even if it means interrupting like a politician. Enjoy the novelty of strangers. Approach someone you never would. And seek out any shy types — hey, that makes two of you! — clearly lost in the holiday crowd.

More beauty and style tips for women 50 and up are on their way by sleigh — well, by tablet, actually — in AARP's new Beauty & Style digital magazine, coming in December!

Photos: stuartweitzman.com; skincancer.org; Robert Kadanoff

Also of Interest

See the AARP home page for deals, savings tips, trivia and more.