Makeup Secrets From Bobbi Brown
By Lois Joy Johnson , September 02, 2015 04:25 PM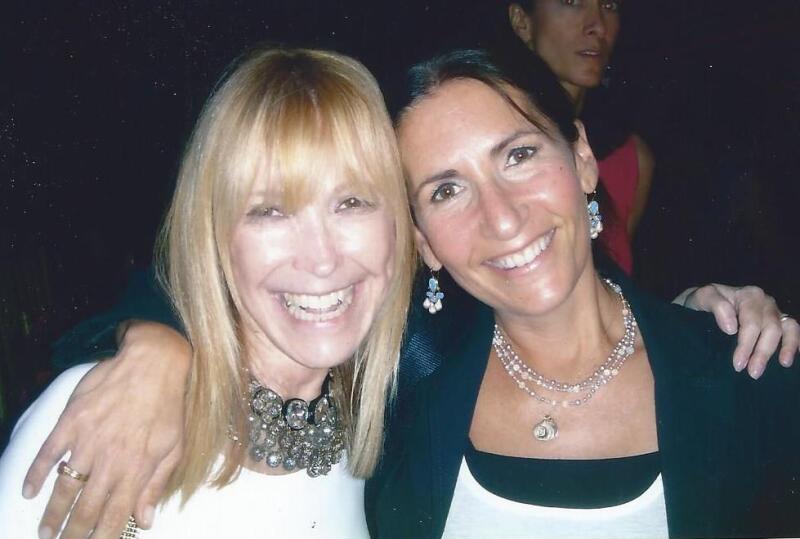 Makeup artist Bobbi Brown, 58, has served as chief creative officer of her eponymous beauty brand since the 1990s, but success hasn't changed her one bit. The dynamo who launched the "natural makeup" trend with 10 lipsticks in 1991 is still practical, down-to-earth and constantly tweaking her basic philosophy.
If it sometimes seems like I've been following Brown's makeup advice for more than a decade now, it's only because, well, I have! So when I got the chance to work with Brown on a photo shoot last week, I asked her to pass along some tips for women age 50-plus. She came up with nine.
Successful makeup starts with good skin care. "I wear sunscreen every day," Brown says, "and I stick to a daily regimen of cleansing, exfoliating and moisturizing to keep my complexion smooth and fresh, with lines plumped. If my skin is looking dull, I'll layer my Extra Face Oil — a mix of sesame, sweet almond, jojoba and olive oils, and vitamin E — under my moisturizer, then pat some on the apples of my cheeks, even over makeup, for a healthy glow. A cleansing oil at night dissolves makeup gently, leaving your face supple and nourished."
Get discounts on hotels, airfare, car rentals and more — AARP Member Advantages. »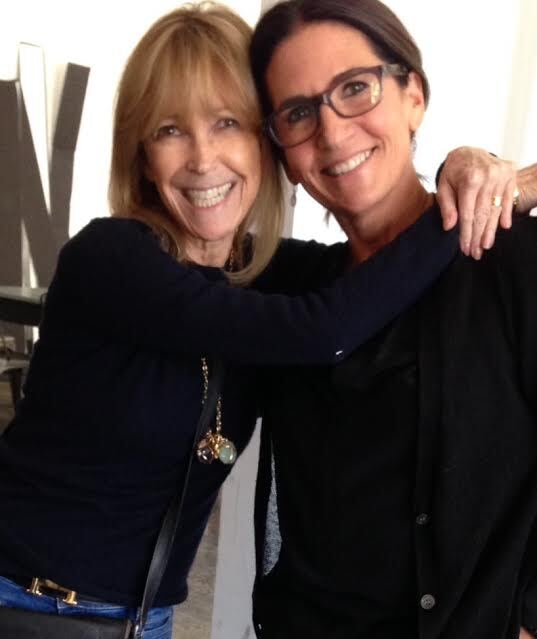 Natural does not mean invisible. "I think some women tend to be too subtle with their makeup," Brown observes. "The idea is to enhance what you have, not pretend you're wearing no makeup at all. If you use the right colors for your skin tone — and application techniques that restore definition — you'll never look overdone."
Match face makeup to skin tone. No matter what you choose for a foundation — whether it's a tinted moisturizer, a BB cream (beauty balm), a tinted balm, a stick, a serum or a liquid — Brown says it should provide a seamless, "skin-identical" match. "Swatch a few shades on the side of your face," she suggests. "The color that disappears is the one you want. Double-check at the forehead (where skin is sometimes darker) to be sure. If your body skin tone is deeper than your face — a frequent result of sun exposure — add a little bronzing powder to your makeup to compensate for the difference."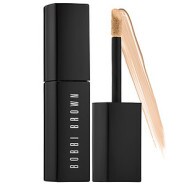 Concealer changes everything. Brown calls it a Secret of the Universe: "Prep your under-eye with eye cream, then apply a peachy or bisque-like pink shade of corrector to neutralize dark circles." (The woman sounds partial to the Intensive Skin Serum Concealer shown at right, for some reason.) Then, directly over the corrector, "layer a concealer that is one shade lighter than your facial skin tone."
Double-line your eyes. "For a crisp liner that stays put," Brown says, "apply dark-powder shadow along the lash line with a slightly dampened liner brush. (Moistening the brush prevents powder fallout on your cheeks.) Then, using a complementary shade of gel liner, reline your eyes right over the shadow line." For a softer, more diffuse look, Brown suggests starting with the gel liner, then applying the dark shadow over that line before it sets.
Beef up those brows. For a natural look, Brown recommends that women "fill gaps and extend overplucked brows with a combo of brow pencil (applied in short hairlike strokes) and powder shadow. This single maneuver makes a huge difference in emphasizing the eyes."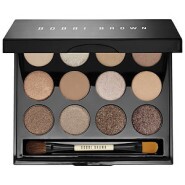 Benefit from shimmer shadow. Sparkly shadows may be trendy these days, Brown notes, "but they can really brighten tired eyes and update your entire makeup look. Just remember to stick to neutral shades."
Bronzer and blush add a healthy look. "Sweep bronzer on your cheeks, forehead and neck," Brown counsels. "Then, for a pop of brightening color, follow that with a bright blush on the apples of your cheeks."
Nude lips are pips. Want to look polished but never overdone? Bobbi Brown proposes using a shade that matches the natural coloring of your lips, or perhaps one to two shades deeper. First, she suggests, "Line and fill in your lips with a pencil that's the same shade as your lips or your lipstick. Next, apply lipstick. Finally, for the longest-lasting color, apply pencil again as a topcoat."
For more beauty and style tips for women 50-plus, watch this space for some exciting news about my autumn project with AARP!
Photos: Robert Kadanoff; Lois Joy Johnson; sephora.com
Also of Interest

See the AARP home page for deals, savings tips, trivia and more.