Midlife Crisis Beauty Boosters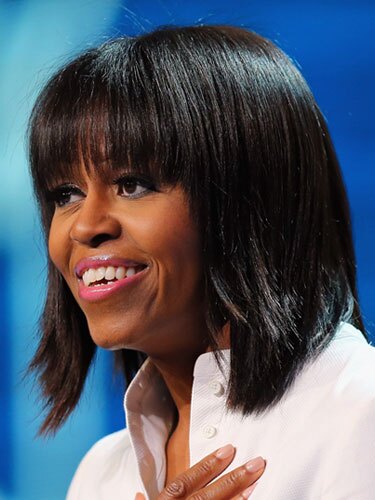 Good move Michelle O! Instead of buying a sports car or bungee-jumping at birthday 49, you freaked out and cut statement bangs. Well, it is a cheap, risk-free alternative. Bangs are the secret of the universe. Here's why: they divert attention away from a saggy jaw or stringy neck, they hide skimpy, over-plucked brows, they cover forehead frown lines and make us look happy, they disguise a thinning hairline, they dress up your face when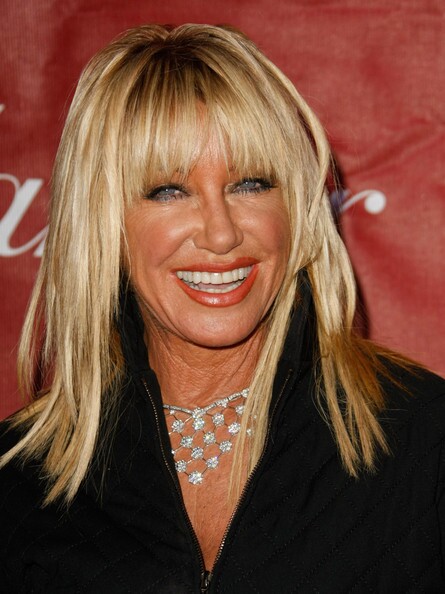 you pull back your hair and add symmetry to your looks (yes, one side always ages saggier, more wrinkled, more sun-damaged than the other unfortunately) and they are sexy and youthful. Smart, like-minded celebs Goldie Hawn, 67 and Suzanne Somers, 66 have made bangs a lifetime signature. Whether you chop or not, here are three more beauty band-aids:
BUY A KICK-ASS LIPSTICK.
Gwyneth Paltrow is only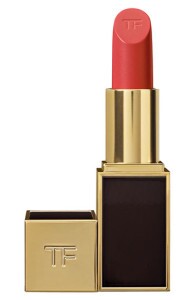 40 but she nailed it saying "beauty to me is about being comfortable in your own skin. That and a kick-ass lipstick." So grab your smart-phone or laptop and buy a brilliant, (on-trend this spring) killer lipstick this minute. Shade names and makeup swatches are often misleading online so check customer reviews for suggestions. Sites like saksfifthavenue.com and nordstrom.com offer feedback by age from the pickiest shoppers on Earth (us!) by age, skin type and skin tone so you can't go wrong. Macys.com, sephora.com and cvs.com also sort reviews by performance ratings and buyer age --both satisfied and disgruntled. Trust your girlfriends to tell the truth here --not a sales associate who works on commission or a makeup artist representing a brand. Peer faves included Tom Ford Private Blend Lipstick in Cherry Lush and True Coral ($48, each at nordstrom.com), Estee Lauder Vivid Shine Pure Color Lipstick in Forbidden Apple ($25, nordstrom.com) Maybelline Color Sensational Lipstick in Verry Cherry ($8.79, cvs.com).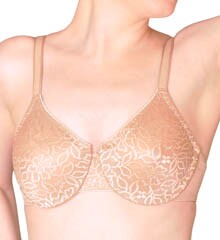 GET LIFTED IN A NEW BRA. Nothing makes you feel better about your body at 50 than an amazing bra that hikes your "girls" up and prevents back bulge. It deals with sag, weight gain, and muscle gain (if you workout with weights, your back gets broader!), hormonal bloat and underarm flab. Buy a full-coverage bra with pre-shaped, molded or contour cups and a wide band in your current and true bra size (not the size you've been wearing since college). I'm betting you need to go up a cup size, down in band size but get a pro-bra fitter to make the call. Try: Bali Comfort Indulgence Back Smoothing Bra ($38, barenecessities.com) and Le Mystere Slim Profile Minimizer Bra 7521 ($68, herroom.com) and Chantelle C Magnifique Molded Minimizer Underwire Bra 1891 ($68, herroom.com). Your tee shirts and dresses will thank you.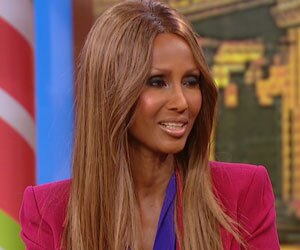 UPDATE YOUR HAIR COLOR. Any big change in skin tone will affect your hair color. If you develop rosacea, more brown spots, darker under-eye circles, stop or start using self-tanner, get laser treatments or use Retin-A, this is you! You may need to go brighter, softer, lighter or just add highlights (and even those with grey or white hair benefit from a glaze or a few highlights) to compensate. Color guru and creative director Brad Johns of the Saks Fifth Avenue Salon & Spa in NYC says "when a client starts piling on blush or wearing more face makeup than usual, it's a tip-off her color needs adjusting." Even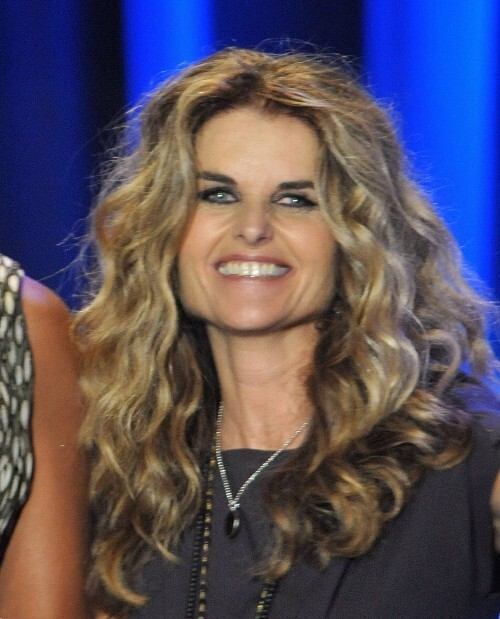 long-time brunettes like Iman, 57 and Maria Shriver, 57 took the hint and went blonder.
And since you don't have the Secret Service to worry about ...get that sports car, too!
Photo credits:
Michelle Obama: www.twylah.com
Suzanne Somers: www.celebritex.com
Tom Ford True Coral Lipstick: nordstrom.com
Le Mystere bra: herroom.com
Iman: iamgorge.com
Maria Shriver: style.lifegoesstrong.com