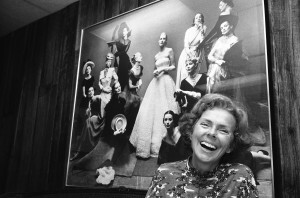 I was at my desk at Ladies' Home Journal one spring morning in 1996 when the phone rang.
"It's Eileen Ford," said a cultured voice. "I'd like to take you to lunch."
At first I thought it was my office assistant, playing a practical joke. Why would the godmother of the supermodel (who died July 9 at 92) be calling me?
As a young editorial assistant, I had done photo shoots with some of Ford's top discoveries - Cheryl Tiegs, Lauren Hutton, Christie Brinkley - but I had never met the woman who almost single-handedly transformed the modeling industry into something both legitimate and lucrative. By 1996, however, I was the beauty and fashion director of a top women's magazine, and we were on the verge of launching a new publication - MORE magazine - aimed at women 40 and up. Could that be why Ms. Ford wanted to see me?
>> Sign up for the AARP Health Newsletter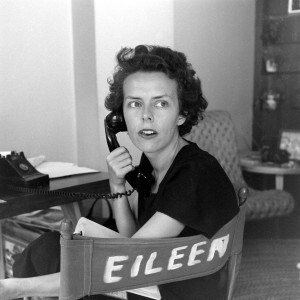 Remember, girlfriends, this was back in the Dark Ages when no normal woman admitted to being 40, let alone 50! So I was curious - and nervous - about the prospect of lunching with the legendary queen bee of beauty. (Which didn't stop me from talking about it - OK, bragging about it - for days beforehand.)
Lunch was at the Four Seasons on East 52nd Street - major power-broker territory. The 74-year-old Ford showed up glowing with energy; tanned and toting a chic handbag, she looked slim and trim in a pink tweed suit I'd swear was Chanel. We introduced ourselves, bonded over the discovery we were both Long Island girls, then ordered. (Ford's choice of entree - a baloney sandwich on rye - was not on the Four Seasons menu, trust me.)
"What makes a great model?" I asked Ford.
"It's an undefinable factor, like a special chromosome," said the talent titan famous for spotting supermodel Vendela in a Stockholm restaurant. "I can't describe it. I just know it when I see it."
Then, kicking off her heels under the table, Ford revealed her agenda: "How do you think advertisers will respond to a magazine that celebrates older women?"
I was used to that query by now, so I was ready with a response: "Hopefully, they'll realize we're the ones who have all the money!"
>> Get travel discounts with your AARP Member Advantages.
Once MORE was launched and thriving, I wound up featuring many a Ford model in its pages: Beverly Johnson, Brooke Shields, even Twiggy. Their longevity in the business is a testament to Ford's eye - and foresight.
Back at that lunch table, meanwhile, she was not quite finished flouting convention: When we got around to coffee, Ford pulled a bag of Famous Amos chocolate-chip cookies out of that designer bag and asked me if I'd like a couple for dessert. The mother of all supermodels was really just one of the girls.
I never saw Eileen Ford again, but I'll never forget how she exuded youth without trying to look young. In a world of wannabe beauties - pumped, plumped and primped, filled, whittled and chiseled - Eileen Ford was the real deal.
Photos: Marty Lederhandler/AP Photo; Time & Life Pictures/Getty Images
Also of Interest

See the AARP home page for deals, savings tips, trivia and more