Newly Divorced? Get Gutsy and Gorgeous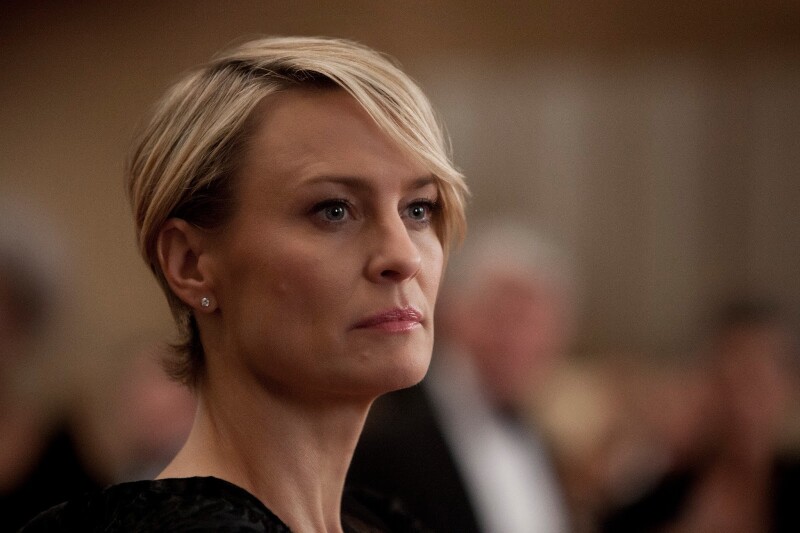 Bouncing back from a relationship split looking better, happier and more confident is the ultimate revenge. Just ask Tipper Gore, Susan Sarandon, Maria Shriver and Robin Wright. All have never looked sexier and more self-assured. As more longtime marriages and boomer relationships, high profile or not, end, "grey" divorcee may be the sociological trend of the decade with women initiating the quit despite looming concerns over retirement and social security benefits, alimony and other financial issues. The prospect of going solo and perhaps dating again can be intriguing and terrifying. We may be loaded with brains, experience, personality, energy and attitude but everyone feels lousy at first and worries about their looks. Here are 5 starters to getting gutsy and gorgeous again:
DO-OVER YOUR EYES. Seriously, your eyes are the first to show stress and the last to let it go. Saggy, droopy tired eyes are no help if you plan on dating, job hunting, or continuing to work another decade or two. Top NYC cosmetic surgeon Dr. Daniel Baker says, "Upper lid surgery holds up anywhere from 15 to 20 years and is one of the most effective de-aging procedures you can do." No thanks to surgery? Here's Plan B: Learn to define, contour, open and lift your eyes with makeup. Book a counter-side lesson with a department store makeup artist (choose your favorite brand). Or you can DIY with help from a variety of makeup books available including my own, The Makeup Wakeup by Lois Joy Johnson and Sandy Linter ($15.79,amazon.com.)
TONE UP WITH BODYSUITS. Forget the Master Cleanse and spinning, for now. You've got enough to deal with. Let one piece control shapers with built-in bras lift, firm, slurp up flab and tighten your torso under jeans and t-shirts or work clothes. Try: Flexees by Maidenform Comfort Devotion Firm Control Shaping Bodysuit ($62, barenecessities.com) and Miraclesuit Extra Firm Control Sexy Sheer Bodysuit( $62, barenecessities.com)
FAKE A HAPPY GLOW. Secret lover? Nope, just a gradual self-tanner and bronzing powder.They brighten dull, sallow, ashy, pasty, blotchy skin with a sneaking-off-to- St. Barts glow. Choose bronzers in pink/bronze/golden combos that make every skin tone look fresher, warmer, sunnier in a believable way. Skip one-shade compacts or mixtures of browns. Buy now while they're still around since these tend to be limited edition seasonal items. Try: Topshop Bronzer ($25, nordstrom.com) and Sonia Kashuk Chic Lumiosity Bronzer/Blush Duo ($12.99, target.com).
CHANGE YOUR SCENT. Your sense of smell provides super-strong flashbacks and who needs that? Three new eau de parfums - all mysterious florals - mesh woods, flowers and fruits in unexpected blends. Your closet and clothes will smell like a new you and you'll get compliments from total strangers. Try: Estee Lauder Modern Muse ($58 for 1 oz, esteelauder.com) , Elizabeth Arden Untold ($59 for 1.7oz, elizabetharden.com) and Calvin Klein Downtown ($65, spehora.com). Mist warm body zones like your nape, wrists, between your breasts, behind your knees and your stomach where body heat will activate it for hours.
TAKE IT OUT ON YOUR NAILS. I know you're tempted to go wild shopping online or make dramatic hair changes but manicures and pedicures are a safer playground now. Metallics and mirror-finish glossies in neutral silvers and golds or greys, the new "nudes" will lift you out of the same old routine. Add a glitter topcoat to hide chips or just to put a smile on your face. Try : Essie Mirror Metallics No Place Like Chrome or Greys ($8 each, nordstrom.com), Deborah Lippmann Fake It Til You Make It and Glitter and Be Gay ($17 each, nordstrom.com).
So, ramp up the va-va-vroom. Being single over 50 never looked so good.
For more beauty and style tips for women 50 + check out my book other The Wardrobe Wakeup, Your Guide to Looking Fabulous at Any Age ($15.79,amazon.com)
Photo by Alex Withrow
Also of Interest

See the AARP home page for deals, savings tips, trivia and more