Spot On: Learning to Live With Age Spots
If wrinkles are welcome houseguests, adding dimension to my dimply smile, then brown spots and red splotches are uninvited couch potatoes, lounging on my cheeks and forehead.
I've tried various eviction methods on these unwanted guests — laser removal, IPL (intense pulsed light) treatments, hydroquinone serums — but they show little inclination to vamoose.
Though daily applications of sunscreen and retinol cream have lightened the color of the blemishes (which some insist on calling "age spots"), my dermatologists inform me these interlopers are here to stay. (Thanks largely, they add, to my decades of youthful tanning.)
Recently, some skin specialists have been urging me to try a new treatment, the "Fraxel dual skin-resurfacing laser." No thank you! I prefer to think of myself as a deliciously dotty Dalmatian (a luscious leopard?). If extra help is required — and believe me, it is! — I plan to shun surgical treatments and stick to makeup.
Does that describe you, too? If so, try one of my one-stop full-coverage foundations:
Get an exact color match. Do-it-yourself alchemy — by which I mean fooling around with messy layers of sheer liquids, concealers and powders — is so 2014. For a skin-like look and extra camouflage ( even during a heat wave!), all you need is a single product: a creamy full-coverage foundation.
The biggest challenge is finding the right color: a shade that duplicates your skin tone and seamlessly blends into your neck, chest and any exposed skin such as arms, décolletage or legs. "If in doubt," says makeup guru (and my book coauthor) Sandy Linter, "go a shade warmer or richer, not lighter. It looks more youthful."
You may have to splurge to find a brand with multiple options for your particular skin tone; fortunately, there are many to choose from, including Laura Mercier Silk Crème Moisturizing Photo Edition Foundation, Clé de Peau Beauté Silky Cream Foundation, Clinique Beyond Perfecting Foundation + Concealer and Tarte Amazonian Clay 12-Hour Full-Coverage Foundation.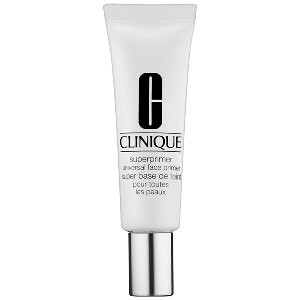 Start with a primer. Some "spotty" areas are rough or bumpy. I blend a little moisturizing primer — even over my usual serum and moisturizer — for extra glide on these. (If you want to give makeup extra staying power, you can experiment with applying said primer all over.) Options include Maybelline New York Master Prime by Face Studio or Clinique Superprimer Universal Face Primer.
A little goes a long way. Be stingy when applying these foundations; they're more concentrated than old-style, long-wearing makeups. In my experience, ingredients that provide "slip" — chiefly silicones and humectants — combine with the warmth from my skin to ease blending, so I use my fingers to apply.
A concealer brush is handy for on-target accuracy of extra spot coverage: Double- or triple-dip, using the brush to add thin layers where needed to neutralize and cover discolorations. Then tap the edges with your fingertips to feather them into your skin. Try, perhaps, the Revlon Concealer Brush or Cover FX Concealer Brush.
Get discounts on hotels, airfare, car rentals and more — AARP Member Advantages. »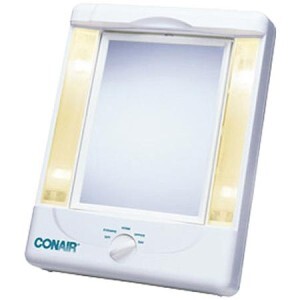 Wait for it. The velvety finish may seem opaque — or even too much — at first, so give the makeup five minutes or so to "settle." Once it sets to a semi-matte or satin finish, a subtle radiance will emerge — no shine, no dewiness, no retouching, no powder. These formulas are lightweight and breathable, but tough. And, like a pair of nude Spanx, they work all day or evening. Always apply and check your makeup near a window in natural light; if one is not available, use a magnifying mirror with light settings.
Use a makeup remover. Designed to last through extremes of temperature and humidity (otherwise known as sweating and hot flashes), a thorough, oil-based makeup remover is essential to break down residue. Afterward, cleanse your face and apply p.m. treatment.
P.S. Be a wise woman: Always get a skin-cancer checkup at the start of each summer.
For more beauty and style tips for women 50-plus, take a look inside Sandy Linter's and my Makeup Wakeup: Revitalizing Your Look at Any Age.

Photos: sephora.com(2), walmart.com
Also of Interest

See the AARP home page for deals, savings tips, trivia and more