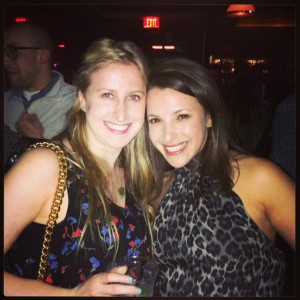 My daughters, Alexandra and Jennifer (right) , sure hit the gene jackpot: As heirs to my beauty and fashion sense, my steely self-confidence, my quick wit and collection of Chanel bags, these are two lucky babes, let me tell you.

Along with those desirable traits, though, I worry that I've passed along some questionable ones: We share an addiction to eye makeup, over-the-top bling and I-could-smell-you-coming-a-mile-away perfumes. Look up "subtle" in the dictionary and there's not a Johnson family photo in sight.

But with Mother's Day approaching on May 10 — OMG, only 10 shopping days left! — that's perfectly all right. I look on this "holiday" as a chance for all of us to reinvent our mood and attitude with a fresh summer fragrance. So share the options below with the giftors in your life — husband, boyfriend, girlfriend, kids, chums, whoevers — before they have a chance to start shopping for you!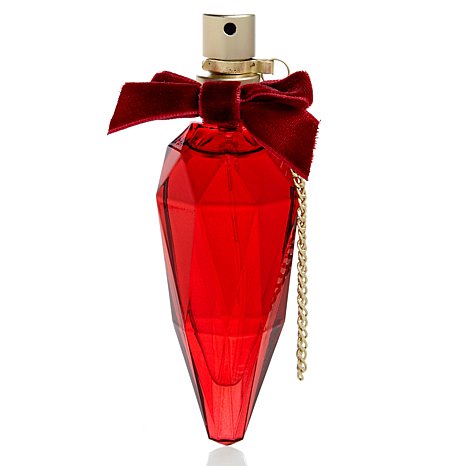 For the "Dating Again and Loving It" Mom: When not auditioning possible partners on one dating site or another, she's checking out old boyfriends on Facebook or booking her next spa treatment. Variety is the spice of her life right now, so look for that in a fragrance whose exotic scents hint at cinnamon, ginger, pepper, incense — even coffee and tea! Your "shoptions" here include Yves Saint Laurent Black Opium, Dita Von Teese Rouge or Diptyque Florabellio Eau de Toilette.

For the Fitness-Freak Mom: Ask her, "Who are you wearing?" and she's apt to answer, "Lululemon, Nike and Fitbit!" With summer beach appearances looming, she's nibbling goji berries and greens while secretly yearning for dark chocolate, artisanal ice cream and gourmet popcorn. For this mother, a dessert-like scent with notes of cocoa, almond, praline, caramel or hazelnuts might make a delish but fat-free stand-in. Help her crave and behave with Laura Mercier Crème de Pistache Eau Gourmande, Chocolate Mat Eau de Parfum or Angel Eau Sucrée.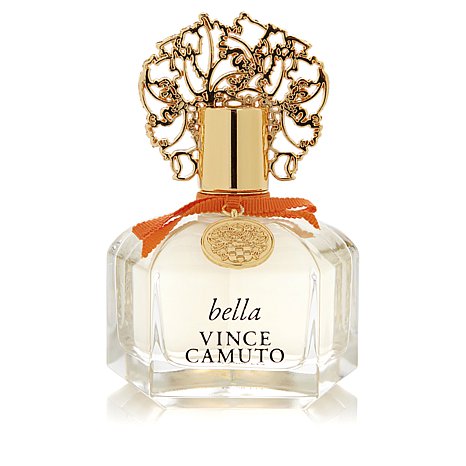 For the BFF Mom: She cadges her daughter's iPod, jeans and nail polish without asking permission — and the "courtesy" is often returned in kind. The two of them sport identical star tattoos on their ankles, nurse dual crushes on Eddie Redmayne and binge on Netflix together. A citrus floral combo with notes of blood orange, tangerine or grapefruit will give the pair of them a hip, feminine aura no matter what generation they occupy. Suitable for mother-daughter sharing — possibly even bonding? — are Bella Vince Camuto, Philosophy Sea of Love or Hermes Paris Eau de Pamplemousse Rose.

Get travel discounts — AARP Member Advantages. »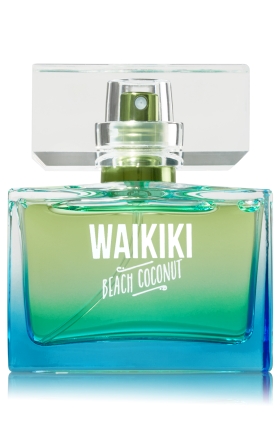 For the Multitasking Mom: Verging perilously close to Momzilla status, this other mother uses her iPad to shop for groceries during business meetings, texts clients from the multiplex and Skypes the kids from her desk at lunch. To stay balanced and de-stress, what she needs is a spritz of sea salt, sun-bleached woods, amber and coconut. That could be just the thing to give her a scent-sual meditation break from work, her tiny cube or generalized office craziness. Send her to the Zen zone with Bath & Body Works Waikiki Beach Coconut Perfume, Estée Lauder Bronze Goddess Eau Fraîche Skinscent or The Body Shop Coconut Eau de Toilette.

For the Way-Back Mom: Flea markets, consignment shops, vintage tunes and other nattering nabobs of nostalgia are all relaxation buttons for this type. So if the muvva on your shopping list wears flared jeans, plays Donovan or Janis Joplin tapes while driving or revels in the revival of hippie fashions, do a "decade drop" on her head by picking up a patchouli scent tweaked for 2015; all of the following contain unexpected citrus, iris, smoky or woodsy notes: Lancôme La Vie Est Belle, Le Labo Patchouli 24 Liquid Balm, or Jo Malone Amber & Patchouli Cologne.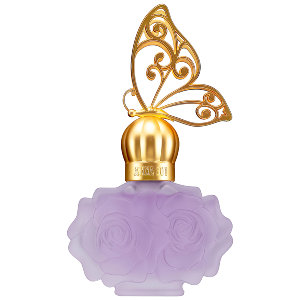 The Larger-Than-Life Mom: She likes to make a statement. A big, bold statement, whether it takes the form of oversize cat's-eye sunglasses, a large leopard-print bag or super-sized chunky necklaces. Orange isn't the new black in her book, because it never went out of style. She adores industrial-strength perfumes that linger in elevators and cling to her clothes as tenaciously as that kitten on the "Hang in there, baby!" poster in her kitchen. Help her live large by introducing her to these fellow divas, all based on citrus or berry scents: Diana Vreeland Smashingly Brilliant, Anna Sui La Vie de Bohème or Versace Eros Pour Femme.

For additional perfume shoptions, check out my Makeup Wakeup: Revitalizing Your Look at Any Age.

Photos: Lois Joy Johnson; hsn.com (2); bathandbodyworks.com; sephora.com

Also of Interest



See the AARP home page for deals, savings tips, trivia and more