The Sun-Protection Mistake We're Still Making
Here's a scary new fact to get you in gear: More than 10 percent of skin cancers occur on the eyelids. According to the Skin Cancer Foundation, these tumors can grow deep beneath the skin (think icebergs waiting to surface) and increase the rapid growth of other skin cancers on your face.

By now, of course, you know that wearing a broad-spectrum SPF 30+ sunscreen every day (regardless of weather or location) is a must. ("SPF" stands for "sun-protection factor," in case you were wondering.) But the one facial area that most often escapes the application of solar protection is the eyes. Consider these three ways to fight back against Old Sol: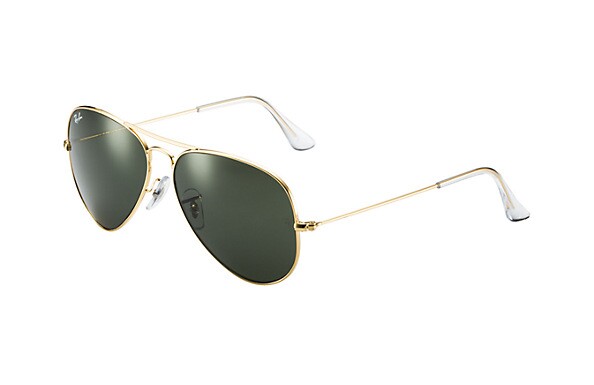 Wear sunglasses. If you think knockoff designer shades are doing you any favors, forget it. Only lenses with adequate UVA/UVB protection help prevent cataracts and basal-cell or squamous-cell eye cancer. Whether you're shopping online or in a bricks-and-mortar store, look for lenses that offer 99 to 100 percent ultraviolet ray protection. (Even some expensive "sunnies" don't provide adequate protection, so be skeptical.) Ray-Ban Aviator Classics - the timeless classics with the green polarized lenses - provide effective shielding from the sun and seem to suit everyone (ray-ban.com).

>> Get travel discounts with your AARP Member Advantages.

Splurge on eye sunscreen. Drugstore sunscreen with a broad-spectrum SPF 30+ is great for your face and body - but your eyes? Not so much. If you've ever rubbed or sweated face sunscreen into your peepers, you won't soon forget the burning, stinging sensation that resulted. To get eyelid protection (aside from the sunglasses above), you'll need to spend a bit more. Specialized sunscreens that work for mature eyes include these:

* SkinCeuticals Physical Eye UV Defense (skinceuticals.com). This is a titanium dioxide, zinc-oxide cream designed for the eyelids and the entire eye area.

* Peter Thomas Roth CC Correcting Concealer Broad Spectrum Sunscreen SPF 30 (sephora.com). This dual concealer and brightener targets the inner corners of your eyes and the area just beneath the eyes. It also works as a makeup primer, allowing you to do your smoky-eye bit. After all, for flirty summer activities - meeting an online date outdoors, for example, or going to a garden or seaside wedding - you'll want to make plenty of eye contact. You can touch up your eyelids (and that crucial under-eye area) later on using a sheer mineral-powder eye brightener with a sponge-tip applicator; one such is Colorscience Sunforgettable Mineral Powder Eyescreen Broad Spectrum SPF 30 (dermstore.com).

>> Sign up for the AARP Health Newsletter 

Choose heatproof eye makeup. Makeup alone won't protect your eyes from UV rays, but the right makeup can prevent a smeary, smudgy mess. After your sunscreen, add a water-resistant cream shadow and/or pencil to define and contour, plus a waterproof mascara. Try, for example, Bobbi Brown Long-Wear Cream Shadow Stick (bobbibrown.com), Cargo Swimmables Eye Pencil (nordstrom.com) or Maybelline Great Lash Waterproof Mascara (maybelline.com).

For more beauty and style tips for women 50+, check out my Wardrobe Wakeup: Your Guide to Looking Fabulous at Any Age.

Photo: ray-ban.com



Also of Interest



See the AARP home page for deals, savings tips, trivia and more.