Look Healthy and Hot Even When You're Not!
The New York Times reported fashionistas are looking forward to Fashion Week (starting February 7) with rising panic. This time however, it's not about the clothes. Any attendee seen sniffling or clutching shredded tissues will probably be downgraded to standing room only. Editors, buyers or front-row celebs with runny noses tossing down DayQuil will be out on their Pilates-toned derrieres. It's flu season and paranoia is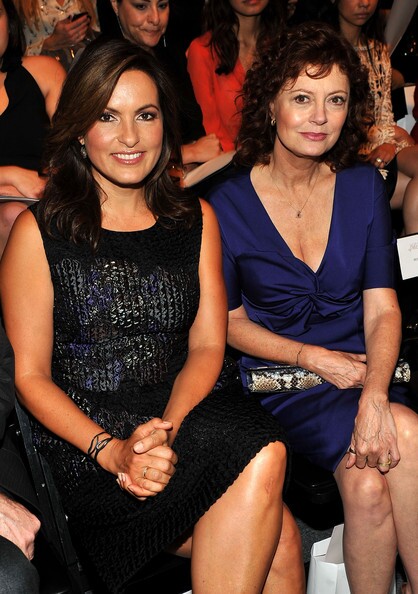 up. Of course smart, mature babes like us prepped with a flu-shot (and for some, a pneumonia shot too) and have been gobbling immune healthy veggies, fruits and omega-3s like candy with fingers crossed. We're skipping kissy greetings now and carry hand sanitizer in every bag and pocket. We're tough, resilient, experienced Glama-zons and flu or no flu we still need to go to work, meetings, social events and zip through our usual 24/7 routine looking radiantly healthy. This is a lot harder to do when you're 50+ than when you're 25. Three pro secrets keep top designers, models, editors, celebs and performers glowing when they're under the weather.


SOAK IT UP. Long hot baths can be drying so keep it short and steamy. Bath oil with eucalyptus, peppermint or ginger will soothe aches, chills, a stuffy nose and blocked sinuses and rev up your circulation for an energy boost. Try: Kneipp Eucalyptus Cold & Flu Herbal Bath ($5.50, bigelowchemists.com) and Tisserand Aromatherapy Muscle Ease Bath Oil ($18, drugstore.com).

HYDRATE LIKE CRAZY. Apply a creamy line plumping moisturizing mask with super humectants like hyaluronic acid and glycerin in the AM before makeup and again before bed. Include your lips. Try Dr. Dennis Gross Age Erase Recovery Mask ($42 for a 6 pack, bigelowchemists.com) and Boots No. 7 Beautiful Skin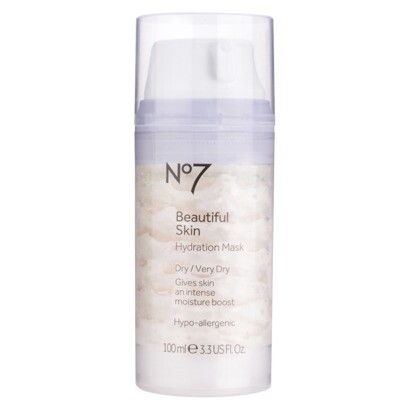 Hydration Mask ($16.99, target.com). Use your extra hydrating night cream during the day too. Add a hint of fresh color with tinted balm, BB cream or tinted moisturizer (no full-coverage foundation, powder or bronzer!) and pink cream blush high on the cheeks. This baby-like flush plays up dewy skin for all it's worth and pulls attention away from a red nose and teary eyes. Don't worry, you'll just look straight-from-a workout youthful, not sweaty.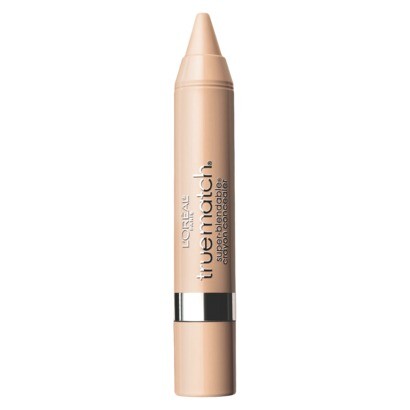 CAMOUFLAGE AND COLOR UP. Resist piling on eye makeup and give lips extra color. Red watery eyes look better with just a water-resistant mascara and some brush-on highlighter or illuminating concealer at inner corners and under the eyes. Add a nude pencil on the lower inner rims for an alert, rested look. Try: L' Oreal True Match Concealer ($7.99, target.com) or Givenchy Magic Kajal Eye Pencil in 2 Delicate Nude ($22.50, sephora.com) . Since you're probably breathing through your mouth, anticipate cracked, dry, flaky lips. Combat with lavish helpings of balm-y lipstick laced with healing emollients and moisturizing ingredients like vitamin E,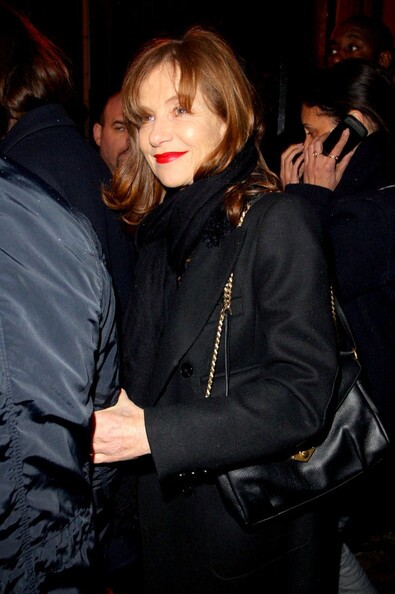 aloe, avocado oil and shea butter. This is the moment to let an intense red, coral or rosy pink take over. Try: Wet n Wild Mega Shield Lip Color SPF 15 Ring Around the Rosy ($6.99, walgreens.com), Revlon ColorStay Ultimate Suede Lipstick in Trendsetter ($9.99,drugstore.com).

Bottom line? No one except the germs will ever know.

For more beauty & style tips for women 50+ check out my new book The Wardrobe Wakeup, Your Guide to Looking Fabulous at Any Age by Lois Joy Johnson ($13.64, amazon.com).

Photo credits:

Fashion Week runway scene: capital-style.com

Mariska Hargitay and Susan Sarandon at Fashion Week: zimbio.com

Carine Roitfeld and Julianne Moore at Fashion Week: zimbio.com

Boots No.7 Beautiful Skin Hydration Mask: target.com

Givenchy Magic Kajal Eye Pencil: sephora.com

Isabelle Huppert at Yves Saint Laurent show: zimbio.com