Too Old for Leopard Prints or Black Leather? Not Us!
I may be over 50 on the outside, but in my mind I'm still a fun, wild, youthful babe. A lot of us must feel the same way, too; why else would we get tiny tattoos or wear navy polish and black bras (instead of nice-girl nude ones)?

Inevitably, however, there comes that MFR (moment of fashion reckoning) when we wonder, "Am I too old for this?" If you have recently experienced an MFR of your own, here's how to tell if you look terrific or tacky.


Black leather. Unless you ride a Harley, consider trading in that tough-girl motorcycle jacket for a black leather pencil skirt, a pair of slim leather jeans or some leather leggings. All three are just as edgy, but they're a lot more sophisticated and versatile.

>> Playboy Bunnies: Then and Now

You can pair any of these bottoms with a ladylike top — a fitted white shirt, a silk blouse or a soft, relaxed sweater like Katie Couric, Halle Berry and Helen Mirren have been spotted in recently. The resulting contrast of fierce and feminine works just fine for us.

But don't be a fabric snob, either! Faux leather has equal cachet now, and it doesn't bag or stretch. (You might also consider soft brown or gray leather as an alternative to black.) Try Ralph Lauren Faux leather skinny pants, BCBG Max Azria leggings — Stephen Moto faux leather, Ann Taylor faux leather pencil skirt or Eileen Fisher leather front pencil skirt — the Fisher Project.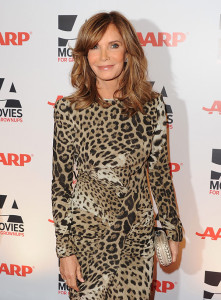 Leopard prints. Just because you can't resist a spotty animal print doesn't make you a cougar. Leopard simply makes makes us feel jet-setter sexy! Hoda Kotb and Jaclyn Smith (right) both recently rocked leopard spots on a tailored knee-length dress; to spark up your own wardrobe, you can also "get your feline on" via a bag or booties. Keep the colors true to nature, and avoid getting too catty in low-neck tops or minis. Try Ralph Lauren leopard-print sheath dress, Diane Von Furstenberg New Julian two snow leopard-print wrap dress, Zara combined leopard print dress or Antonio Melani Carlin simple booties.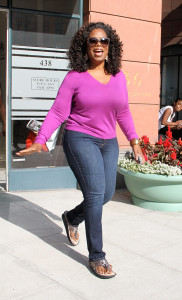 Skinny jeans. First there were skinny jeans. Then, of course, came skinnier and skinniest jeans — and guess what? They're not going away any time soon! But women age 50-plus actually stand to benefit from the look: Skinny jeans provide a long, lean base for relaxed layers or tailored jackets, and they work well with just about any shoe or boot.

Look for higher medium or 9-inch rises, stretchy but sturdy spandex blends and an ankle length. Everyone from Julianne Moore to Oprah (left) wears them, so don't imagine you can't.

For evenings out, Bette Midler adds low pumps, a silky scarf and a tailored coat, while Jane Fonda pairs her skinny jeans with a sequined blazer and booties. Try Levi's mid-rise skinny jeans, Gap 1969 curvy skinny black jeans or Gap 1969 high-rise skinny jeans.

>> Get travel discounts with your AARP Member Advantages.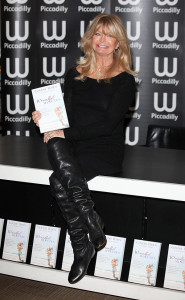 OTK boots. Over-the-knee boots nearly died an early death thanks to the pair Julia Roberts sported in Pretty Woman, but check out the reinvented version: They're flat-soled, with a stretch back and a slim shape that molds to leg contours. Worn over everyday leggings with an oversize sweater or relaxed layers à la Goldie Hawn (right), they provide extra coverage — you'll never feel as exposed as Roberts on Hollywood Boulevard! Slip them on over tights with a sweater dress, or a pair of skinny jeans, too. Try Vince Camuto Karita over-the-knee boot or Chinese Laundry Riley stretch back suede over-the-knee boot.

For more beauty and style tips for women 50 and up, check out my Wardrobe Wakeup: Your Guide to Looking Fabulous at Any Age.

Photos: bloomingdales.com;
Jaclyn Smith – Jason Merritt/Getty Images; Oprah – Splash News/Corbis; Goldie Hawn — Tim Whitby/Getty Images




Also of Interest



See the AARP home page for deals, savings tips, trivia and more