$190M for Victims of Doctor's Secret Exam Photos
By Candy Sagon, July 21, 2014 04:51 PM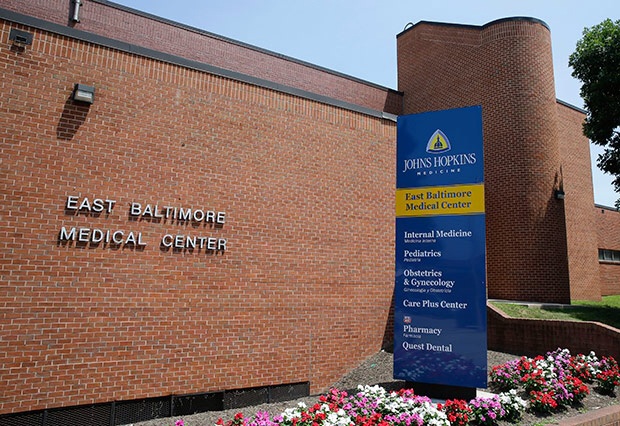 Johns Hopkins Hospital in Baltimore, one of the world's most respected medical centers, announced it will pay a record $190 million to settle a class-action lawsuit by more than 8,000 women accusing a hospital gynecologist of secretly taking photos and videos of his patients' pelvic exams.

The lawsuit alleges that Nikita Levy used tiny hidden cameras, including one in his pen, to record the exams. After a coworker alerted authorities about her suspicions, Levy was fired in February 2013, the Associated Press reported. He turned over his camera, and police subsequently discovered about 1,200 videos and 140 images stored on computer hard drives in his home. Levy committed suicide days later.

>> Sign up for the AARP Health Newsletter 

Attorneys for the plaintiffs and at least one of the victims described Levy's actions as devastating - a terrible violation of faith and trust as well as a betrayal of the doctor-patient relationship.

One victim who agreed to speak to the Associated Press - Myra James, 67 - said she had been going to Levy for annual exams for 20 years. Since his misconduct became public, she hasn't been able to return to a gynecologist.

"I can't bring myself to go back," James said. "You're lying there, exposed. It's violating and it's horrible, and my trust is gone. Period." (James agreed to let the Associated Press use her name.)

The lawsuit also alleged that the hospital should have realized what Levy was doing much sooner. Court papers said he "engaged in doctor-patient boundary violations during the course of his patients' treatment," including "an excessive number of unnecessary pelvic exams and engaging in inappropriate physical contact," the Baltimore Sun reported. He also violated hospital protocol by performing exams without a nurse or other medical professional in the room.

Lawyers said the women's faces were not visible in the images, and police and federal investigators said they found no evidence he had shared the material with others - a finding the hospital said it hoped "would provide solace for the victims."

>> Get travel discounts with your AARP Member Advantages.

"We assure you that one individual does not define Johns Hopkins. Johns Hopkins is defined by the tens of thousands of employees who come to work determined to provide world-class care for our patients and their families," the hospital said in a statement.

Levy had worked at Hopkins for 25 years, seeing roughly 12,600 patients during his tenure. When the allegations first surfaced, he was working at Hopkins East Baltimore Medical Center. According to the Baltimore Sun, he was found dead Feb. 18. He left a letter of apology to his wife before wrapping a plastic bag around his head and pumping it with helium.


Also of Interest



See the AARP home page for deals, savings tips, trivia and more.