A Bride at 100 (Video)
By Nicole Shea, February 13, 2012 07:11 PM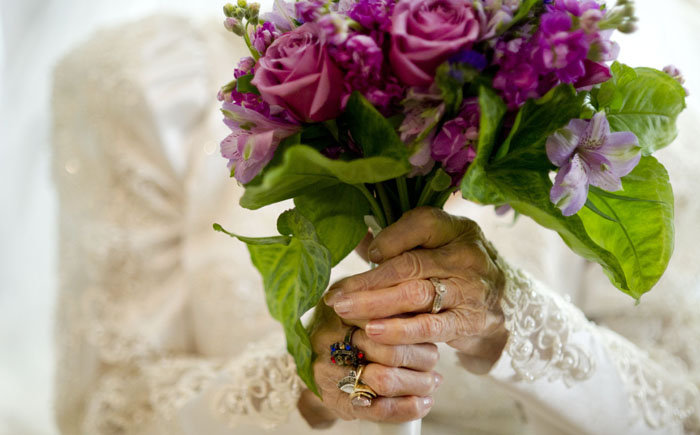 Turning 100 is a significant milestone in and of itself, but Dana Jackson decided to also tie the knot on her one hundredth birthday. Jackson met Bill Strauss, 87, some time ago the Western Kentucky Active Day Center. They were reunited at the Rosewood Health Care Center(where they both now live) in Bowling Green, Ky. They got hitched last week.

Jackson has been married three times before, but this was her first wedding with both a wedding dress and an engagement ring. Friends made sure to throw her a bridal shower at a local restaurant, too.

"It's hard to come by a nice woman," Stauss said. "I never thought I'd get married again, but I found one that's just as nice as can be. Treats me good. Like a human being should be treated. It's rare to find a girl like that."

Congratulations Mr. and Mrs. Strauss!

I hope their story, and this video by Zack Conkle, warms your heart.