Arkansas Senate Candidates Brawl Over Medicare, Social Security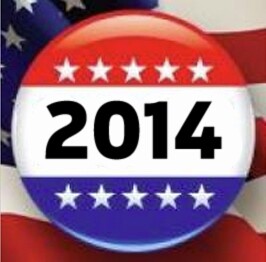 In their final scheduled debate, Arkansas' two major-party candidates for the U.S. Senate vigorously slashed each other on Social Security and Medicare issues.
"The game plans for both men were plain as day — [Rep. Tom] Cotton repeatedly tied [Sen. Mark] Pryor to President Obama, while Pryor said Cotton was beholden to big-money interests who didn't share the same goals as Arkansans," a visiting newspaper columnist wrote of the Oct. 14 exchange in Fayetteville.
In contrast to recent Senate debates in other high-profile contests where the two major-party candidates found some common ground on problems and solutions, the Arkansas candidates repeatedly cast each other in the most unfavorable light.
Pryor, 51, a two-term Democrat, said that "out-of-state billionaires" have written checks to finance Cotton's campaign, adding: "They know they can count on Tom Cotton. They know he was the only one in Arkansas to increase the age of Medicare and Social Security to age 70." Pryor was referring to Cotton's 2013 House vote on a broad budget blueprint that would have eventually raised the eligibility age for the programs.
Cotton, 37, a Republican, has cited Pryor's earlier calls to increase the full retirement age to at least 68. He said that the Affordable Care Act, which Pryor supported, has caused more than 4,000 Arkansans to recently receive cancellation notices for their participation in Medicare Advantage programs. He said that Congress should repeal the 2010 law.
Pryor called Cotton's charges "scurrilous" and said that changes in the law have extended the solvency of the Medicare trust fund by more than a decade.
>> Sign up for the AARP Advocacy Newsletter
The most important step to improve Social Security financing, Cotton said, is to "get people back to work and paying into the system. ... That's not happening in the Obama-Pryor economy."
Cotton has had a narrow lead in several recent polls. Pryor is the last remaining Democrat in the Arkansas congressional delegation, which had been a Democratic bastion until a few years ago.
Also of Interest

See the AARP home page for deals, savings tips, trivia and more