Banks Ease Terms for Struggling Student Borrowers
By Eileen Ambrose, November 21, 2014 10:13 AM
Big banks are beginning to cut some slack to distressed student-loan borrowers.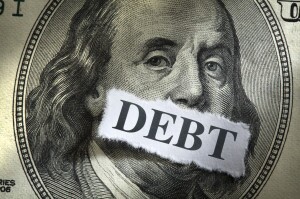 Wells Fargo announced a new program this week that will lower the interest rate on loans so payments will be more affordable based on a struggling borrower's income. The bank will review borrowers' financial situations to determine whether they qualify for short- or long-term loan modification.

>> 8 Hidden College Expenses

According to the Wall Street Journal, both borrowers and cosigners will have to show financial hardship to get a modification. Modifications also won't be available to those in default. Wells Fargo expects that the program could help 600 to 1,000 borrowers by the end of this year alone, the Journal reported.

Wells Fargo isn't the only bank offering such leniency. PNC Financial Services started cutting the rate on its education loans for up to 18 months for troubled borrowers, according to the Journal. And Discover Financial Services is expected to start a similar program early next year.

Banks are likely responding to pressure from the Consumer Financial Protection Bureau, which oversees private loans issued by big banks. The CFPB recently reported that consumer complaints about private loans in the past year topped 5,300, a 38 percent increase from the previous year.

Consumers say they are being driven into default by private student-loan lenders that don't offer meaningful loan-modification options, CFPB Director Richard Cordray said last month. Lenders and loan servicers need to "redouble their efforts to deal with these distressed borrowers," he said.

Private loans account for only 10 percent or so of education borrowing, with federal loans making up the rest. Unlike loans from Uncle Sam, though, private loans don't have flexible repayment options that also forgive debt in some cases.

Mark Kantrowitz, publisher of Edvisors Network, says the interest rate on these private loans today is likely 10 to 12 percent.

>> Get discounts on financial services with your AARP Member Advantages.

Banks typically write off about 3 percent of their defaulted education loans annually, Kantrowitz says, and about 1 percent of borrowers are likely to be helped by these new loan-modification programs.

However, older borrowers may disproportionately benefit from them, Kantrowitz points out. That's because borrowers 65 and older are more behind in their student-loan payments than their younger counterparts and are living on fixed incomes, making them more likely to qualify for modifications.

Photo: DNY59/iStock
















Also of Interest

See the AARP home page for deals, savings tips, trivia and more.