Compression Socks Are Now ... Hip?
By Candy Sagon, November 10, 2014 07:00 AM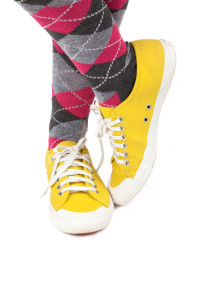 These definitely are not your grandma's compression stockings. Suddenly, those tight, thick hose that help improve blood circulation are the newest hip-and-healthy trend.

My grandma, who wore compression hose back in the day, would be stunned to hear that companies are now making compression tights and knee-high socks in chic colors and fun patterns to appeal to both fashion-conscious travelers and hard-core runners.

>> 23 Fabulous and Famous Grandmas

Here's the New York Times on the trend among fashionistas:

In preparation for her most recent sojourn to France, this past September for Paris Fashion Week, Ms. Rubin decided to try compression tights — the thick hose and socks often favored by older people or those trying to address circulation problems.
Not wanting to be the victim of swollen ankles or poor style, Ms. Rubin searched the Internet for alternatives to frumpy tights and found Item m6, a maker of fashion-forward compression wear. She bought a pair of tights for $88. "I got a super-chic charcoal gray pair, and now that I know what they do, I will never go back to not wearing compression when I travel," she said.
Long-haul travelers hoping to avoid swollen legs aren't the only ones turning to compression hose for their health. Runners are wearing colorful knee-high compression socks because there's some evidence they help muscles recover faster after exercise.

What graduated compression stockings and socks do is use pressure to force the blood to flow farther up the leg, rather than letting it pool in the ankles or calves. For that reason, compression hose — not to be confused with support hose — are tightest around the lower leg and less restrictive toward the knee and thigh.

>> Get travel discounts with your AARP Member Advantages.

Those with varicose or spider veins or poor circulation or at risk for developing a dangerous deep-vein leg clot are often told to wear compression hose by their doctors. For air travelers, compression hose can help prevent the ankle swelling and increased risk of clots from remaining immobile for so long.

If you want to give the hose a try, RejuvaHealth, Vim & Vigr and BrightLifeGo are some other examples of fashionable compression hosiery websites with products for both men and women.

Whatever your reason for wearing them, it's nice to know that grandma was right. I'm sure mine would have loved the new polka-dot ones.

Photo: onepony/iStock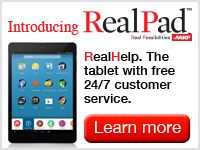 Also of Interest:

See the AARP home page for deals, savings tips, trivia and more.