Cooking Up Justice With Bryant Terry
By Steve Mencher, February 21, 2014 12:29 PM
Chef and author Bryant Terry says that being a food justice activist could mean lots of things - for example, fighting for small family farmers or supporting major reform of national agriculture policies.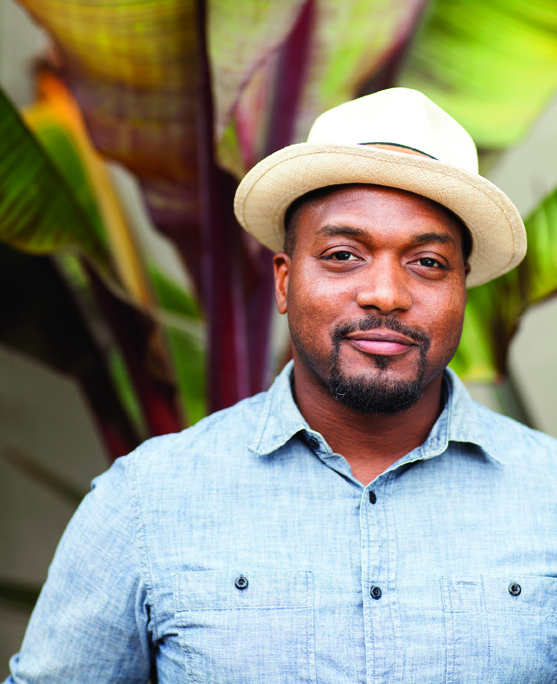 But for Terry, author of cookbooks like Vegan Soul Kitchen and The Inspired Vegetarian, activism starts on the plate and centers on health: "My specific focus, for over a decade now, has been to look at the many ways in which people - particularly living in cities, particularly in low-income communities of color - have very little access to healthy, fresh, affordable and culturally appropriate food."

The results of that deficiency are devastating, Terry says, particularly in those urban communities.

"We're talking about things like heart disease, Type 2 diabetes, hypertension and certain cancers," he says. "What people are consuming isn't the only factor, but it is a huge factor in the exponential increase in these illnesses."

Related: Bryant Terry and 10 More Young Activists To Watch

In speaking, writing and organizing for change, Terry is guided by a number of forerunners in the black community, including comedian/activist Dick Gregory. "Much of his work in the 1960s and 70s, up to this day, has been focused around healthy food activism. He had this book - [ Dick Gregory's Natural Diet for Those Who Eat:] Cooking With Mother Nature - that was one of the seminal texts that influenced me to think more about these issues and be invested in shifting my own personal health and well-being."

Terry's solutions to the problems he's identified aren't simple and won't happen overnight, but here are some of his ideas:

Help people get in touch with traditions of home gardening.
Encourage making healthful, plant-based dishes from scratch.
Support farmers markets, co-ops, community gardens and other ways people come together around the growing, preparation and consumption of food.
De-emphasize trendy diets and passing food fads
Terry's new cookbook, Afro-Vegan, is due out in April. With recipes for soups, salads, grains, stews, drinks and desserts, he also suggests music to listen to while cooking each dish, and books that might amplify the subtle political message of the food.

Mostly, he's trying to entice eaters to fill their diets with food that might taste better and be good for them at the same time. "My goal," he says, "is to get people to consider what their body needs. I'm trying to cast as wide a net as possible and bring as many people into this movement of re-embracing the consumption of real food."




Photo: Margo Moritz