Divorce, American Style
By Steve Mencher , January 29, 2014 05:10 PM
We barely began the new year before celebrity divorces began making headlines. Last week the 1970s pop duo Captain & Tennille ("Love Will Keep Us Together") announced the end of their 39-year marriage. That came a week after former New York Gov. Eliot Spitzer and his wife, Silda Wall Spitzer, filed for divorce. No surprise there.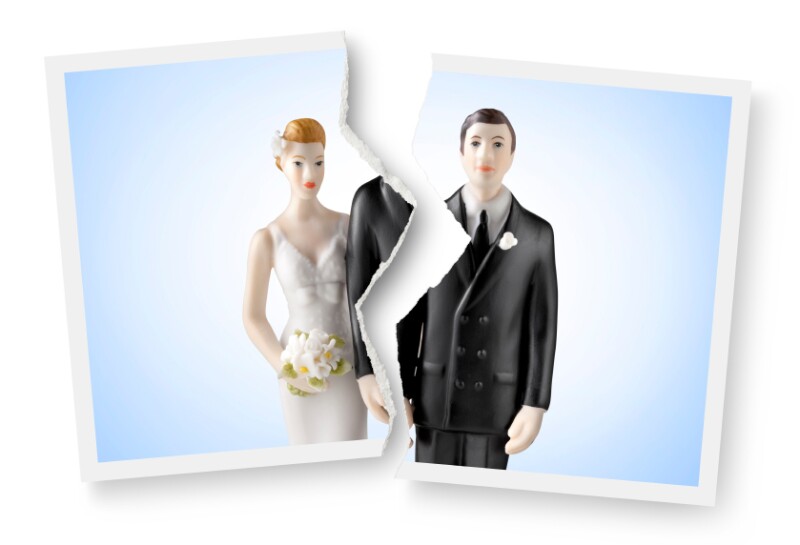 Gawking at celebrity divorces is nothing new, though there sure are more of them - especially for the headliners who have been around for awhile. After all, according to an often-quoted study, while divorce rates are falling for younger people, those for people age 50-plus have doubled in the last 20 years.
What has changed is the industry that the media have built around divorce. It's now a life phase that ranks up there with birth, marriage and death.
>> Sign up for the AARP Money newsletter
Headlines in newspapers and celebrity magazines are just the beginning. Last summer the New York Times began a regular feature as part of their "Booming" series, titled " Unhitched," sort of like the popular accounts of how people met and courted and proposed and planned their wedding. Only the stories look at marriage from the other end, like a Milwaukee couple whose emptying nest spurred unresolved questions that had sprouted much earlier in their marriage.
Since 2010, the Huffington Post has welcomed readers to Huffpost Divorce, a section of their popular website that tracks the progress of breakups from infidelity to online dating, with plenty of stops in between. Its motto: Marriages Come and Go, but Divorce is Forever.
Coming soon to NBC: a new sitcom with a 59-year-old lead character advertised as both divorced and blind. "Funny what will keep a family together" is the show's unpromising tag line.
And just last week, the Sun Sentinel, of Broward and South Palm Beach counties in Florida added a divorce columnist, Debbie Martinez, who will pen " Debbie Does Divorce" monthly. She already writes about the subject for other outlets in South Florida.
"I learned about divorce because I went through it, but there were things I had no clue about," says Martinez, 54, a life coach and family mediator. "You do better when you feel you're not alone."
What fascinates about these unhappy stories? Reading about celebrity divorces, we "feel a sense of moral superiority by judging them and their life choices," says Karen Sternheimer, a University of Southern California sociology professor and author of Celebrity Culture and the American Dream.
And avidly following the implosion of high-profile marriages, she adds, provides "common gossip fodder that can help people feel more connected to one another."
Divorce, in other words, may keep us together.
Photo: malerapaso/iStockphoto
>> Get travel discounts with your AARP Member Advantages.
Also of Interest

See the AARP home page for deals, savings tips, trivia and more