Grammys for Everybody, From 15 to 50+
By Steve Mencher , February 11, 2013 12:26 AM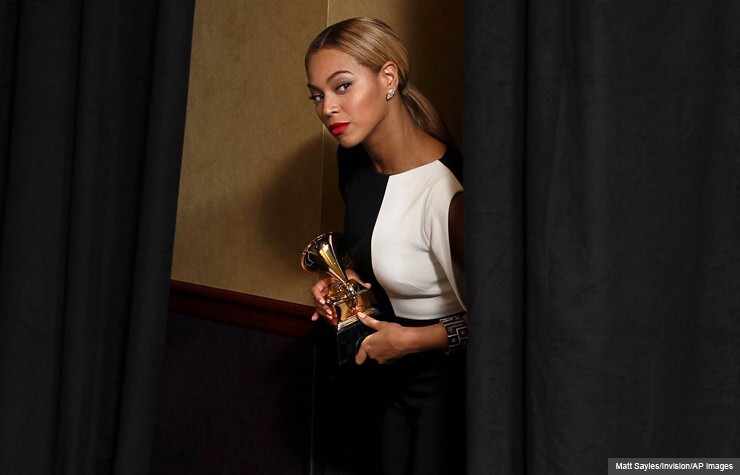 The Grammy telecast has become a place where musicians who might never have even met get to play together in unique combinations. This year saw Elton John singing with Ed Sheeran, and the Black Keys joining up with Dr. John and the Preservation Hall Jazz Band in a nod to next week's Mardi Gras festivities.
Watch our 2013 Grammy Awards Showcase
Given the assignment to watch the telecast Sunday, I wasn't just on the "old people watch" (There's Chick Corea! There's Bonnie Raitt!), but in the spirit of our Grammy preview slideshow I was listening with an ear to music that our 50+ ears would find relatable and enjoyable. Did you have fun listening to fun.? I sure did. And I wasn't surprised that they won best new artists and song of the year for "We Are Young." (and how cool they thanked their moms and dads for letting them live at home while they struggled to make it).
Other than fun., as you explore new music, how about sampling something by Mumford and Sons, Sunday's winner of album of the year just two years after wowing the 2011 Grammy crowd in an appearance with Bob Dylan and the Avett Brothers.
The Grammy mostly ignores older artists. But there a few categories where you have to have some years behind you. You may not know all these Lifetime Achievement Award winners, so here are a few links:

And a Governor's Award went to Alan and Marilyn Bergman, who are widely known as Barbra Streisand's favorite songwriters, while a VERY short tribute to Dave Brubeck was led by three jazz greats: Chick Corea, Stanley Clarke and Kenny Garrett.
Personal favorite performance: Mavis Staples bringing down the house during the all-star tribute to Levon Helm of The Band.
And here's a final tweet from comedian @Brian Hope: Why are they giving the awards to musicians? I thought this was supposed to celebrate the world's best grandmothers.
Photo: Matt Sayles/Invision/AP images