Illinois Legislature Recognizes Pivotal Role of Caregivers
By AARP Illinois, June 10, 2013 12:00 PM
Hello there! It's Heather with the AARP Illinois Communications Team, bringing you good news about caregiving in Illinois!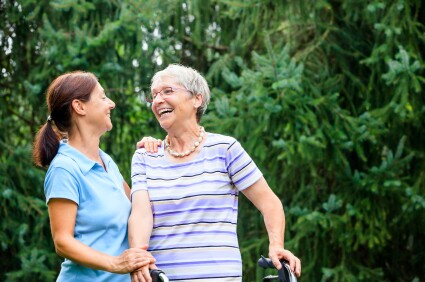 On May 29th, the General Assembly unanimously adopted House Resolution 80 - a measure that recognizes the pivotal role of family caregivers in Illinois.

With the resolution, the General Assembly pledges to review state policies and support current state programs that address the needs of caregivers while also urging the Illinois Department on Aging to create a work group that focuses on recruiting, retaining and supporting family and paid caregivers. Through the resolution, the General Assembly also emphasized their support of the dedicated work of family caregivers throughout the state and committed to continue to seek additional ways to support these individuals through information, education, training and relief care.

It is estimated that over 2.4 million adults in the state provide an estimated 1.59 billion hours of care to adult relatives or friends - an estimated value of $18.8 billion each year. Nearly 75% of older people living in Illinois who received personal assistance relied exclusively on unpaid caregivers for help.

AARP commends the Illinois General Assembly for passing a resolution that recognizes the value of family caregiving and we will continue to advocate for policies and procedures that support caregivers in our state and across the country.