Life Lessons From GM's Mary Barra
By Laura Colby, March 18, 2015 12:55 PM
At an auto assembly plant in Pontiac, Mich., back in 1980, 18-year-old Mary Makela got a hands-on education about what life was like on the factory floor. It was noisy and dirty and rough. And then there were the catcalls.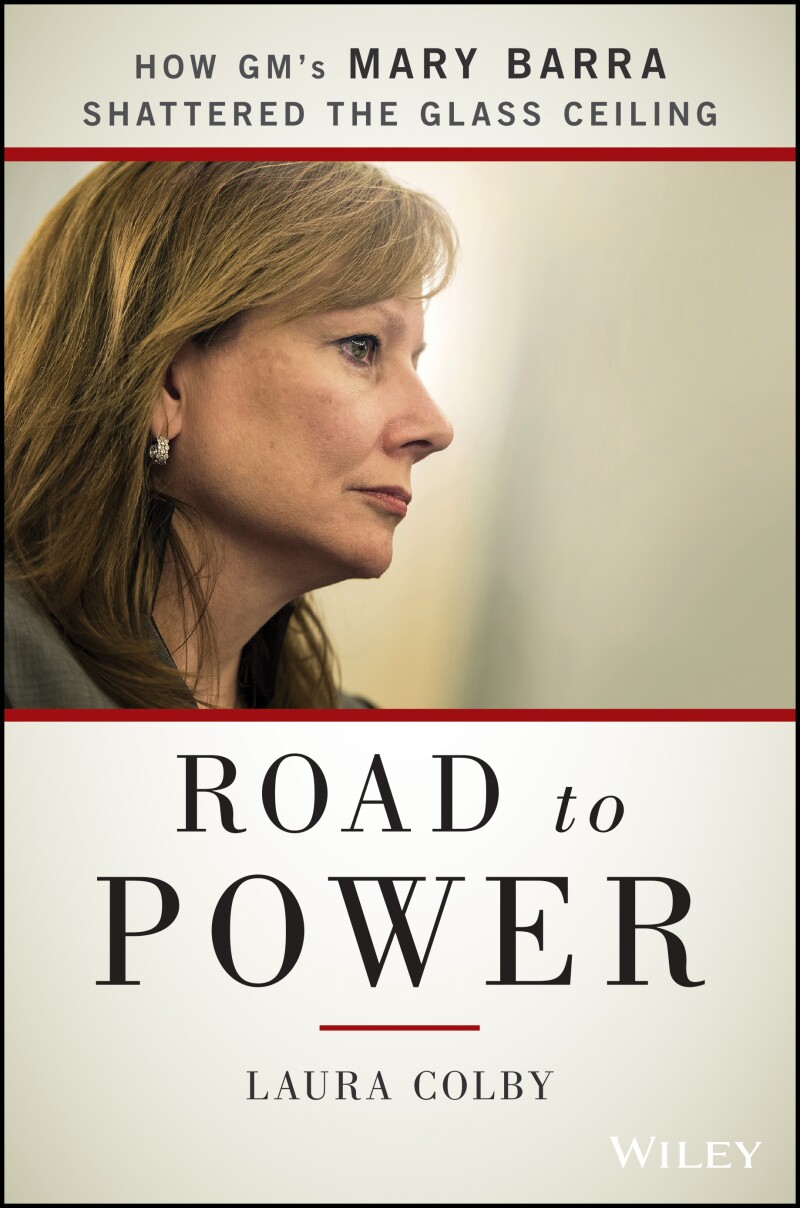 "Every time I turned this one corner," she says, "this guy would kind of yell. Finally, I walked over and asked him, 'Why do you do that?'" and he said, 'I don't know.'" She laughs at the recollection. Challenging him turned the onetime hazer into a friend.
Makela — today Mary Barra — can afford to laugh now. She toughed it out through the Pontiac plant and plenty of other career challenges for more than 30 years to become the first woman ever to lead General Motors Co., the largest U.S. automaker, in January 2014.
Barra, 53, held a range of jobs at GM, from plant engineer to aide de camp to CEO Jack Smith in the mid-1990s to human resources chief as the company was struggling with bankruptcy. Former bosses and coworkers say she never lost her cool even in the toughest times — a skill that came in handy during last year's ignition-switch recall crisis.
In interviews for Road to Power: How GM's Mary Barra Shattered the Glass Ceiling (Bloomberg Press/John Wiley & Sons), Barra said that other women who want to move up need to be equally fearless about taking on new assignments — even if they aren't sure they have all the skills. Others will help you acquire them, she said, if you ask them to.
People who feel stuck in a job and want to do something else need to be upfront with their boss and ask for something else. Then, she cautions, patience and dedication are in order. "Even if you're not happy with your current job, do it well," she said. Barra worked as a plant engineer for several years, even though that job was not her favorite. Her manager eventually recommended her for the spot as Smith's assistant, which brought her into the limelight for the first time.
When women feel they are undervalued compared with male colleagues, she counsels: Work harder. "If you're working harder than everyone else, it's not going to matter what your gender is," she said.
Get automotive discounts with your AARP Member Advantages »
Barra certainly worked hard. I was also surprised to discover how much Barra's employer helped her in her rise. It had a nudge from the government: GM was sued by the Equal Employment Opportunity Commission in 1973 — a case it settled a decade later.
After that, GM managers began actively looking for smart, talented minorities and women like Barra and giving them training and promotions. GM paid for Barra to take two years off to study for an MBA at Stanford University. Then she was shuttled through a series of jobs to help broaden her expertise.
Managers at the carmaker realized that women made up more than half of the purchasers of its products — to ignore them would be folly. It's a lesson that holds just as true for companies today.
Laura Colby is a reporter at large for Bloomberg News, covering women in the global economy and education. She has worked as a staff correspondent and editor for more than 30 years in the U.S. and abroad at the Wall Street Journal, the International Herald Tribune , Fortune magazine and other publications.
Also of Interest

See the AARP home page for deals, savings tips, trivia and more