Obama to Nominate Colvin as Commissioner of Social Security Administration
President Barack Obama will nominate Carolyn Watts Colvin as commissioner of the Social Security Administration, the White House announced June 20. Colvin has experience within the retirement and disability benefit program, as acting commissioner since Michael Astrue, who was nominated by President George W. Bush, left the post in February 2013 and before that as deputy commissioner beginning in January 2011.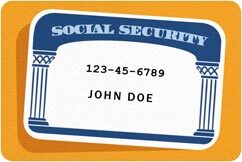 Joyce Rogers, AARP senior vice president of government affairs, says Colvin would have an opportunity "to add an important voice to the conversation."
"We're pleased to see that the president has nominated a new commissioner of Social Security at a time when Social Security faces long-term challenges that Congress needs to address sooner rather than later," Rogers says.
>> Get travel discounts with your AARP Member Advantages.
The announcement about Colvin comes as the Social Security trustees are expected to soon release their annual report on the program's trust funds. Last year's report said the program could pay full scheduled benefits until 2033 and 75 percent of benefits from then through 2087.
According to AARP, almost 58 million people received a Social Security benefit in 2013. Almost 24 percent of people age 65 and older live in families that depend on Social Security benefits for 90 percent or more of their income. An additional 26 percent receive at least half but less than 90 percent of their family income from Social Security.
Also of Interest

See the AARP home page for deals, savings tips, trivia and more