Older voters in New Hampshire close ranks behind Romney
By Sandy Johnson, January 11, 2012 08:41 AM
Powered by older voters, Mitt Romney won an unmistakable nod of approval from New Hampshire in the GOP presidential sweepstakes.

In a state with a history of primary surprises, the former Massachusetts governor breathed a sigh of relief when the votes were counted. He won 40 percent, comfortably higher than his 31.5 percent showing in 2008 when he was runner-up to John McCain.

Fifty-six percent of GOP primary voters were over 50 years old, and 4 in 10 of those older voters cast ballots for Romney - a much better showing than four years ago. Then, Romney won the oldest voters, but lost the 50-to-64 year olds to McCain. This year, Romney swept both age groups, swamping his competition 2-to-1.

Independents came out in force, but their enthusiasm for Texas Rep. Ron Paul could not dent solid Republican support for Romney. Among Republican voters, Romney won 48 percent; he even held his own with Paul among independents, 32 percent to 30 percent.

The rest: Paul got 23 percent, Jon Huntsman 17 percent, Newt Gingrich 10 percent, Rick Santorum 9 percent and Rick Perry 1 percent.

New Hampshire voters said the most important quality to them was the ability to defeat President Barack Obama, and Romney won an overwhelming 59 percent of those voters.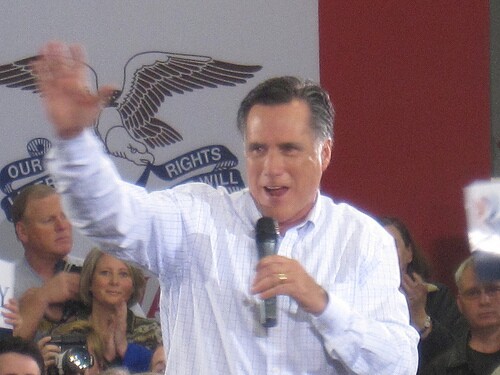 Romney's strong New Hampshire victory comes on the heels of a squeaker in Iowa. He spoke Tuesday night with the confidence of a rare back-to-back winner in the two early contests. "The president has run out of ideas, now he's run out of excuses," Romney declared.

A warning sign for Obama: One in five Democratic primary voters chose someone other than the sitting president.