The Takeaway: Americans Don't Want Benefit Cuts; Reasons Not to Roll 401(k) Into IRA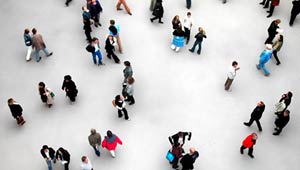 Medicare, Social Security Cuts Unpopular: Red, blue or purple, Americans of all political stripes object to using Medicare and Social Security cuts to reduce the deficit. In a new national poll, 82 percent of Democrats, 73 percent of Independents and 58 percent of Republicans rejected such cuts. And while politicians often tout the unpopularity of raising taxes on anybody, even greater numbers of each group-94 percent of Democrats, 82 percent of Independents and 64 percent of Republicans - said they want to see the wealthy pay higher taxes.

Want to tell Congress to cut waste and close tax loopholes before targeting Social Security and Medicare? Add your name to AARP's 'Protect Seniors' campaign.

You Can Take It With You: CBS personal finance expert Ray Martin says you may want to consider keeping your 401(k) account when you retire. Most folks are advised to rollover the money in their 401(k) plans to Individual Retirement Accounts. "But retiring employees need to know that the 401(k) plan provided by their employer provides several advantages," writes Martin.

"Their employer has a fiduciary obligation to serve the best interests of the plan and its participants, instead of serving the interests of a particular financial firm that is selling its own IRA products. Also, larger employer plans have powerful bargaining leverage over investment managers and service providers, and use their size to negotiate institutional pricing for investment management at low rates."

Extra Weight Protective? Fat Chance: Several studies over the past few years have suggested that carrying a little extra weight as you age might actually be good for your overall health, literally cushioning you from the falls and fractures that can be detrimental to older adults. But a three-decade-long study of Seventh Day Adventists in California found that when confounding factors such as skinny smokers were removed, the effects of being overweight were clearly bad for adults of all ages, Alex Hutchinson at The Globe and Mail reports.

"The message from this cohort is that elderly adults who maintain a lower BMI [body mass index] by following a healthy lifestyle pattern - lower meat consumption, higher consumption of plant foods, higher physical activity levels - will live longer," says Pramil Singh.

Singh is an epidemiologist at Loma Linda University and lead author of the study, which was published in the Journal of the American Geriatrics Society.

Monday Quick Hits: Herman Cain won the GOP straw poll in Florida this past weekend, while Mitt Romney led the straw poll in his home state of Michigan ... Americans don't appreciate local papers ... An experimental drug from Bayer helped extend the lives of advanced prostate cancer patients ... The Social Security Institute has released a questionnaire for presidential candidates ... And a ballet written and orchestrated by Paul McCartney is not getting good reviews.

See "In the News" for more on current events, entertainment and how it all relates to you.