The Takeaway: Boomers Drive Up Older Adult Divorce Rate; Statins Could Cut Flu Deaths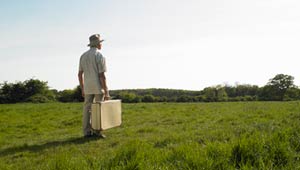 One In Four Getting Divorced Is Over 50: As boomers begin swelling the ranks of 50- and 60-year-olds, they're also driving up the typically-low divorce rate among older adults. The overall divorce rate in the United States has declined over the past two decades, but divorce among those 50 to 65 has spiked. As of 2009, the rate was 12.6 divorces per 1,000 marriages in that set-still low, but up from 6.9 divorces per 1,000 marriages in 1990.

Historically we thought, 'Older people, they don't get divorced,' " said Susan L. Brown, co-director of the National Center for Family & Marriage Research at Bowling Green University in Ohio. "Now one in four people getting divorced is over the age of 50."

An Orlando Sentinel article on later-life divorces notes that retirement can sometimes be a divorce-sparker:

Retired couples often face difficulties in adjusting to a life together that doesn't include work. [...] Good marriages survive that retirement transition. Bad marriages can be made worse.

What's more, the divorce rate for boomers is twice as high for those who were previously divorced than those on their first marriage, according to Brown.

Later-life divorce
brings financial complications
, with estate and inheritance concerns, Medicare and Social Security issues, and division of retirement savings to consider. Divorce can be financially devastating, and for older women, particularly (
see more about women and financial planning for retirement here
). And there are also caregiving questions raised by the prospect of older adults who don't end up remarrying-single and co-habiting seniors, when they reach oldest old age and possibly become ill. "If, historically, most older adults have been married and have a spouse to provide care, increasingly that is not going to be the case," Brown told the
Sentinel
.
Incidentally,
more boomers are heading back to community colleges
,
USA Today
reports. People 50+ now make up between 5-6 percent of community college enrollment, according to the American Association of Community Colleges.
Flu-Fighting Statins:
While statins are typically taken to lower cholesterol levels, but with their anti-inflammatory properties
they could prove useful in fighting serious cases of flu
. A preliminary study published in the
Journal of Infectious Diseases
found hospitalized flu patients had better chances of survival if they were taking a statin, compared to patients not taking the drugs. Patients on statins were 41 percent less likely to die, and the results held even after adjusting for age, heart disease and whether the patient had received a flu shot that year.
At this point, statins should not become the standard of care for people hospitalized with the flu," said study co-author Dr. Ann Thomas, a physician with the Oregon Public Health Division.

But she thinks it would be worthwhile to see more studies. This is the first observational study to investigate statins and flu deaths.

Thursday Quick Hits:

Photo: Dougal Waters/Getty Images