The Takeaway: Retirement Pessimism Goes Global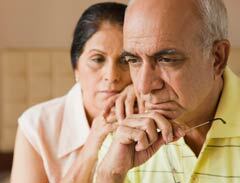 A new survey conducted by Dutch insurance company AEGON shows retirement pessimism extends far beyond American borders. Participants from eight European countries and the United States showed similarly dismal views on their ability to save and plan for retirement securely. Only 15 percent of workers said they are confident they're on the right track with retirement savings; 71 percent believe future generations will be worse-off in retirement than current retirees.

People in general are enjoying longer, healthier lives, and yet their readiness for a longer retirement is considerably less than that of previous generations of retirees," said AEGON CEO Alex Wynaendts. The good news is that people in general accept their responsibility in creating the conditions that will provide for a secure and satisfying retirement."

Wynaendts called for "a concerted effort ... to reconsider traditional retirement models," greater flexibility for phased retirement, and updates to current pension systems. "If current pension systems are not adapted to the new realities of longer life spans and declining government and employer funding, the burdens placed on society will be a source of even greater economic and societal turmoil in the future," he said.

Study respondents came from France, Germany, the Netherlands, Poland, Spain, Sweden, the UK and the U.S. A majority said they expect to continue working beyond traditional retirement age in some capacity. AEGON claims the traditional "retirement cliff"-in which people went from full-time work to full-time retirement-is disappearing. Fifty-four percent of the current generation of retirees went straight from work into full retirement, but only 30 percent of today's working generation expects to do so.

Thursday Quick Hits:

Photo: the Agency Collection/Getty Images