The Takeaway: Super-Committee Countdown; 1 In 5 U.S. Adults On Psych Meds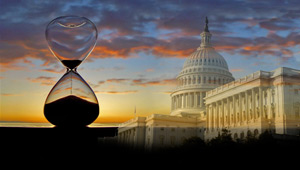 What Debt Panel's Success Or Failure Means For Older Adults: While many Americans are looking at the calendar and exclaiming, "I can't believe it's almost Thanksgiving," the members of Congress' so-called super-committee are staring down a different deadline. The committee, tasked with finding a way to majorly cut back on our nation's deficit spending, was supposed to reach some sort of conclusion or compromise by November 23. Yet with that day fast-approaching, it's still uncertain whether panel members will be able to get over their current partisan deadlock and actually do what they set out to do-cut the deficit by at least $1.2 trillion over the next 10 years. And if they fail, older Americans have a lot to lose.

As the AARP Bulletin reports, failure to reach a deal will result in automatic cuts to military and domestic spending-including funds for Medicare providers and programs that assist low-income seniors. The failure would also be seen as a bad sign by the world's finance gurus, which could send the stock markets tumbling (not to mention the damage it'll do to Uncle Sam's credit score).

Of course, if a deficit-cutting package is passed, it's likely to include a change to the Social Security cost-of-living-adjustment formula that would lead to a benefit cut for recipients, along with Medicare proposals that could have patients, especially wealthier seniors, paying more out of pocket. But a more major change to Medicare - raising the eligibility age - is unlikely.

America's State of Mind: Twenty-percent of all American adults are taking medication to treat some sort of mental or behavioral health problem, according to pharmacy benefit manager Medco Health Solutions. Medco's new report, called 'America's State of Mind,' analyzed prescription drug data for 2.5 million insured Americans from 2001 to 2010.

Dr. David Muzina of the Medco Neuroscience Therapeutic Research Center said: "[W]hat is not clear is if more people - especially women - are actually developing psychological disorders that require treatment, or if they are more willing to seek out help and clinicians are better at diagnosing these conditions than they once were."

Twenty-five percent of women were on some sort of mental health medication, with 20 percent of them taking antidepressants. And while use of anti-anxiety medications fell among people 65+ over the past decade, they were taken by an increasing number of adults age 20-44. But their the greatest use was among women aged 45-65 years old-11 percent of whom were on an anti-anxiety medication last year. Older women were also most apt to use an antidepressant, with nearly 24 percent of those over 64 taking these drugs; that's up 40 percent from the start of last decade.

Looking at the geography of mental health medications, their use was lowest in the 'east north central region' of the United States, which includes Indiana, Ohio, Wisconsin and Michigan. There use was highest in what experts call the 'diabetes belt' region-Tennessee, Kentucky, Mississippi and Alabama. "Studies have shown that people with diabetes do have higher levels of depression and anxiety disorders so it's not surprising that we see great use of mental health-related medications in the 'diabetes belt' region, said Dr. Muzina. "It's not clear however, what the relationship is which is why it's especially important that patients with diabetes be monitored for symptoms of depression and anxiety and vice versa. Having a coordinated care team is extremely important for these patients."



Thursday Quick Hits:

A new study warns that LGBT seniors face greater health challenges. "The health disparities reflect the historical and social context of their lives, and the serious adversity they have encountered can jeopardize their health and willingness to seek services in old age," lead researcher Karen Frediksen-Goldsen said.
Your blood type might affect your risk for stroke. People with AB and women with B were a little more likely to suffer one than people with O blood, the most common type, researchers say.


Photo: Inmacor/Getty Images, Martin Shields/Getty Images