Top 10 Medical Innovations for 2015
By Candy Sagon, October 29, 2014 11:02 AM
What medical innovations will have the biggest impact in 2015?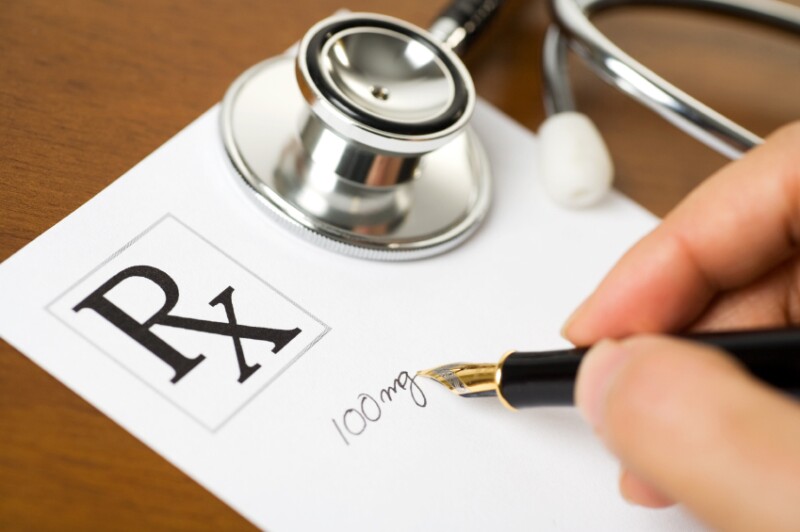 At the Cleveland Clinic's annual Medical Innovation Summit this week, the top 10 list included a high-tech stroke ambulance, painless blood testing, new cancer therapies and a vaccine that could help 50 million to 100 million people in more than 100 countries.

The list of up-and-coming technologies and drug therapies was chosen by a panel of 110 physicians and scientists, and announced at the conference in Cleveland. Here are their top picks.

1. Stroke ambulance

Time lost is brain lost, so starting treatment while patients with stroke symptoms are being transported to the hospital is crucial. This specialized ambulance uses telemedicine to allow in-hospital neurologists to diagnose symptoms via a broadband video link. The onboard paramedic, critical-care nurse and CT technologist then perform a neurological evaluation and administer the stroke drug t-Pa, if needed, providing faster, effective treatment for the patient.

2. Dengue fever vaccine

Mosquitoes infect 50 million to 100 million people in more than 100 countries with the painful, debilitating dengue virus each year. The world's first vaccine for this has been developed and tested, and is expected to be submitted to regulatory groups in 2015, with commercialization expected later that year.

>> 5 Lifesaving Medical Breakthroughs

3. Painless, inexpensive blood testing

With a painless prick of the finger, labs will be able to quickly test a drop of blood within hours at a fraction of the cost of traditional lab testing, which now requires a vial of blood and takes days for results. This new technique could also cost as little as 10 percent of the traditional Medicare reimbursement. "This will be game changing," says pathologist Kandice Kottke-Marchant of the Cleveland Clinic.

4. New cholesterol-reducing drugs

Statins have been used to reduce cholesterol in heart disease patients for more than two decades, but some people can't tolerate them or don't benefit from them. Several PCSK9 inhibitors, or injectable cholesterol-lowering drugs, are in development for those who don't benefit from statins. The FDA is expected to approve the first PCSK9 in 2015—for its ability to lower LDL cholesterol significantly, to levels never seen before.

5. Antibody-drug conjugates

By combining three components, this promising new targeted approach for treating advanced cancer specifically attacks tumor cells while avoiding normal, healthy tissue. "It turns antibodies into a smart bomb against the tumor," says Cleveland Clinic oncologist G. Thomas Budd.

6. Checkpoint inhibitors

This breakthrough form of immunotherapy has allowed physicians to make more progress against advanced cancer than they've achieved in decades. Combined with traditional chemotherapy and radiation treatment, the drugs boost the immune system and offer significant, long-term cancer remissions for patients with metastatic melanoma. The medication also shows promise in treating other metastatic cancers, such as kidney cancer.

7. Leadless heart pacemaker

The size of a vitamin pill, this new pacemaker uses a battery, instead of wires, and is implanted directly into the heart without invasive surgery, thereby reducing the risk of infection. "The first one I implanted took 13 minutes. A traditional pacemaker takes an hour," says Daniel Cantillon, a heart disease specialist at the Cleveland Clinic. The tiny pacemakers are available commercially in Europe but are still in clinical trials here.

8. New drugs for idiopathic pulmonary fibrosis

There is fresh hope for the nearly 80,000 older Americans with idiopathic pulmonary fibrosis (IPF), thanks to the recent Food and Drug Administration (FDA) approval of two new experimental drugs. Pirfenidone and nintedanib slow the progress of this lethal lung disease, which causes irreversible scarring of the lung tissues. Until now, there was no known treatment for IPF, which after diagnosis had offered patients a life expectancy of just three to five years.

9. Single-dose intraoperative radiation therapy for breast cancer

>> Get discounts on health services with your AARP Member Advantages.

For women with early-stage breast cancer, this new technique delivers a single concentrated dose of radiation to the tumor during surgery, preserving more healthy tissue and reducing side effects. Instead of experiencing four to six weeks of radiation therapy, women who qualify for the treatment are done in a day.

10. New drug for heart failure

"This is a really big deal, and it will save a lot of lives," says Cleveland Clinic cardiologist Steve Nissen. Angiotensin receptor–neprilysin inhibitor, or ARNI, has been granted fast track status by the FDA after showing it reduced deaths by 20 percent over ACE inhibitor enalapril, the current gold standard for treating patients with heart failure. The unique two-drug combo represents a major shift in treatment for this condition. "I am 99 percent certain it will be approved," Nissen says.

Photo: bluestocking/iStock

Also of Interest:

See the AARP home page for deals, savings tips, trivia and more.